Hanwha Galleria Takes the First Step on the Duty Free Market in Jeju
The Galleria expands its business field into the duty free market
With Galleria-only brands, special zones, and a pop-up store, the Galleria focuses on differentiation while maintaining its premium image using the theme of "Departure Time for Luxury"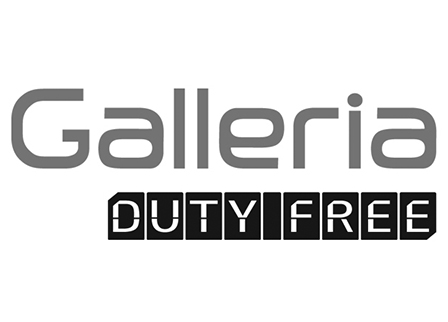 Hanwha Galleria, headed by President & CEO Sehun Park and usually known as the Galleria, has made full-blown advancements into the duty free market by launching "Galleria Duty Free" on the third floor of Jeju International Airport.
The Galleria is widely perceived as a leader of premium lifestyles in South Korea. In order to introduce new shopping concepts to South Korea, the retailer has already renovated its luxury shops and offered Gourmet 494, the amalgam of a restaurant and a specialty store.
The Galleria Duty Free is in line with these moves. Under the theme of "Departure Time for Luxury," the duty free shop differentiates itself from its competitors by running three special zones and a seasonal pop-up store as well as offering 17 Galleria-only brands. Importantly, special zones focus on baby goods, sheet masks and hair care products to meet the needs of its main customers, Chinese tourists.
The Galleria never missed the emotional touch for the duty free shop to maximize customer satisfaction. For the logo of Galleria Duty Free, the Galleria uses the classical font of split displays, which are commonly seen at train stations and airports, with the gold color as its main color and the light grey, dark grey, and matt black colors as its sub colors to promote its exclusiveness. These detailed touches together with the atmosphere of an airport will give customers the anticipation and pleasure of travel.
The First step of Galleria Duty Free is impressive. The shop will put a total of 102 brands, including 24 cosmetics, 14 foods, 15 liquor, 10 watch and six electronics brands, on its selves in the floor area of 409 square meters. The Galleria has pinned its hope on the full-swing running of the duty free shop believing that the shop will bring mid-term growth for the retailer.
Along with the recent honor of receiving "the 60th anniversary of Firenze Hometown of Fashion" award, the retailer will have another growth momentum in the near future. Those will be great stepping stones for the Galleria to achieve its goal of emerging as one of the top premium retailers in Asia.
* "The 60th Anniversary of Firenze Hometown of Fashion" award was held to celebrate the 60th anniversary of the Centro di Firenze per la Moda Italiana, the oldest organization in the Italian Fashion history. And it was awarded for the retailers that have been contributing to showcasing Italian fashion brands on the global market. In this event, only three promising Italian and international retailers were awarded including Hanwha Galleria.
For more information:
Hanwha Galleria

Suyoun Olivia Han
Communication Team
Tel: +82 2 410 7476
Email: suso0610@hanwha.com
Hanwha Group
Founded in 1952, Hanwha has grown quickly by anticipating and responding to changing business environments with a balanced business portfolio that includes energy & materials, aerospace, finance and retail & services. Our expertise and synergy in key areas have catapulted us into the seventh-largest business in South Korea and a Fortune Global 500 company. Hanwha continues to grow rapidly as we strive to pursue global leadership in all of our businesses. We are building a robust foundation for sustainable development and a brighter future for everyone.

For more information, visit: www.hanwha.com
Hanwha Galleria
Founded in 1976, Hanwha Galleria specializes in retail services with a strong focus on department stores. Along with Galleria Luxury Hall, South Korea's first and premier department store, Hanwha Galleria provides differentiated customer experiences via a network of department stores in local communities. The company also operates various retail businesses, including global brand direct sourcing, retail sales of exclusive brands and food and beverage operations. Hanwha Galleria, previously Hanwha Solutions Galleria division, became a separate entity from Hanwha Solutions in 2023.

For more information, please visit: https://www.hanwhagalleria.co.kr/en/index.html

Contact Us
Thank you for your interest in Hanwha.
Please contact us for your inquiries.
Email Us
Information Message
Please enter your email address.
Information Message
Please enter a correct email address.
Success
Keep an eye on your inbox for the latest stories from Hanwha.
Information Message
Your subscription request has already been processed. Thank you.