A Vital Springboard: Hanwha Life's DREAMPLUS Incubator Launches Start-ups Toward Global Success

New beginnings can be rough ⁠— especially for start-ups.
Most fail in their first few years, struggling to find resources while trying to make sense of constantly shifting market demands.
However, survival rates improve dramatically when start-ups receive support during their formative years, whether it be financing, mentorship, networking or even just a dedicated workplace.
Since 2016, Hanwha Life's DREAMPLUS incubator has been fostering start-ups and talented individuals so they can bring their disruptive ideas to a wide audience. DREAMPLUS taps into Hanwha's large global network to help start-ups make vital industry and business connections that spur growth and innovation. Because of this, many early stage start-ups have flocked to DREAMPLUS in Korea and created a thriving start-up community.
Now, DREAMPLUS is expanding overseas to give start-ups even more growth opportunities.
Opening new Asian opportunities
DREAMPLUS' Global Expansion Program (GEP) accelerates Korean start-ups' entry into global markets such as USA, Japan, Vietnam and China. Through the GEP, start-ups take advantage of Hanwha's global network to secure overseas partnerships and sales.
Among the 2019 GEP applicants, four Korean companies were given the opportunity to pitch themselves to potential Vietnamese investors and business partners.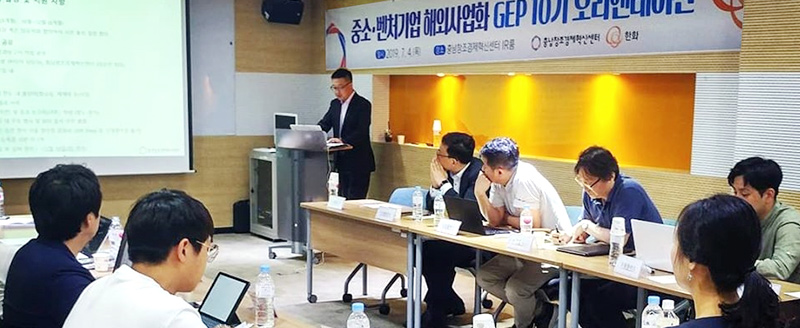 The meetings were fruitful, for FreecN, a mobile multimedia platform developer, and SmartMD, a mobile-based microscopic diagnostic tool developer, planning to open Vietnamese offices this year. FreecN also received a USD 2.5 million investment from Hanwha Investment & Securities at the beginning of 2020.
Building on its experience with DREAMPLUS and the GEP, FreecN will begin developing start-up-targeted content to help other companies looking to accelerate their growth. Current DREAMPLUS-supported start-ups will create video lectures to share their own stories and business tips. These lectures will then be posted on AfreecaTV's video-streaming service as well as on FreecN's AfreeCollege channel. With DREAMPLUS' help, FreecN hopes to distribute this content to a global audience.
Korean start-ups launch in Japan with LAUNCHPAD
DREAMPLUS is working with LAUNCHPAD, Korea Creative Content Agency's (KOCCA) own accelerator program, to help content-focused start-ups explore Japanese business opportunities. Since July of 2019, DREAMPLUS has provided LAUNCHPAD start-ups with office space, administrative support, and lessons on how to navigate the Japanese business world from Hanwha Life's office in Fukuoka, Japan. DREAMPLUS also organizes networking events and matches LAUNCHPAD start-ups with local mentors, accelerators, and venture capitalists.
Thanks to LAUNCHPAD and DREAMPLUS, there are three start-ups currently looking to expand into Japan: Marvrus, a virtual, augmented, and mixed reality-based edutech company; Voithru, an AI-based crowdsourcing platform for automated subtitle production; and xSync, an event-management platform.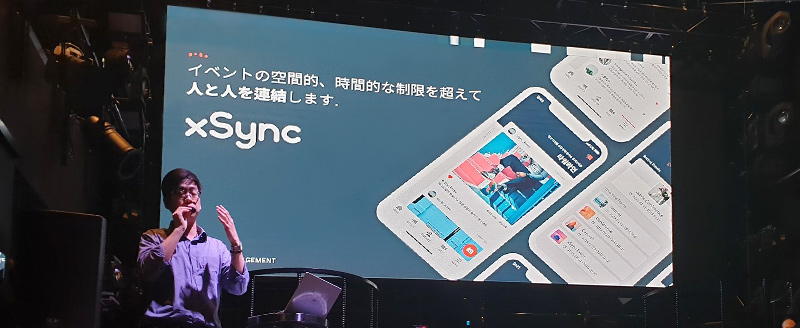 xSync recently signed a memorandum of understanding (MOU) with Global Connect Kyushu, a grassroots network that provides globalization services to companies from the Japanese island of Kyushu. Meanwhile, Voithru is attracting attention and investment from a Japanese venture capitalist on top of the investment it has already received from DREAMPLUS.
Crossing America, from NY's Silicon Alley to CA's Silicon Valley
For Korean start-ups seeking American investments and business opportunities, the Korea International Trade Association (KITA) opened "Startup Branch New York" in midtown Manhattan. It provides start-ups with video-conferencing systems, coworking spaces, and a business center and lounge. DREAMPLUS signed an MOU with KITA for its start-ups to use Startup Branch New York's facilities.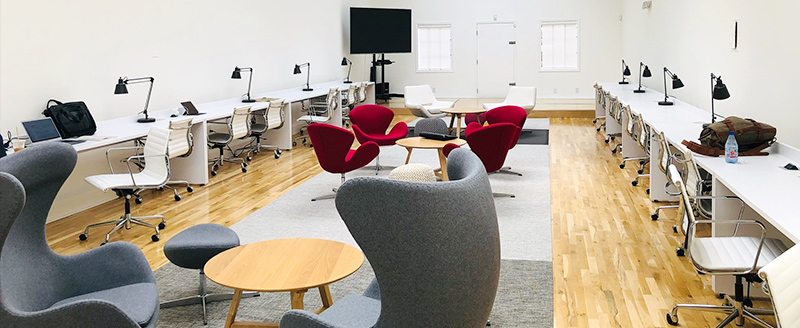 Correspondingly, on the West Coast, DREAMPLUS provides incubator space at Hanwha Life's San Francisco office for American start-ups looking to expand into Asia. From here, these start-ups can participate in networking events and pitch opportunities. DREAMPLUS also hopes that the SF incubator — through its proximity to Silicon Valley — will become an important innovation hub that will identify and explore global fintech trends.
An innovative ecosystem where start-ups bloom
It takes great bravery for any start-up to turn an idea into reality. Knowing that young companies are taking huge risks to succeed, DREAMPLUS provides them with a safer framework from which they can find mentors and investments, guiding them toward success.
Now, as it expands globally, DREAMPLUS is helping more start-ups grow. As a lively start-up ecosystem, it encourages open innovation, fosters future talent, and nurtures an entrepreneurial culture. Yet, DREAMPLUS is more than an incubator; by partnering with start-ups, DREAMPLUS not only helps them achieve their ambitions step by step, but it also shares in their successes.
Hanwha Life
Established in 1946, Hanwha Life is not only a leading South Korean life insurance company but also the first and oldest in the nation. For the past 75 years, Hanwha Life has played a critical role in developing the industry and expanding the country's economic growth. In 2021, Hanwha Life reported total assets of USD 112.76 billion, demonstrating its sound structure and firm commitment to adding innovative products and services that meet a wide range of customer needs.

For more information, visit: www.hanwhalife.com/en

Contact Us
Thank you for your interest in Hanwha.
Please contact us for your inquiries.
Email Us
Information Message
Please enter your email address.
Information Message
Please enter a correct email address.
Success
Keep an eye on your inbox for the latest stories from Hanwha.
Information Message
Your subscription request has already been processed. Thank you.