From the Ground to the Cloud: How Hanwha Engages from a Distance
From the Ground to the Cloud: How Hanwha Engages from a Distance
January 14, 2021 (KST)
For most of the world, 2020 has been the year of logging on rather than going out. With travel opportunities limited and social distancing required, global organizations turned to the latest digital solutions to continue to engage with their customers, organize public events, and conduct social-impact activities.

For Hanwha, this included increased use of video conferencing, rolling out new smartphone apps, adopting content streaming, and even creating virtual realities for people to tour.
Migrating in-person activities to the digital space
Hanwha Q CELLS recently welcomed the world's netizens to Q CELLS Smart City, a virtual municipality that demonstrates solar power's potential as a sustainable energy source.

Developed for Solar Power International, an annual solar-power trade show, Q CELLS SMART CITY opened its gates to visitors in October of 2020. Rendered entirely in 3D graphics, the city allows people to traverse virtual streets and buildings via smartphones or computer screens. A tap or click brings them curbside to a building powered by Hanwha Q CELLS, where they can learn about solar power's efficacy in urban environments.

Q CELLS SMART CITY also houses a virtual convention center. Here, visitors can wander the show floor to learn more about Hanwha Q CELLS products, the company's history, development pipeline, and how its products are being used around the world.

Other Hanwha businesses are embracing new, digital solutions as well. In the insurance industry, Hanwha Life launched the 'LIFE MD' mobile application, a digital resource that provides training courses for those who wish to become certified financial planners. The training courses provided on the app prepare people to sell insurance products to others. All teaching and sales interactions are done through the app, removing the need for direct contact.
Making social impact without making contact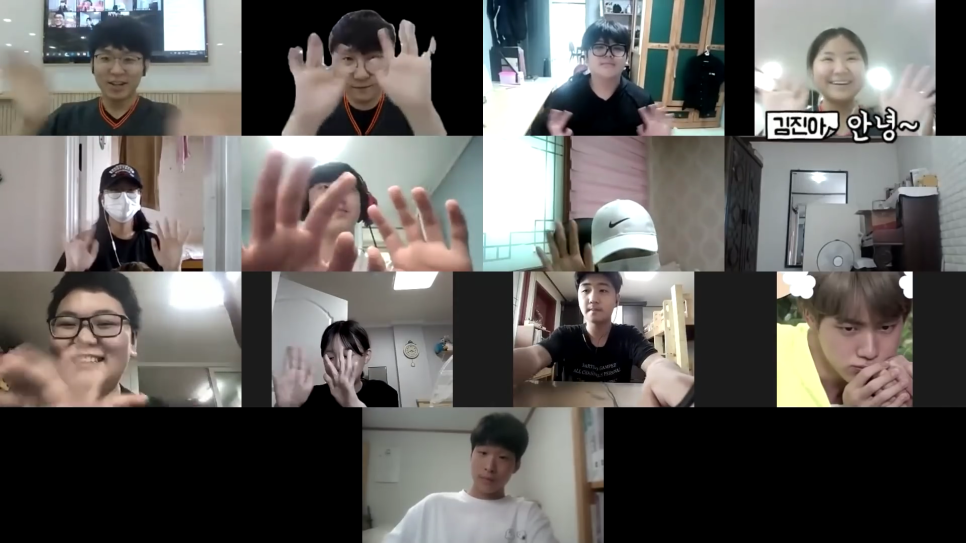 Social-impact activities are an important part of life at Hanwha, based on the belief that everyone benefits when people help one another. Although it became difficult to engage in person in 2020, Hanwha was not deterred and retooled many of its planned events so they could be held online.

Hanwha and Korea Advanced Institute of Science and Technology (KAIST)'s annual gifted-student-development program switched to virtual classes to maintain social distancing. This meant talented secondary-school students got together in groups of four to five on video conference calls to be mentored by student volunteers from KAIST. Participants had fun building robot crawlers to better understand the challenges of exploring Mars.

Hanwha also organized a series of contactless creative-arts classes shared for free on YouTube, with topics ranging from how to make flower boxes and solar-powered mood lamps to upcycling old leather goods into snazzy business-card wallets.
A gentle journey down a Baroque stream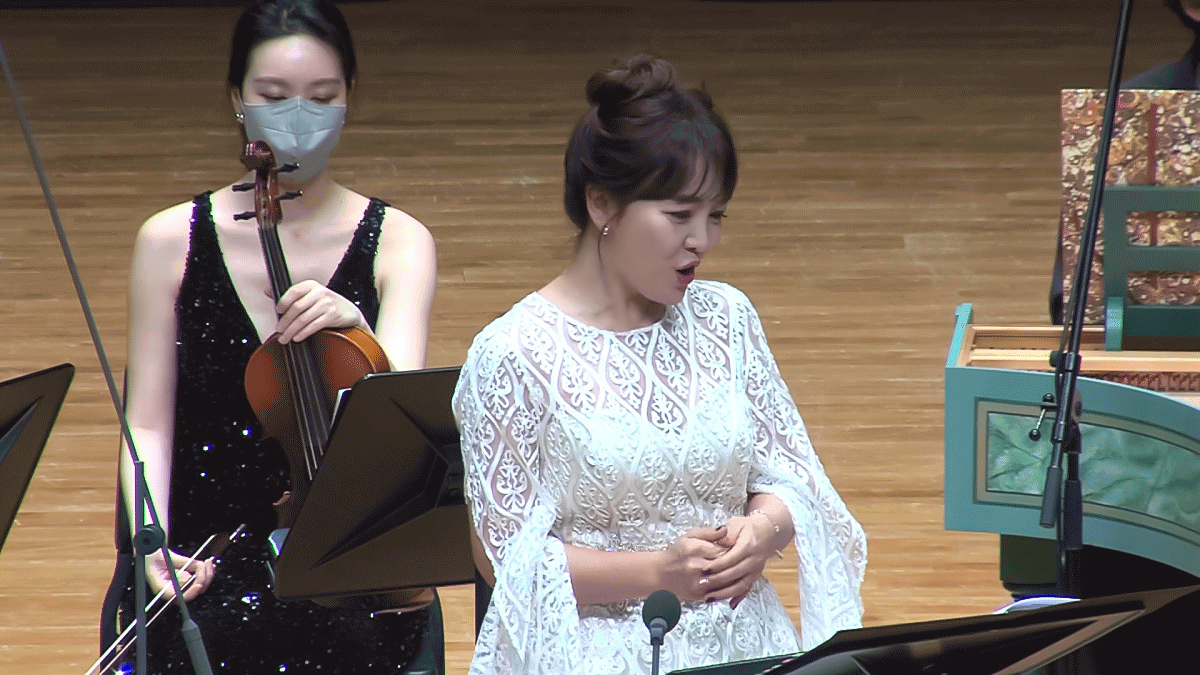 New rules governing the size of public gatherings put a damper on live performances in 2020. For Hanwha, this meant its annual Hanwha Classic concert series, which introduces classical music to Korean through performances by world-class musicians, couldn't be performed in front of live audiences. Instead, Hanwha streamed the concerts on channels such as Naver TV, a Korean web-broadcast network.

Music lovers were able to register online and receive an exclusive link to watch the Hanwha Classic livestream events. This year's Classic featured an exploration of Baroque music. Virtual audiences got to enjoy the works of J.S. Bach and Giovanni Pergolesi performed by the Hanwha Baroque Project, an ensemble led by conductor Minseok Kwon and including soprano Sunhae Im, violinist Nayeon Kim, and recordist Yoontae Jung among its members. The experience allowed viewers to explore Baroque music and expand their cultural horizons from the comfort and safety of their own homes.

For those looking to burn off some excess energy, the annual LIFEPLUS JTBC Seoul Marathon was revamped to be run without the large crowds. Sponsored by LIFEPLUS, Hanwha's financial services brand, the marathon's 2020 iteration became a contactless race where participants ran 10 kilometers in a place of their choosing and submitted their performances via the Nike Run Club application. This provided people with an outlet after months of needing to curb their outdoor activities.
Not missing a step
Despite the many challenges associated with social distancing, Hanwha has adapted by leveraging technology. Through virtual experiences, apps and contactless activities, Hanwha has been able to continue reaching out to potential customers and engage with its partners and public to help make a positive impact in communities around the world.