StrongLite (GMT), Light and Strong, the Realistic Answer for Shedding Car Weight


Recently, US car buyers seem to consider fuel economy as the key buying factor when purchasing a car according to a survey result conducted by Maritz Research, one of the world's largest marketing research firms. The report shows that they put importance on reliability (10.8%), value (8.1%), quality (8.1%), fuel economy (8%), and prices (6.9%) in 2007. However, their views changed. In 2012, what they thought mattered were fuel economy (10.1%), value (7.8%), reliability (7.0%), quality (6.6%), and prices (5.5%).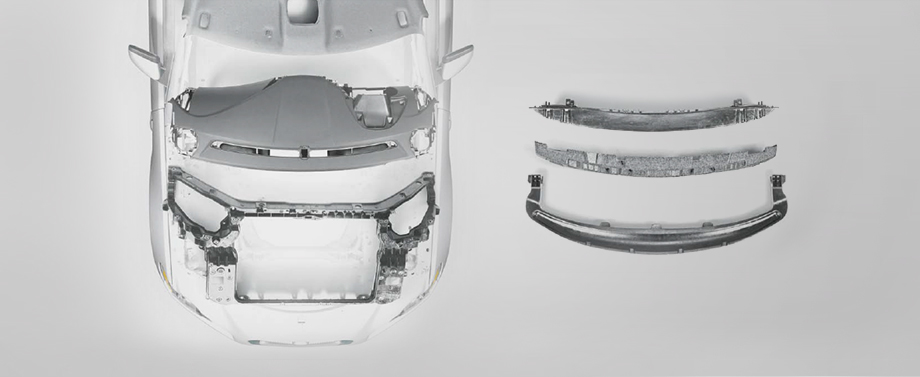 Recent tightening of environmental regulations have been placing significant burden on auto makers. Particularly, the U.S. government announced its plan to raise the fuel economy target to 15.1 km/l for new vehicles to be sold in the US by 2016. In other words, if a new model to be launched in 2017 fails to meet the new requirement, auto makers will have to pay a penalty of 25,000 U.S. dollars per unit or stop selling the model.
In order to meet the changing preferences of car buyers and the tightening environmental regulations, auto makers have been stepping up their efforts to develop new vehicles. To do so, they have been working hard to enhance fuel economy by focusing on increasing the efficiency of engines and driving systems, reducing air resistance coefficient through new car body designs, and developing new vehicles which can run on alternative energy such as electricity or hydrogen fuel cells. However, there is a consensus that these measures are somewhat approaching the technological saturation.
Auto makers now are pinning their hope on reducing the weight of vehicles. Because 10% reduction of weight can lead to 3 to 8% increase in fuel efficiency and around 3% decrease in carbon emissions, they can satisfy both the buyers and the regulation.
Lighter than Steel, Yet As Strong
GMT stands at the center of these car weight reduction efforts, because the material, composed of Poly Propylene and reinforced Glass Fiber Mat, is as strong as steel, but 20 to 25 % lighter. The compound material has gained attention as an alternative for steel in North America and Europe since the late 1980s.
Hanwha StrongLite, Hanwha Advanced Materials' GMT product line has satisfied the needs of automakers. For example, the rear bumpers of the third generation(1993~1998) of Hyundai Sonata weighed 4.3Kg, but those of the seventh generation(2014~) of Hyundai Sonata, called the LF Sonata, were only 2.57Kg. This shows that GMT now has become a realistic alternative material for reducing car weight.

Enlarged Application Scope of GMT through the World's First Hybrid Front Bumper Beam
Hanwha Advanced Materials has broadened the application scope of GMT with its new technologies and know-how as seen in the world's first hybrid bumper beam.
In 2013, the GMT maker has overcome a major weakness of GMT for the first time in the world thanks to its creativity. The company was able to address the phenomenon where GMT is easily broken when force stronger than its breaking point is applied. By reinforcing GMT with steel, it overcame the problem and developed the world's first steel-hybrid GMT front bumper beams.
Furthermore, the company is expanding GMT lineups by developing Continuous Fiber Reinforced Thermoplastics Composites (CFRTPC) which is one of the latest reinforcement materials, and by utilizing its know-how gained in developing light-weight materials.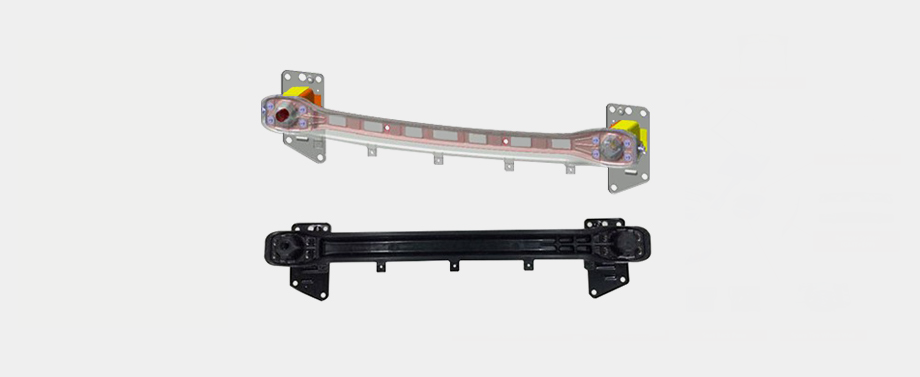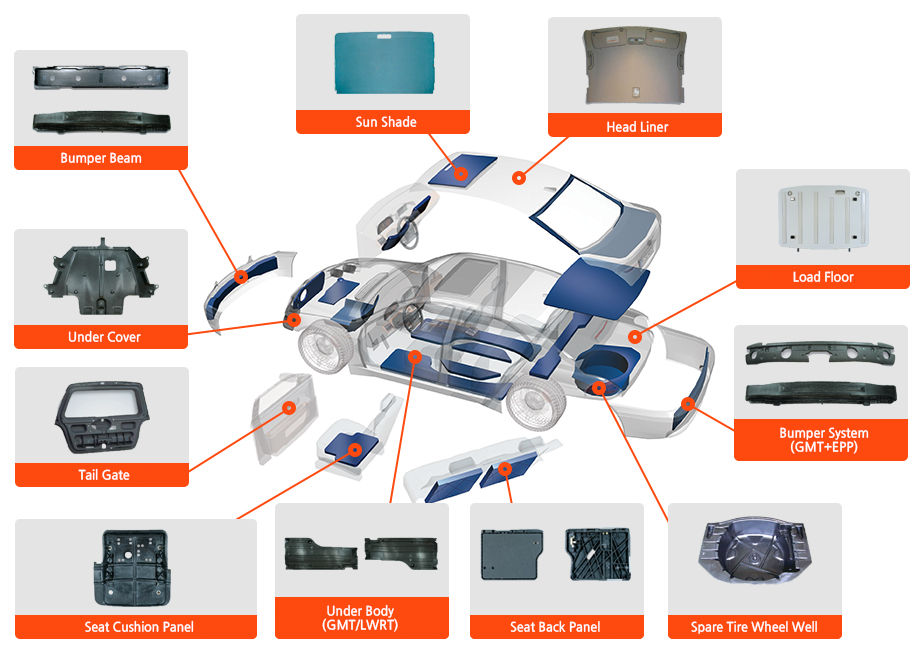 Hanwha Advanced Materials, Global No.1 in the GMT Market
Having started the mass production in 1995, Hanwha Advanced Materials has occupied 70% of the global GMT market since 2009. However, the GMT maker refuses to be complacent with this achievement. Hanwha Advanced Materials has not only kept developing new high performance materials, new forming methods and new methods to merge different materials but also established a global sourcing network, which covers China, the U.S, Czech Republic, etc. Furthermore, the company has strengthened its position of the best strategic partner, which can help auto makers, including Hyundai, General Motors, Audi, Honda, and Volkswagen, achieve their omnidirectional car weight reduction strategy, on the strengths of its abilities to develop tailored processes and applications, which span part
designing-forming-performance tests for its clients.
Contact Us
Thank you for your interest in Hanwha.
Please contact us for your inquiries.
Email Us
Information Message
Please enter your email address.
Information Message
Please enter a correct email address.
Success
Keep an eye on your inbox for the latest stories from Hanwha.
Information Message
Your subscription request has already been processed. Thank you.