Hanwha Aerospace Spreads Its Wings in the US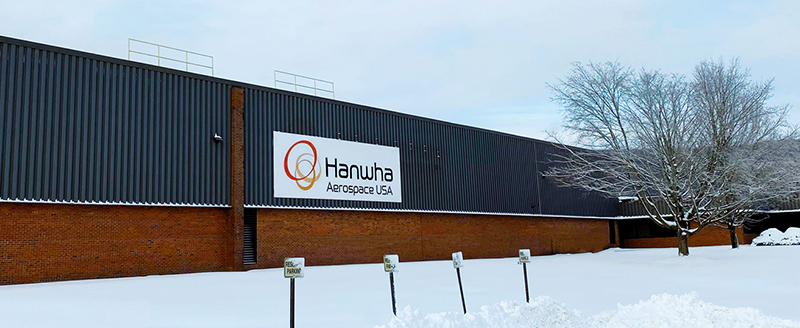 Hanwha Aerospace was proud to welcome EDAC Technologies into the fold in late 2019. Rechristened Hanwha Aerospace USA, it brings a well-honed competitive edge to Hanwha's burgeoning aerospace business.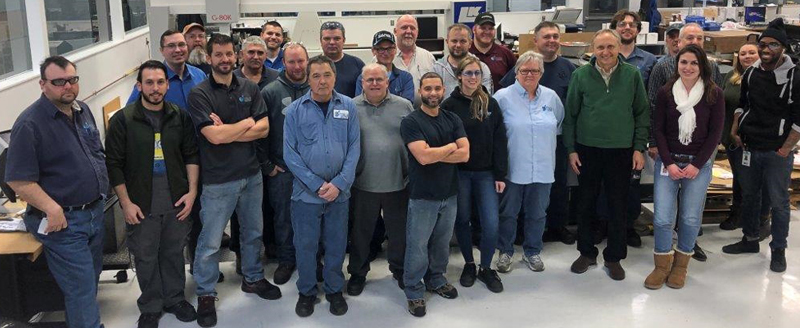 Based in Connecticut, USA, with 600 team members operating out of four state-of-the-art manufacturing facilities, it specializes in the development and production of static and rotating components like engine cowlings and integrated bladed rotors.
Now, as Hanwha Aerospace strengthens its foothold in the aircraft-engine-component industry with major partnerships with Rolls Royce, GE, and Pratt & Whitney, Hanwha Aerospace USA is adding its own expertise into the mix.
Benjamin Adams, President of Hanwha Aerospace USA, spoke about the company with the Hanwha Newsroom and what it brings to the table as Hanwha Aerospace grows its American presence.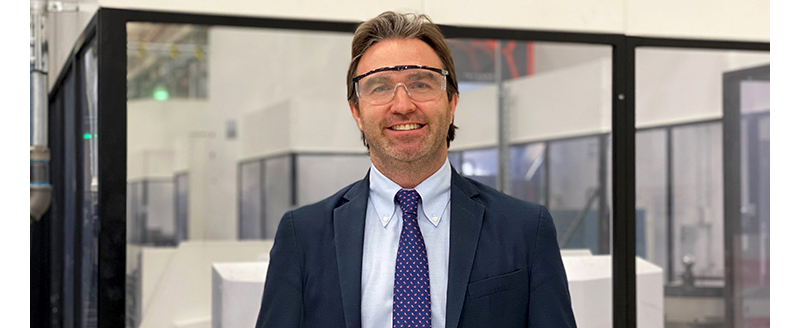 Q1. How is the transition going?

Very well!

Our employees are satisfied having been acquired by a global business that has no intention of selling us. That short cycle structure is what we previously experienced in the private equity space, which is essentially transitory capital.

I have spoken with all our original equipment manufacturer (OEM) and Tier-1 customers about the merger and transition and they are all very positive about it.

We've also established a post-merger integration (PMI) team that is taking the lead with merger actions and we have good alignment on our objectives. The PMI team comprises members from our domestic leadership team and expats from Korea. As we kick off 2020, we are getting our functional goals and best-practice sharing coordinated so that Hanwha Aerospace USA and our parent company are stronger together as we enter this next decade.
Q2. What's changed since the acquisition?

I think the biggest change is an increased focus on mid and long-term goals. In the past, a lot of our decision making was focused on the short-term.

As mentioned earlier, we also have PMI team members from Korea living in Connecticut now. Having our new co-workers stationed locally and engaged in our daily operations is a positive from my perspective. We rely on these experts to be a conduit to the management and functional teams overseas.
Q3. Could you please explain how the acquisition makes Hanwha Aerospace more competitive?

The EDAC team brings decades of experience working with companies like GE and Pratt & Whitney to introduce new manufacturing concepts and develop and industrialize both static and rotating aircraft engine components. Outside of aircraft engine components, they provide several ancillary niche services like farm-out machining and high-energy beam special process. They're also a global leader in designing and building of specialty tools and ground support equipment for OEMs.

A part of Hanwha Aerospace's thesis is centered around accelerating OEM engagement. With the acquisition, we have strengthened geographic presence near supply chain players and OEMs, like Pratt & Whitney.

We're face-to-face with employees from Pratt & Whitney and GE every day. These frequent engagements create clarity around the OEMs' current and future needs and help us make commercially responsible decisions as our business grows. Ultimately, Hanwha Aerospace USA's relationships with Pratt & Whitney and GE will expand. I predict we will sign more big deals and establish new product lines while improving customer satisfaction in the years to come.

Also, sharing best practices – specifically in manufacturing and engineering – will reduce inefficiencies in our global aerospace operations. Subject matter experts from Hanwha Aerospace USA have visited Korea and Vietnam and our functional leaders are hosting technical delegations from our partner sites as well.
Q4. Moving forward, what will Hanwha Aerospace USA be working on?

We are extremely focused on the delivery of our very large NextGen backlog. Additionally, the aerospace supply chain in the US is still fragmented. So, there are opportunities to expand our growth and capabilities in the region, both organically and through acquisition.

Hanwha Aerospace has impressive operations in Korea, Vietnam, and Singapore. I think – with the addition of our US operations – Hanwha Aerospace now has one of the best global manufacturing footprints in the aerospace industry. We'll have to see what new opportunities are complementary to our capabilities and work hard to take advantage of those that support Hanwha Aerospace's vision to become the number one partner to the world's leading aircraft-engine manufacturers.
In the wake of its successful merger, Hanwha Aerospace USA is bringing its cutting-edge R&D and production capabilities to the table. Moving forward, the company will play a vital role in its parents' globe-spanning organization and Hanwha's continued rise in the aerospace industry.
Hanwha Aerospace
Hanwha Aerospace began operations in 1977, producing aircraft engines and film cameras. Since then, it has aggressively invested in R&D to grow into a major presence within the aircraft/gas turbine engine industry. Hanwha Aerospace's dramatic evolution was made possible by the successful development of industry leading and proprietary technologies that give it the competitive edge needed to succeed around the world. In addition to technological advancement, Hanwha Aerospace also focuses on developing industry expertise and the ability to comprehensively address changing market demands as well as the ability to anticipate future market shifts.

For more information, visit: www.hanwhaaerospace.com
Contact Us
Thank you for your interest in Hanwha.
Please contact us for your inquiries.
Email Us
Information Message
Please enter your email address.
Information Message
Please enter a correct email address.
Success
Keep an eye on your inbox for the latest stories from Hanwha.
Information Message
Your subscription request has already been processed. Thank you.