Hanwha DreamPlus Where Disruptive
New Business Models Take Flight

During its first year of operation in 2016, Hanwha DreamPlus was named the most preferred investor and accelerator by early-stage startups in Korea. Not due to its super fancy co-working space, but the real benefit that no other accelerator but DreamPlus can offer: an opportunity to tap into Hanwha Group's large global network of 325 international businesses.
To give you a glimpse into how innovative ideas are molded into disruptive business at DreamPlus, QARAsoft and LuxRobo share their experience and insiders' tips on how others may benefit by joining the program.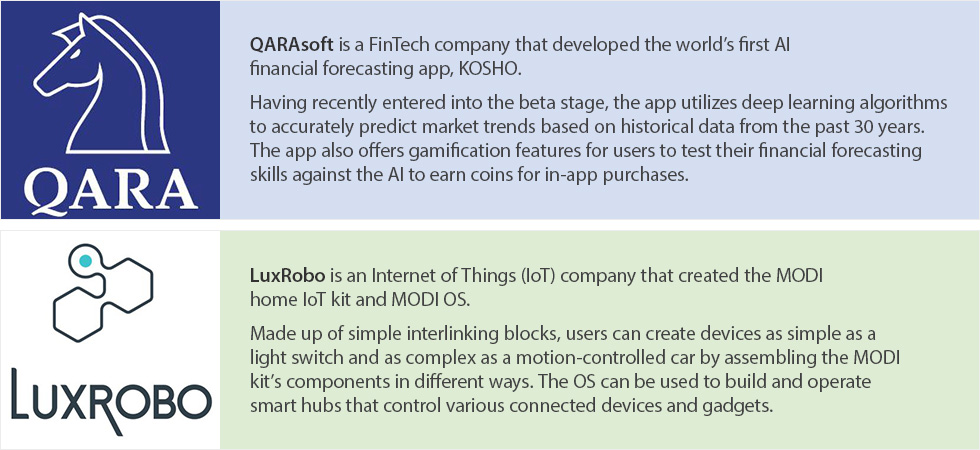 What made you join DreamPlus, of all accelerators?

QARAsoft (QS): Initially we needed a working space large enough to accommodate our growing team. Turned out, that wasn't the biggest benefit for us. By joining DreamPlus, we were able to attend networking events where we met investors and partners to help us grow further. We also started to give seminars on fintech and the latest financial trends to potential customers.
Thanks to these opportunities, we were able to raise over US $1 million in pre-series A investment and are now working with companies in the US, Japan, and Singapore. This really helped us improve brand awareness, and also the quality of our service.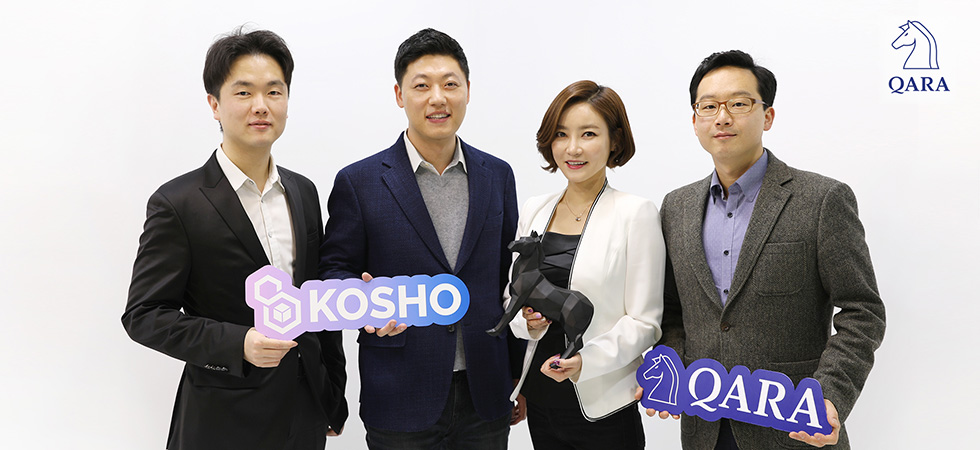 LuxRobo (LR): It's a different story for us since we weren't looking for a working space and we were already quite well connected in terms of securing investment. We joined DreamPlus for the potential business opportunities we could secure through Hanwha's network.
DreamPlus facilitates innovation, by supporting startups with technologies and products that could potentially benefit Hanwha Group's businesses. I thought that this was a great idea. Also, Hanwha is such a large global corporation so I was sure there would be at least one or two business areas that MODI OS can fit into.
It all sounds great, but does "collaboration" actually happen between startups and Hanwha Group?

LR: Yes, I can definitely vouch for that. There are dedicated teams that help startups set up meetings with the right Hanwha affiliates and gauge business opportunities together. Since joining DreamPlus I have made several business suggestions and the staff here have been really helpful and easy to approach.
Obviously, not all of them led to actual business, but they keep encouraging you to try again with a different approach - you get a lot of moral support, which is important for rookie startup founders like me.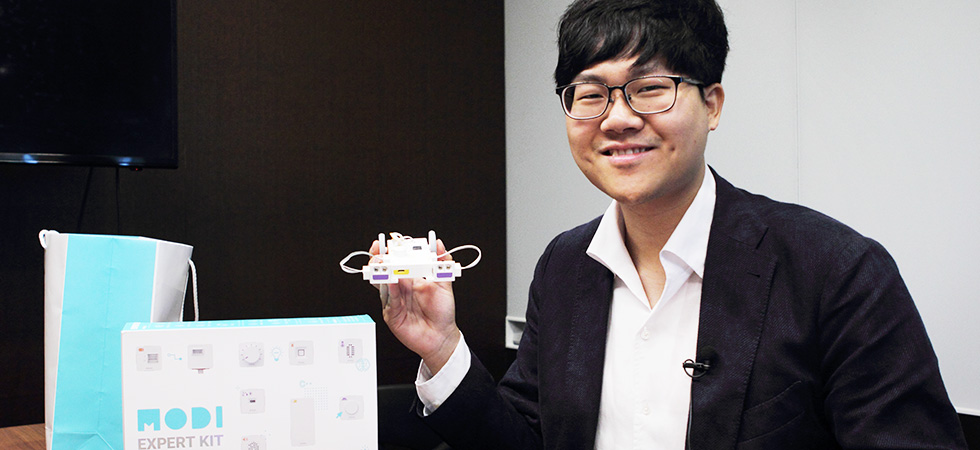 QS: We also got to work directly with several different Hanwha affiliates that are in the online financial services space, including Hanwha Life and Hanwha Asset Management - they adopted our deep learning financial analysis system. Thanks to this endorsement, several other Korean financial institutions have begun to use our system as well.
What is the biggest benefit DreamPlus can offer to startups?

QS: Technologies like AI, deep learning, and blockchain are transforming the financial services industry. Young companies like QARAsoft are already coming to play an important role next to established financial companies such as Goldman Sachs and JP Morgan. However, it is extremely difficult for startups with limited resources to scale quickly and be able to compete against these big names, without help.
The DreamPlus accelerator model, where large companies collaborate with startups to build a new business model, rather than providing funds and mentorship, is much more practical. With such support, I expect to see a unicorn startup (valued at more than one billion US dollars) in the finance sector in the next five to ten years.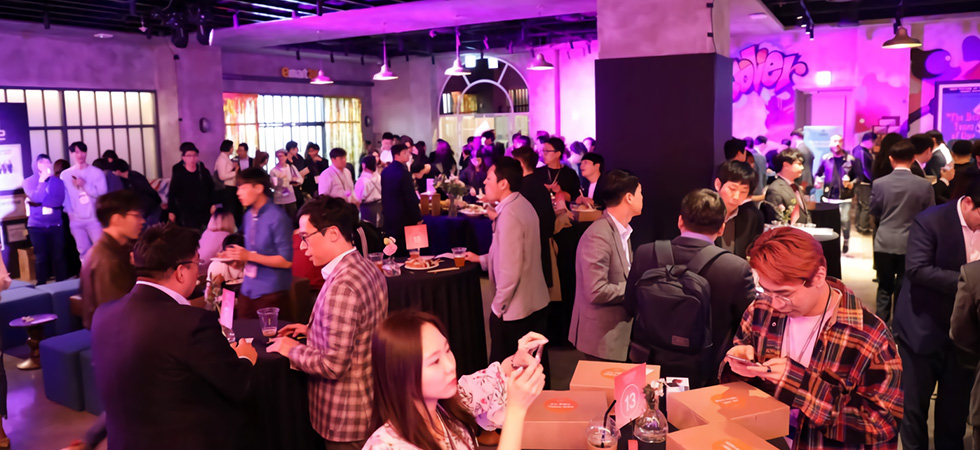 LR: Despite the innovative technology, it's still difficult for a startup like us with limited references and portfolio to sign a profitable business deal. That's where Hanwha DreamPlus can step in and make a real difference. As an investor and accelerator, Hanwha knows our business through and through - so they can effectively validate our technology.
For example, LuxRobo recently signed an MOU with Hanwha E&C (Engineering and Construction) to build smart homes, which now allows us to be a part of multi-million dollars projects overseas. It would have taken us a few more decades to be able to work on projects at such a scale if Hanwha E&C wasn't there to vouch for our product, which is mostly in the conceptual stage.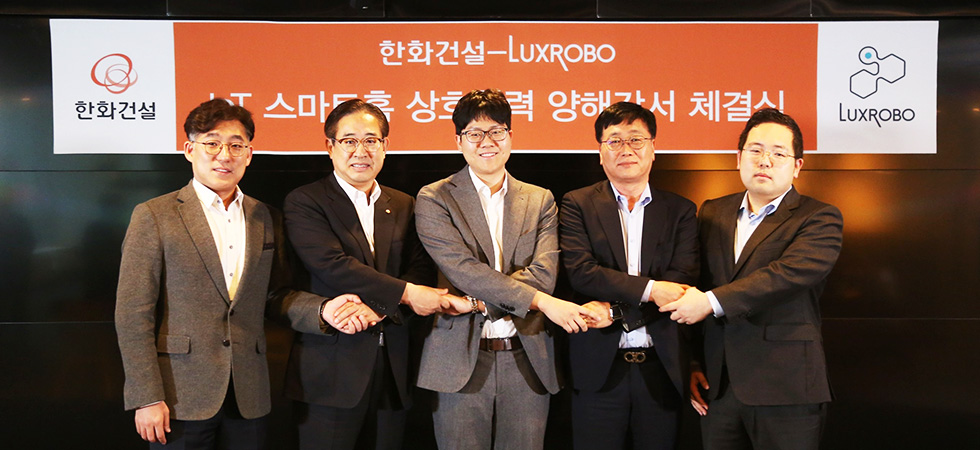 What does Hanwha get out of this?

LR: Hanwha Group has the resources and brand name to pull off international projects like that, but it can be difficult sometimes for large established companies to think outside the box. Startups are lean and innovative, not scared to take risks, so we in turn can help Hanwha change the way they work.
For instance, Hanwha E&C is primarily focused on building houses and apartment blocks based on the needs of the Korean market. Thanks to our MODI OS, they can immediately implement smart home technologies without spending years in R&D, and jump into the global race to build smart cities.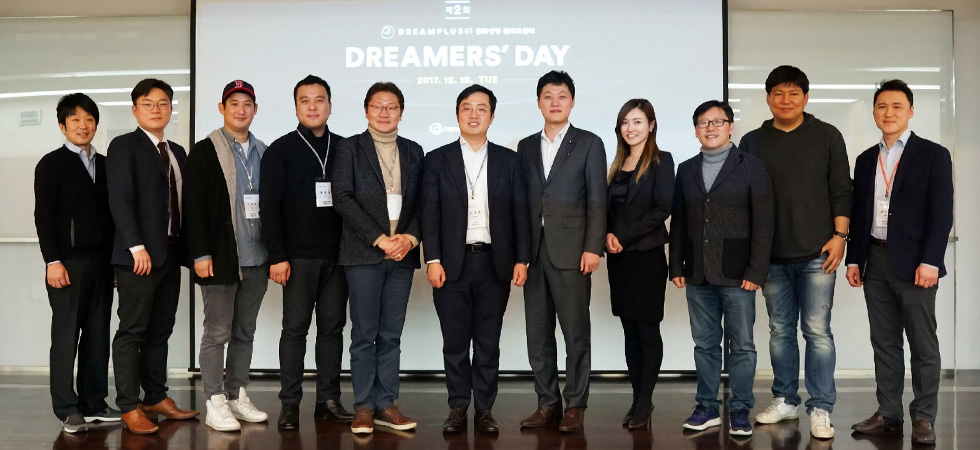 What are your plans moving forward?

LR: LuxRobo is running an IoT acceleration program in partnership with Hanwha DreamPlus. There are lots of small to mid-sized companies that want to provide built-in appliances to construction projects but don't have the engineering capacity to add smart functionality to those appliances.
With support from DreamPlus, LuxRobo will build a working prototype for these companies and even help out with the registration process. So all they will have to do is manufacture and make a profit.
QS: We've spent the past four years establishing ourselves within the business community. Now we're moving towards providing more B2C services. We just released a beta version of our KOSHO app this June. Our short-term goal with KOSHO is to have at least 10% of the world's asset management transactions take place through the app.
Contact Us
Thank you for your interest in Hanwha.
Please contact us for your inquiries.
Email Us
Information Message
Please enter your email address.
Information Message
Please enter a correct email address.
Success
Keep an eye on your inbox for the latest stories from Hanwha.
Information Message
Your subscription request has already been processed. Thank you.