Hanwha Life's Devoted Companionship
Growing Together and Securing Our Future
"I could see that Hanwha Life has extensive know-how in the insurance field.
That's why I decided to entrust my family's future in their capable hands."
-Tran Thi Minh Chau, Hanwha Life Vietnam Customer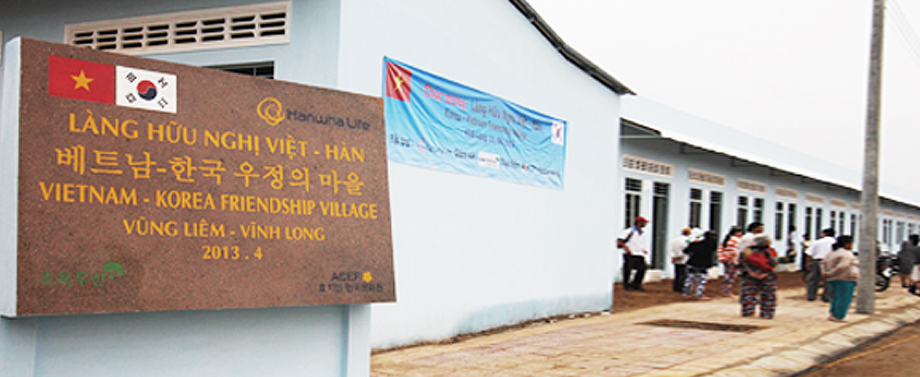 Hanwha Life (formerly Korea Life) is a trusted partner when it comes to securing one's future. With the longest history in South Korea, we are not just one of the most esteemed life insurance providers but also recognized as the second largest insurance company in Korea.
Based on its abundant experience and high level of competence, the company has achieved tremendous growth and has been forging lasting relationships throughout the vast global network. Proven results have given Hanwha Life the confidence to venture into the doorsteps of underserved markets such as Vietnam.
Hanwha recognized the need to provide the best services to the local market, and this served as a starting point for our growing relationship with the country.
Tremendous Growth Potential for Vietnam's Life Insurance Market
Vietnam provides great opportunities for life insurance services. The total population is 90 million people with 70% of the population leading economically active lives. Women make up 60% of the labor and the aging population makes up less than 5%.
These figures are quite promising, and there are high expectations for this market. With so many global insurers entering this market, however, the competition has become fiercer and fiercer.
Hanwha Life Displays Phenomenal Growth in Vietnam
Hanwha Life was the first Korean insurance company to reach the local market of Vietnam in 2009. Since its advancement into Vietnam with merely 450 FP's (financial planners) in three branch offices – two in Ho Chi Minh City and one in Hanoi – the company has achieved remarkable growth.
As of December 2014, 9,067 FP's at 41 branch offices are serving our customers. Hanwha Life refuses to be complacent by aiming to increase its sales force to a total of 10,000 FP's by 2015. To further demonstrate Hanwha's unwavering determination to serve the people of Vietnam, a total of 52 storefronts are planned to be opened within coming years.
Hanwha Life has shown immense growth in the Vietnamese market. The year-over-year growth rates of the top four providers pale compared to the growth rate achieved by Hanwha Life: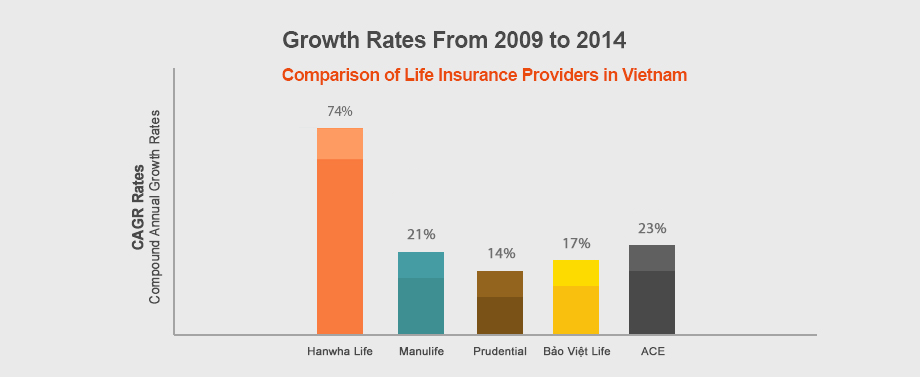 Hanwha Life Joins Hands with Local Communities
Hanwha Life's such remarkable growth in Vietnam was built upon providing customized products and services for Vietnam customers as well as contributing to the development and prosperity of local communities as a member.
To meet the needs of Vietnamese people, products have been optimized and supplied through a sales channel consisting of financial consulting experts. The company also offers post-sales financial consulting services to take its customer satisfaction to the highest level.
Hanwha Life Vietnam has also been reaching out its hand to the local communities and societies to bring them a better future through various social activities.
For the continuous growth of Vietnamese societies and realization of the people's dreams, Hanwha has been taking part in a variety of charity



Building Houses with Compassion in Vietnam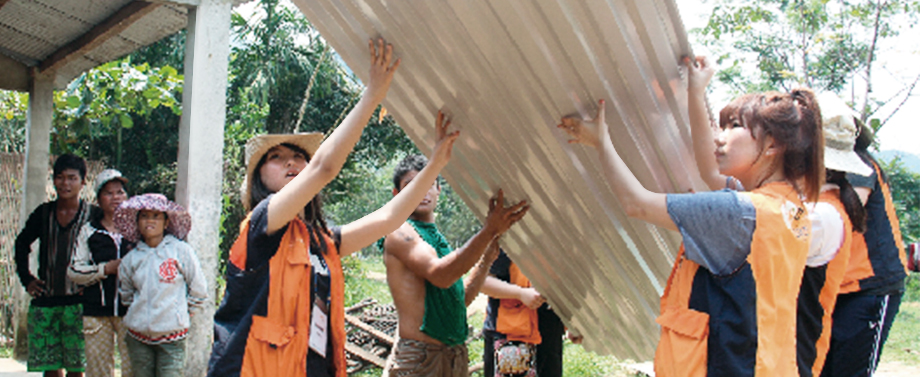 In 2013, Hanwha Life Vietnam provided aid to build a school and 93 houses in five provinces in Vietnam for those in need in the Quang Dien district - Thua Thien Hue.
In 2014, 40 more houses were built and donated to the low-income families in six provinces – Ca Mau, Kiên Giang, Đắk Lắk, Binh Dinh, Long An and Vinh Long – to make a total of 133 cost-free homes provided to the neighbors in Vietnam.
Through this project, six additional "Friendship Villages" between Vietnam and Korea have been brought about in 2014.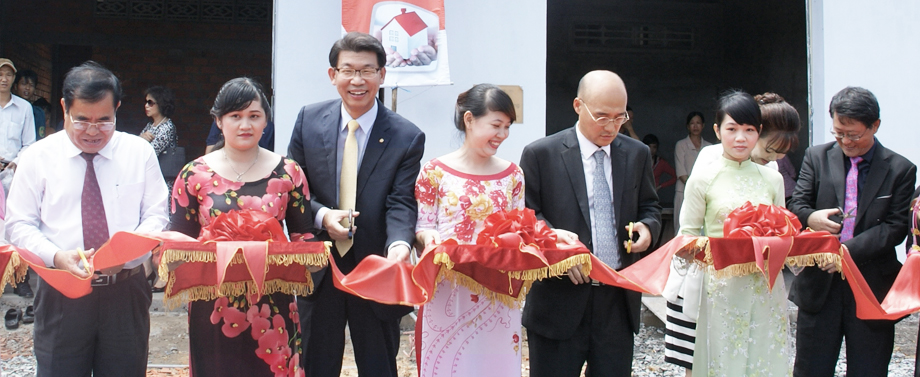 Global Expansion on the Horizon
Hanwha Life aims to provide life insurance solutions for the future across the globe. Working closely with the locals and the local communities, Hanwha is dedicated to providing services tailored to the particular needs of local people.
These efforts have been proven effective since these relationships produced remarkable growth in the Vietnamese market. Hanwha Life wishes to play a role of trustworthy financial supporter to enrich the lives of its customer in China, Indonesia, and other areas as it does in Vietnam.
Contact Us
Thank you for your interest in Hanwha.
Please contact us for your inquiries.
Email Us
Information Message
Please enter your email address.
Information Message
Please enter a correct email address.
Success
Keep an eye on your inbox for the latest stories from Hanwha.
Information Message
Your subscription request has already been processed. Thank you.