Hanwha's Advanced Materials are Shaping
the Development of EVs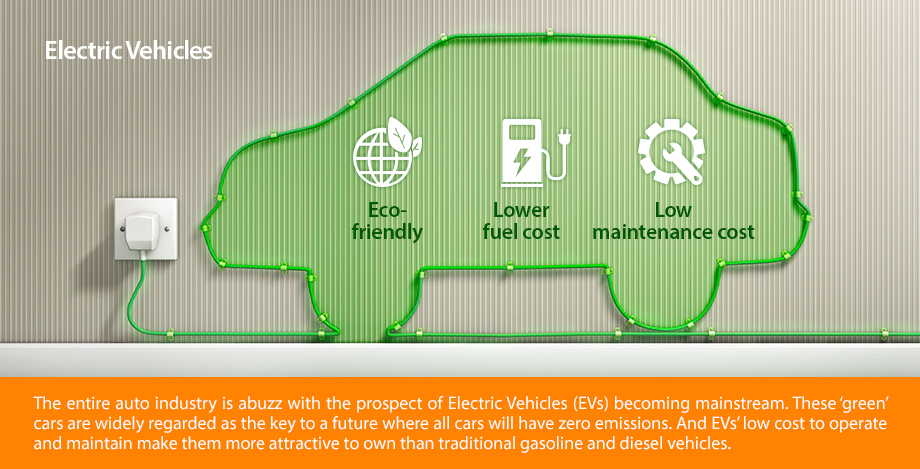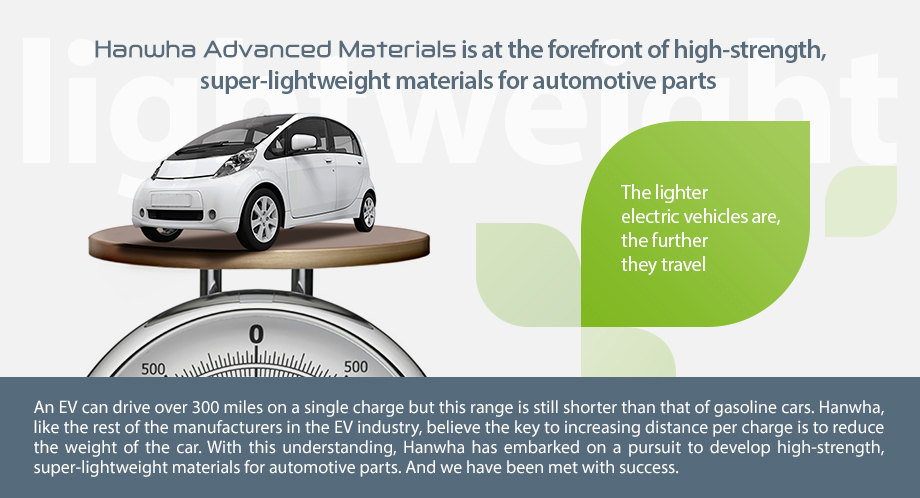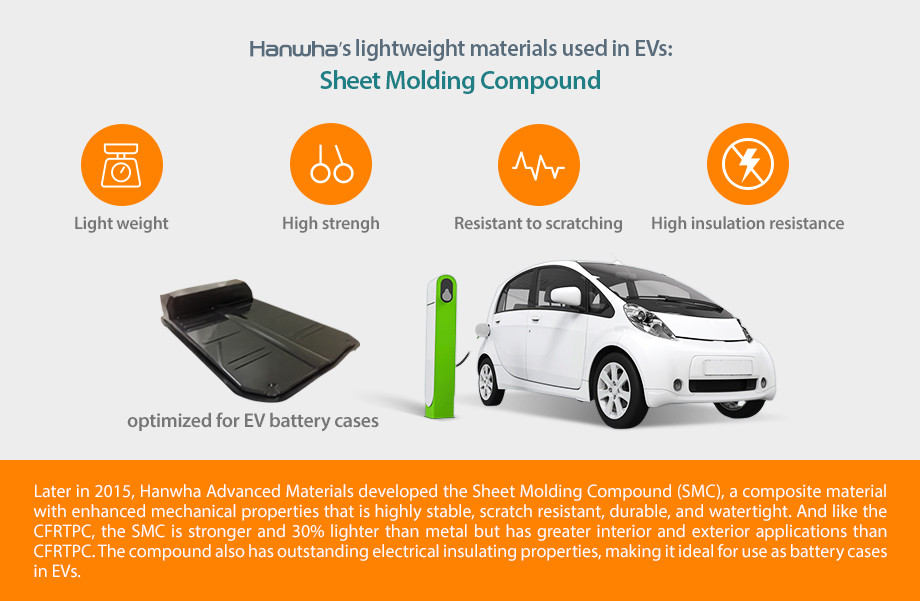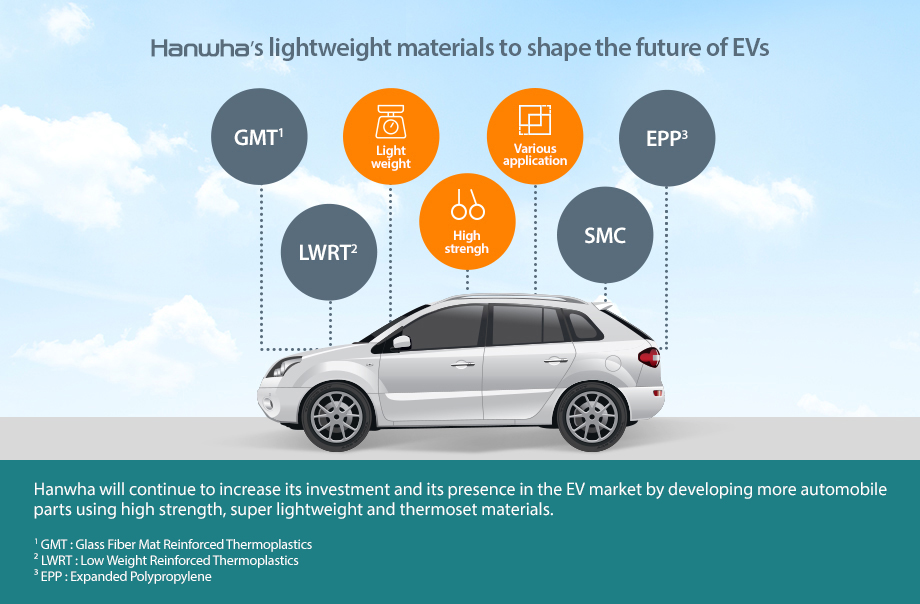 The entire auto industry is abuzz with the prospect of Electric Vehicles (EVs) becoming mainstream. These 'green' cars are widely regarded as the key to a future where all cars will have zero emissions. And EVs' low cost to operate and maintain make them more attractive to own than traditional gasoline and diesel vehicles.
An EV can drive over 300 miles on a single charge but this range is still shorter than that of gasoline cars. Hanwha, like the rest of the manufacturers in the EV industry, believe the key to increasing distance per charge is to reduce the weight of the car. With this understanding, Hanwha has embarked on a pursuit to develop high-strength, super-lightweight materials for automotive parts. And we have been met with success.
One of the lightweight materials developed by Hanwha Advanced Materials is the advanced compound known as Continuous Fiber Reinforced Thermoplastics (CFRTPC). Hanwha Advanced Materials initially began mass producing them at the beginning of 2015, CFRTPC is widely utilized in a variety of interior and some exterior EV components. The popularity of CFRTPC is largely due to its ability to reduce weight by approximately 30 percent while simultaneously enhancing rigidity by 300 percent over conventional metal frames.
Later in 2015, Hanwha Advanced Materials developed the Sheet Molding Compound (SMC), a composite material with enhanced mechanical properties that is highly stable, scratch resistant, durable, and watertight. And like the CFRTPC, the SMC is stronger and 30% lighter than metal but has greater interior and exterior applications than CFRTPC. The compound also has outstanding electrical insulating properties, making it ideal for use as battery cases in EVs.
Aside from developing advanced materials that is moving the EV industry forward, Hanwha has been doing its part to promote EVs in a smaller way, by installing Tesla charging stations in South Korea. Hanwha has built 20 EV charging stations at its Hanwha Resort alone and more stations at its other business sites including the Galleria department store and THE PLAZA hotel. They were built to proactively meet emerging demand anticipated in the domestic market as in the global automotive market.
Hanwha will continue to increase its investment and its presence in the EV market by developing more automobile parts using high strength, super lightweight and thermoset materials.
Contact Us
Thank you for your interest in Hanwha.
Please contact us for your inquiries.
Email Us
Information Message
Please enter your email address.
Information Message
Please enter a correct email address.
Information Message
Thank you for your newsletter subscription.
Your email account has been successfully registered.