How Hanwha Techwin's AI-Powered High Resolution Security Technology Makes Cities Smarter and Safer
How Hanwha Techwin's AI-Powered High Resolution Surveillance Technology Makes Cities Smarter and Safer
May 20, 2021 (KST)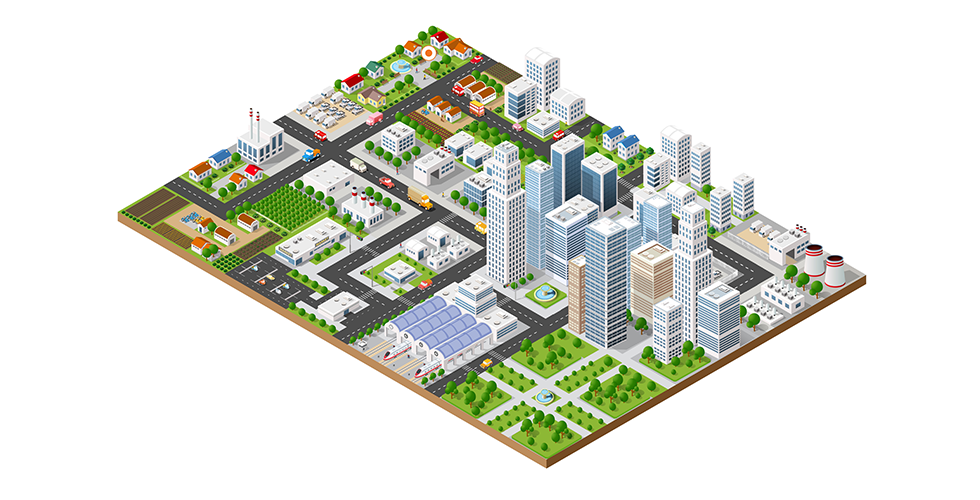 The adoption of Artificial Intelligence (AI) has increased in response to ongoing and emerging events such as the current pandemic—especially with over 55% of the global population now living in cities, and estimates indicating that this number will increase to 66% by 2050.

Managing these expanded cities will become an increasingly complex endeavor, with the vast amount of public information available. Collecting, accessing and processing this big data quickly and efficiently is beyond the capabilities of human beings, which is where artificial intelligence and 4K imaging come in, to help gather and analyze this information in real time. AI and 4K technology present immense potential to increase quality of life and can help authorities and the public react quickly when breaking events occur.
Smarter Streets for Safer Journeys
With more people flocking to cities, it is crucial that local governments invest in AI-enabled imaging technology to collect critical data that can be used to manage traffic flow and investigate incidents. Hanwha Techwin offers a comprehensive line of products, ranging from 2MP to 4K resolution cameras that are equipped with AI image processing algorithms.
Commuting with Confidence
Hanwha Techwin 4K cameras are optimized for commuter transit, whether on the road, on public vehicles or at airports and stations. They provide high-quality 4K resolution images that capture every detail clearly, and offer Digital Image Stabilization to counter vibrations when placed on board buses, trains and more. Hanwha Techwin cameras are also highly weather-resistant and can deliver superior surveillance in any weather condition.

Powered by deep AI learning algorithms, Hanwha Techwin Wisenet P series cameras are able to differentiate what they see into broad categories such as 'Person', and 'Clothing', and are intelligent enough to distinguish details such as whether a person is carrying a bag. This helps highlight key information that can be used as evidence in the event of an accident.

The 4K camera model also features a BestShot function which ensures that only the most suitable still images of classified objects are captured in full 4K resolution and sent to the storage server, to meet system storage and bandwidth requirements. The captured images contain metadata of the object attributes allowing operators to conveniently search for objects in the footage.

According to the World Health Organization, over 50% of road traffic deaths occur among pedestrians, cyclists and motorcyclists, and that road traffic injuries are the leading cause of death among those aged 5-29 years.

Science has shown that combining human expertise and AI can make city streets safer. Surveillance images and data from Hanwha Techwin 4K cameras can be used in post-event forensic investigation as they can simultaneously identify and capture people, vehicles, and license plates.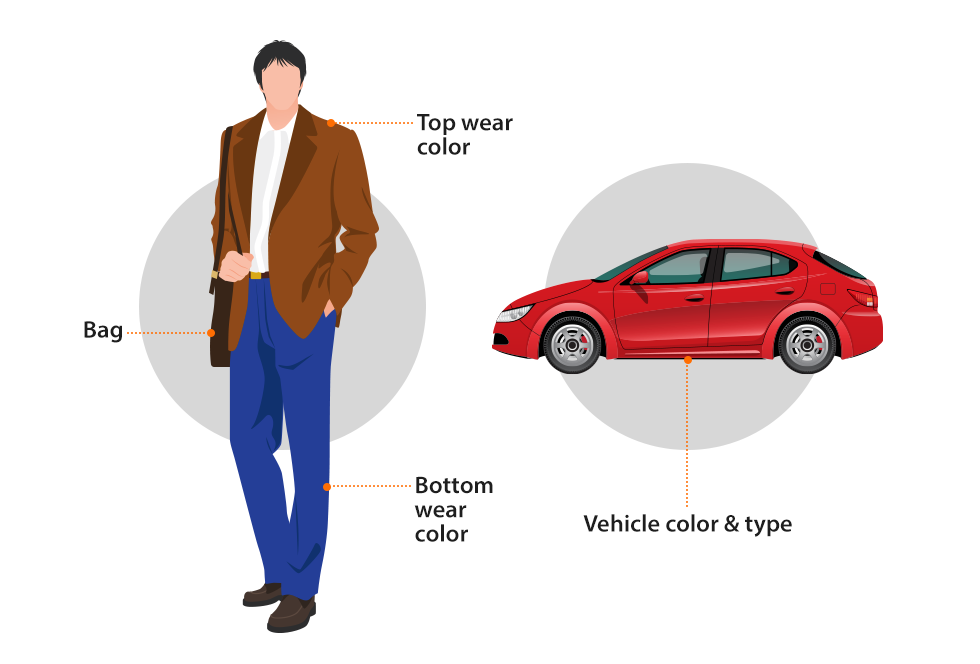 Predicting Traffic Conditions
Integrating high resolution cameras and AI into traffic surveillance systems can also help authorities collect data to gain detailed insights on road use to better manage traffic. Hanwha Techwin PTZ PLUS cameras provide 24-hour monitoring with high-quality images that help AI analysis work better with clearer footage of real-time traffic conditions on highways and congested road sections. The cameras deliver an optimal PTZ performance thanks to Hanwha Techwin's proprietary chipset Wisenet7, and its unique 4K 30x lens and platforms. The cameras are available in 4K/6MP/2MP resolutions and powerful 25x/30x/40x zoom, providing the end users with a variety of solutions.

The cameras also have an extended tilt range of up to 110º (Top 90º ~ bottom 20º) that ensures objects positioned above the cameras or in a sloped environment can be monitored as well. Cities can use the vast information collected through this level of surveillance to forecast traffic situations on public holidays or to predict the impact of road closures and how best to divert traffic.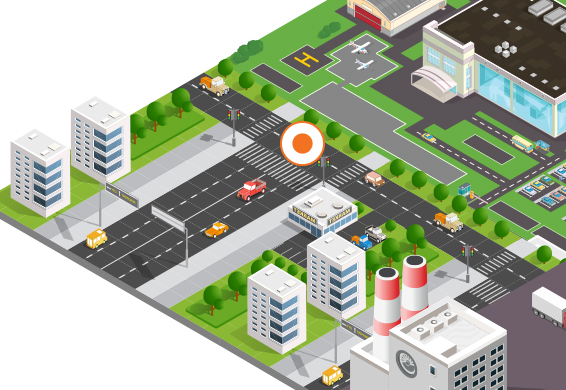 Rapid Response to Emerging Events
When facing the unpredictable, 4K-quality imaging and AI can help cities rapidly assess evolving situations. This enables cities to prepare for and manage breaking events and disasters so that public alerts and humanitarian assistance can be carried out in a timely manner.
Reducing the Risk of COVID-19 Infections
High resolution Hanwha Techwin 4K cameras equipped with AI are not only able to screen visitors at venues for high body temperatures, but can also be used to monitor and limit occupancy numbers. The high-quality images recorded by the cameras help enhance AI analysis to clearly identify improper mask use or the absence of a mask, allowing premises to deny entry to those who might potentially put others at risk.

The pandemic triggered widespread disruption, presenting a pressing need for governments and organizations to embrace digital innovation to mitigate the risk of infections. Social distancing and body temperature screening have become the first line of defense against COVID-19, and the correct use of thermal imaging can accurately measure a person's surface skin temperature without physical contact.

Managing Disasters and Identifying Threats
Hanwha's smart city solutions can help local governments respond rapidly to urban disasters and environmental changes. Hanwha Techwin 4K cameras provide superior imaging quality in all weather conditions and are resistant to corrosion from acid rain and humidity, with waterproof certifications to provide reliable surveillance in wet environments.

These cameras can gauge the level of fog or fine dust that could affect visibility, and models such as Hanwha Techwin's PTZ PLUS series are further equipped with a built-in wiper, quick spin and heater features which prevent the camera lens from being blurred from moisture and external dust caused by snow and rain.

Hanwha Techwin 4K AI cameras can also provide real-time monitoring of heavy rain and typhoon movement through a network of cameras, enabling quick responses to manage and control foot and road traffic.

According to Columbia University's Climate School, AI has helped researchers achieve 89 to 99 percent accuracy in identifying weather conditions. By improving weather forecasts, cities are able to keep their inhabitants safe.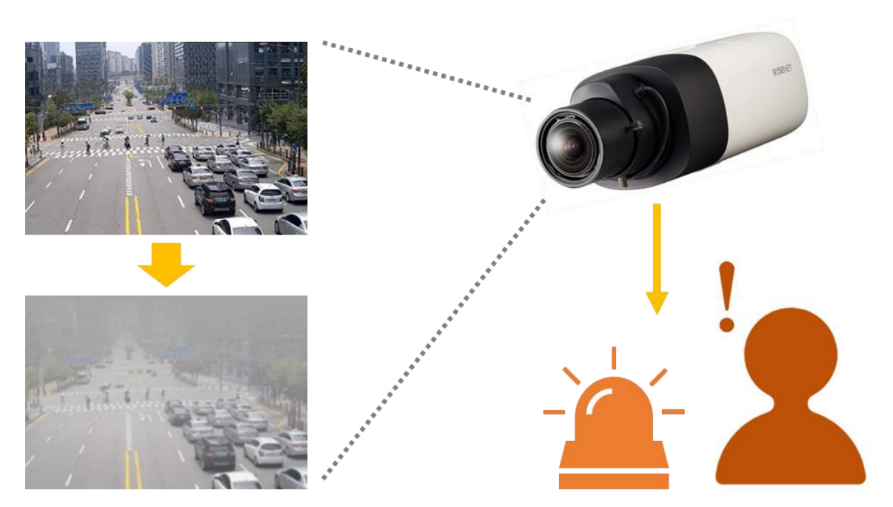 Additionally, potentially life-threatening situations can be better identified through 4K imaging and AI data analysis. Wisenet cameras by Hanwha Techwin are ideal for covering large areas such as stadiums, airports or urban areas with their ability to digitally zoom in to any part of an image without losing details. They also offer sound classification AI technology which intelligently analyzes and classifies sounds of distress and sends alerts to command centers.
Harnessing High-Quality, Durable Imaging Solutions and AI for a Better Way of Living
Smart city solutions will play an increasingly important role in managing rapid urbanization, to address the growing needs and challenges of expanding cities. AI applications—enhanced by high quality 4K images, and weatherproof and vibration-resistant hardware—can help transform public utilities and community experiences through clearer details and big data analysis, improving administration, security surveillance, disaster management and so much more.

Hanwha Techwin continues to innovate and push the boundaries of smart city technology and systems, to help cities across the globe achieve a quality of life that is more secure, meaningful, and enjoyable.