THE PLAZA : Where Luxury and Inspiration Meet

A stay at THE PLAZA is so much more than a comfortable bed and a good night's sleep. It is the crossroads of luxury and inspiration.
Whether your interests lie in culture, fine art, entertainment or gastronomy, you can be sure that your stay at THE PLAZA will exceed your expectations.
Experience the Best of International Fine Dining
THE PLAZA's Gala Dinners gather world-renowned chefs to regale its guests with the best of international fine dining. Among them are the staff of Ooedo, the famous 200-year-old freshwater eel restaurant, and Chef Qin Shuangshuang, who formerly worked at Venetian Resort Hotel in Macau. The team presented an unforgettable dining experience in 2011 and 2012.
In April 2014, Lai Yau-Tim, the owner chef at Michelin-starred restaurant Tim's Kitchen, delighted guests with his famous "Scents of Cantonese". Famed for his creative recipes based on authentic Cantonese cuisine, Chef Lai's menu features exotic ingredients from Hong Kong and Macau, complemented with fresh spring ingredients from Korea.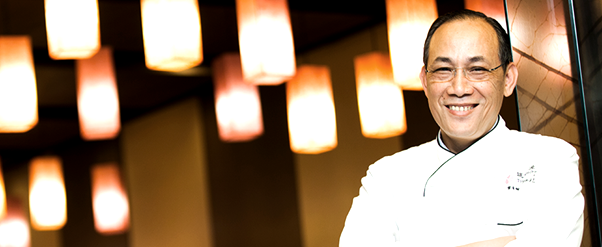 In November 2014, THE PLAZA welcomed Chef of Miramonti L'Altro, holder of two Michelin stars in Italy and Hong Kong who can tantalize your taste buds with yet another extravagant gala dinner.
With the gala dinner themed "Italian Gourmet Cruise with a Two Michelin Stars Chef," he introduced to THE PLAZA's guests the same fine dining that Francesco Cossiga, the eighth president of Italy, Pope Benedict XVI, Jose Carreras, one of The Three Tenors and other guests of the state had enjoyed.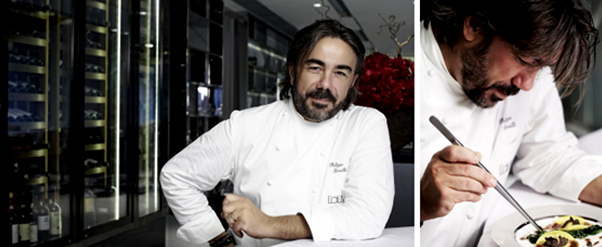 To serve the genuine value of 'Luxury Boutique,' THE PLAZA will continue to offer its unique international fining dining experiences by inviting world-class chefs.
Intrigue Your Palette with the Best Ingredients
For a gastronomical trip of a lifetime, THE PLAZA's Gourmet Cruise is an experience you must not miss out on. The menu centers on special and rare ingredients, transformed by talented chefs into unique dishes only found at THE PLAZA. As such, our ingredients are selected based on three stringent criteria – 'luxury', 'rarity', and 'flavor'.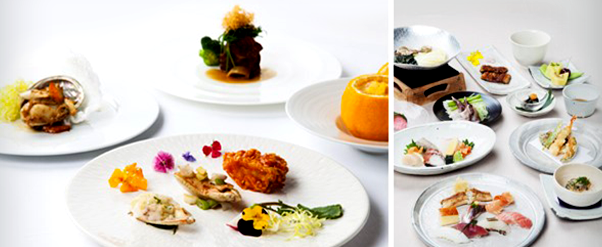 Indulgences of the palette are best married with indulgences of the soul. With this thought in mind, THE PLAZA has transformed its lounges beyond places where guests relax and drink to spaces that offer ample opportunities for cultural exploration and exchange.
Explore Cultures over a Cup of Tea
Avid readers can stimulate their minds with selections of books recommended by recognized literary aficionados and relish the thrill of meeting famous authors at meet and greet sessions.
For guests who prefer some hands-on activities, our boutique flower shop XYSTUM offers flower classes where you can interact and relax with fresh seasonal blooms.
Immerse in the Unique Sounds of THE PLAZA
To offer a totally immersive experience, THE PLAZA pampers your ears with Korea's first lounge compilation produced through its sound design project – 'A Place I Want to Stay,' realized by three of the most stylish contemporary musicians, Free TEMPO, Ji-Yong, and Jin by Jin.
Whether you are awakening to a peaceful morning, socializing at tea time, or enjoying a romantic evening, there is a track suitable for everyone.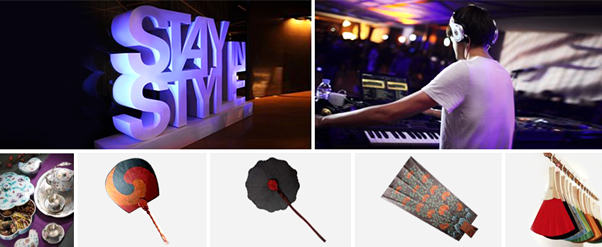 Indulge Your Senses with Exquisite and Harmonious Designs
THE PLAZA EXHIBITION showcases a wide variety of artwork, including traditional Korean crafts work and premium design accessories by Korean master craftsmen. Past exhibitions included impressive selections of traditional Korean jade and fans. Housing the exhibition is the modern and chic design of THE PLAZA itself.
Create Unique Memories at THE PLAZA
THE PLAZA is the ultimate destination for a stylish and unique hotel experience that goes beyond an ordinary holiday or business trip. Everything and every space at THE PLAZA are designed to transform your stay into an adventure unlike any other.
Visit THE PLAZA to enjoy premium experiences unavailable elsewhere and create memories to cherish forever.
Contact Us
Thank you for your interest in Hanwha.
Please contact us for your inquiries.
Email Us
Information Message
Please enter your email address.
Information Message
Please enter a correct email address.
Information Message
Thank you for your newsletter subscription.
Your email account has been successfully registered.