Hanwha Q CELLS Powers WEF's Sustainability Certification
Hanwha Q CELLS Powers World Economic Forum Towards ISO 20121:2012 Certification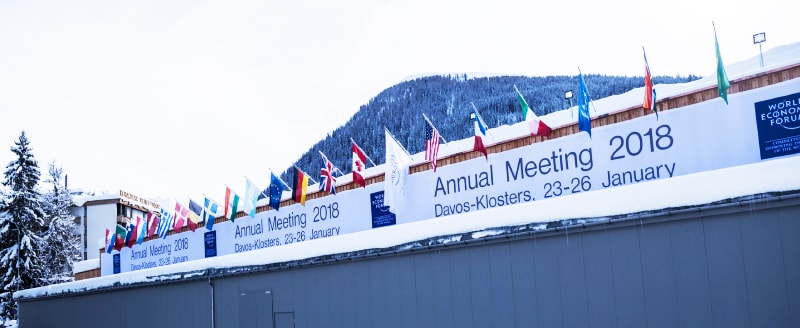 The World Economic Forum (WEF) received ISO 20121:2012 certification from the International Organization for Standardization on the last day of its 2018 Annual Meeting in Davos, Switzerland. The certification confirms that the WEF's planning and operation of its flagship event are done in an environmentally sustainable manner.
ISO 20121 is a large event-specific variation of the many ISO sustainability certifications issued to organizations around the world. The ISO 20121:2012 designation comes from the 2012 London Olympics, which was influential in the development of the ISO 20121 standard.
In order to qualify for certification, the WEF instituted a large number of sustainability measures, including: carbon offsets for all event-related air travel, the promotion of sustainable transportation (such as walking, public transportation, and hybrid vehicles), efforts to improve energy efficiency, and waste reduction.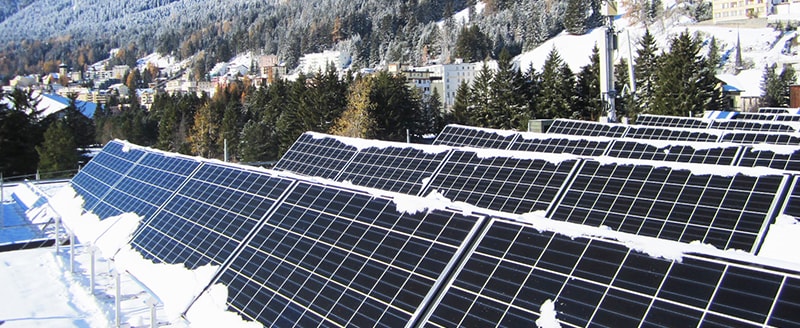 Hanwha Group would like to congratulate the WEF for earning ISO 20121:2012 certification and is proud to have contributed to the Forum's efforts to reduce carbon emissions.
Hanwha Q CELLS donated Q.PEAK 275 Wp solar modules to help provide the WEF with renewable energy. The 340 kW-capacity solar system is installed on the roof of the Davos Congress Center, the WEF Annual Meeting's venue, and can provide enough clean electricity to offset carbon emissions by up to 20 tons a year.


Click here to learn more about Hanwha's participation at the World Economic Forum
Hanwha Group
Founded in 1952, Hanwha has grown quickly by anticipating and responding to changing business environments with a balanced business portfolio that includes energy & materials, aerospace, finance and retail & services. Our expertise and synergy in key areas have catapulted us into the seventh-largest business in South Korea and a Fortune Global 500 company. Hanwha continues to grow rapidly as we strive to pursue global leadership in all of our businesses. We are building a robust foundation for sustainable development and a brighter future for everyone.

For more information, visit: www.hanwha.com
Contact Us
Thank you for your interest in Hanwha.
Please contact us for your inquiries.
Email Us
Information Message
Please enter your email address.
Information Message
Please enter a correct email address.
Success
Keep an eye on your inbox for the latest stories from Hanwha.
Information Message
Your subscription request has already been processed. Thank you.