Products & Services > Affiliates > Hanwha Asset Management
Hanwha Asset Management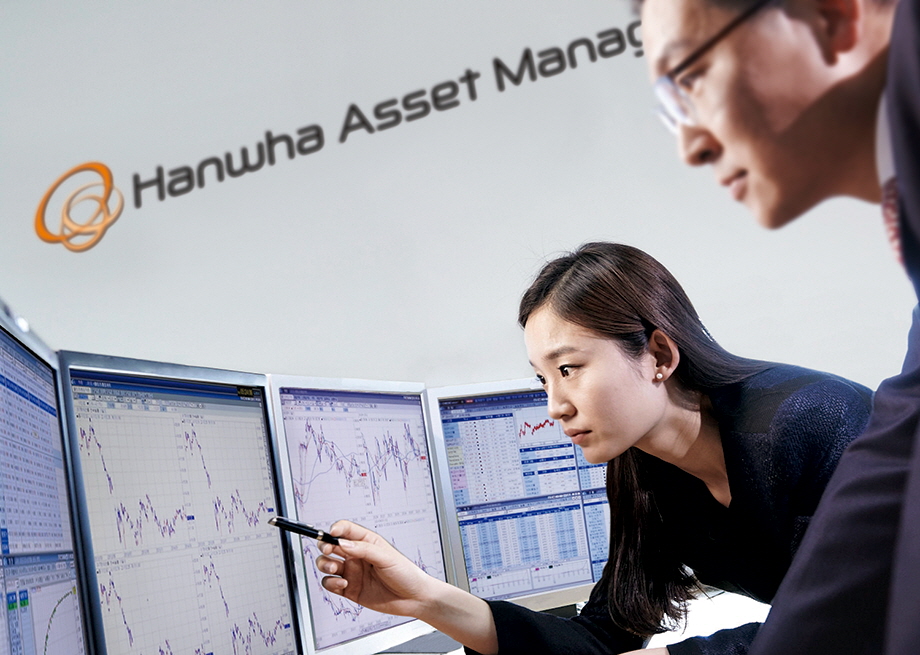 Founded in 1988, Hanwha Asset Management has grown into a comprehensive asset management company offering a full range of financial instruments, including stocks, bonds, MMFs, fund of funds, social overhead capital, derivatives, real estate, ETFs, and PEFs in both domestic and overseas capital markets. At the end of 2016, we were among South Korea's top two asset management companies with USD 71.49 billion in assets under management (AUM). We have top-tier expertise and well-organized systems in all areas, including product development, research, compliance, and risk management. All our products and services cater to the needs of our customers because we put into practice our principle and management philosophy of placing our customers first before anything else.
Hanwha's expertise and industry-leading innovations have been recognized with numerous industry awards in South Korea, including Excellence Prize in Korean bond funds at the 2016 Korea Fund Awards; Grand Prize in China Equity Funds at the 2016 Morningstar Fund Awards; Excellence Prize in High dividend ETFs at the 2016 Korea Fund Awards by Money Today; and the Grand Prize in Korean bond funds at the 2017 Asia Fund Awards for Hanwha Short-Term Government and Corporate Bond Funds.
Hanwha Asset Management is accelerating its strategic overseas expansion to become a leading asset management company in Asia. Our Singapore subsidiary manages equity and alternative investments in the pan-Asian market. We acquired a New York-based subsidiary to handle assets of the US and other advanced countries. We have also established a Chinese subsidiary as a wholly foreign-owned enterprise (WFOE) to expand our overseas business footprint as we pursue a global strategy.
For more information, please visit:
Related Affiliates
Hanwha's businesses span chemicals & materials, aerospace & mechatronics, solar energy, finance,
leisure & lifestyle, and construction. Through the integration of our growing number of affiliate enterprises worldwide, we are harnessing the power of sustainable, quality growth to continually increase the value we bring to our customers.