Products & Services > Affiliates > Hanwha Power Systems
Hanwha Power Systems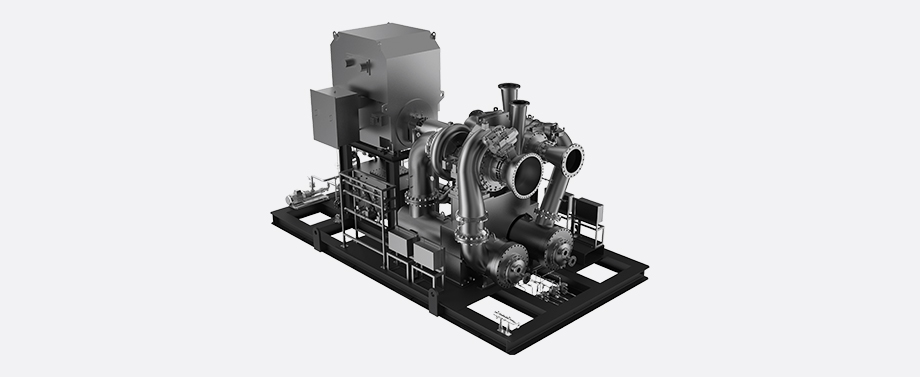 Hanwha Power Systems is the global energy equipment company in South Korea with independent design, production, and testing capabilities. The quality and the advanced technology of our products have earned trust among our customers around the world.
Hanwha Power Systems launched in 1997 on the strengths of reliable technology and deep experience in gas turbine engines. Since then, we've become a global powerhouse and have delivered more than 5,500 units of air and gas compressors worldwide. Using advanced technology, we developed high-value-added product lines. Our product lines include industrial air compressors, fuel gas compressors for power plants, and boil-off gas compressors for LNG terminals and plants.
We are the only energy equipment company in South Korea capable of independently designing, producing, and testing large-capacity high-pressure gas compressors. In addition to high- efficiency compressors, we provide expanders with short lead times and in-house developed core components that give our customers a competitive advantage. In 2014, we won the contract to supply the world's first marine Vapor Recovery Unit (VRU) steam recovery turbo compressor. In 2017, we also won the contract to provide compressors for Floating Storage Regasification Units (FSRU) and LNG carriers that gave us the opportunity to demonstrate our outstanding technology.
Hanwha Power Systems is building long-term partnerships by rapidly expanding its sales, customer service, and R&D networks globally. We currently have eight international sales offices that provide sales and customer service, in addition to production facilities in Korea and China. Our US Houston R&D center alone is creating partnerships on a global scale, like with Southwest Research Institute (SwRI) to build sCO2 engines. At the same time, we are focusing on building closer relationships with key customers in the oil & gas industry. We obtained vendor approval for API617 and API672 from Saudi Aramco in 2016 and have been working on securing vendor approvals from other major clients in the Middle East and Asia.
Our next goal is to become a global top- tier power and energy solutions supplier. To this end, we're working to strengthen our product portfolio in the compressor business and expand into turbine-related businesses that can support petroleum gas and power generation customers. In strategic cooperation with Baker Hughes, a GE company (BHGE), we're selling BHGE's package products, including gas turbines, steam turbines, and reciprocating and barrel compressors. In 2019, we signed an official service center contract with BHGE to service the South Korean market on a wide range of products, including gas turbines and steam turbines.
We are currently working to fulfill our contract with the US Department of Energy (DOE) to develop sCO2 engines. This project is expected to help us become a game changer by creating new markets in the distributed power generation, effectively supplanting the steam turbine market. Along with our turbo expander generator (TEG), currently being developed as a power generation system using waste heat, we expect our partnership efforts and increasing developments to propel us to leadership in the eco-friendly power generation solutions market.
For more information, please visit: