Hanwha Solutions Galleria Division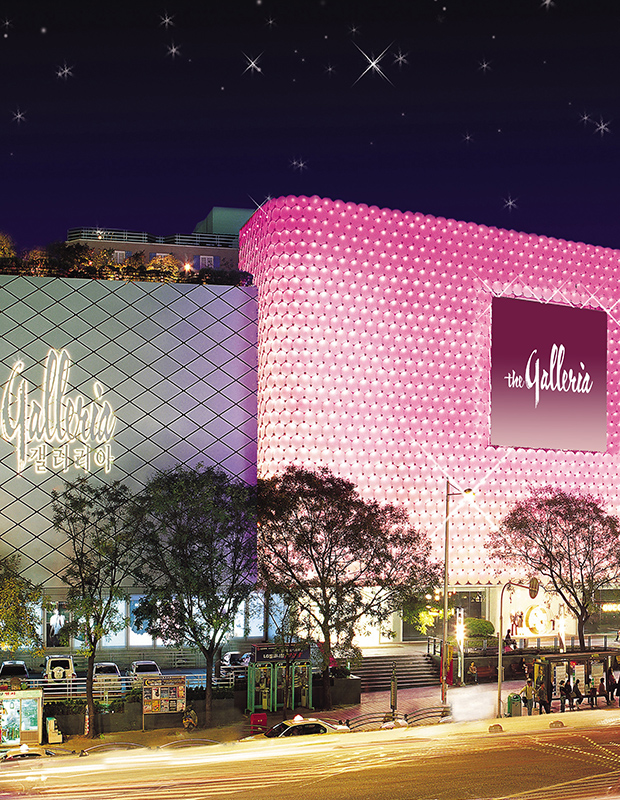 Founded in 1976, Hanwha Solutions Galleria Division has specialized in retail services with a strong focus on department stores. Along with Galleria Luxury Hall, South Korea's first and premier department store, we provide differentiated customer experiences via a network of department stores in local areas. We also operate other retail businesses, including global brand direct sourcing, retail sales of exclusive brands and Food & Beverage operations.

Currently, we have five stores in South Korea in the major cities of Seoul, Suwon (Gwanggyo), Cheonan, Daejeon and Jinju. Together, the Galleria department stores offer an unparalleled suite of upscale shopping experiences. Each carries distinctive brands and observes local fashion trends, while also offering a food culture sure to satisfy every discerning taste. All our stores have improved performance through unique luxury merchandising, unrivaled VIP marketing and premium branding, racking up record-high sales and operating profit in 2021 thanks to continuous efforts.

Our Galleria Luxury Hall in Seoul is South Korea's preeminent department store, featuring the world's leading luxury brands. In 2021, we achieved the world's highest-level sales per square meter, surpassing USD 874.13 million in annual sales. Galleria Gwanggyo, the largest of the five department stores operated by the Galleria Division, represents a new concept in nature-friendly multicultural shopping complexes. Located in the metropolitan city of Daejeon, Galleria Timeworld specializes in luxury fashion brands from around the world and boasts the ultimate in customer convenience in addition to its reputation as the premier luxury shopping destination in the region. We also operate Centercity, an art and cultural center in central Korea, and Galleria Jinju, a premier department store in the western Gyeongnam area.


Our fashion business mainly focuses on retailing exclusive brands and stores. We direct-source from global luxury fashion houses, such as Italy's Stefano Ricci, France's Fauré Le Page, US lifestyle retailer Fred Segal and luxury daily wear brand James Perse. Our collection of select premium brands and our ability to source the most exclusive fashion brands are unmatched in the markets in which we operate. That competitive advantage enables us to keep expanding our footprint. We also operate Korea's high-end fashion boutiques, such as G.STREET 494 and G. STREET 494 HOMME, making us a leading fashion company and consistently the first to introduce the latest international trends in our industry.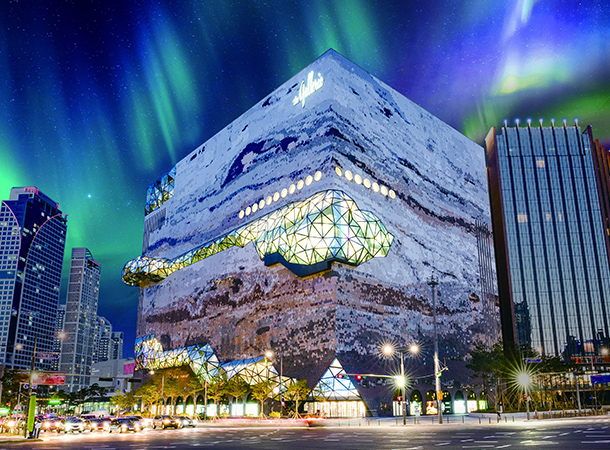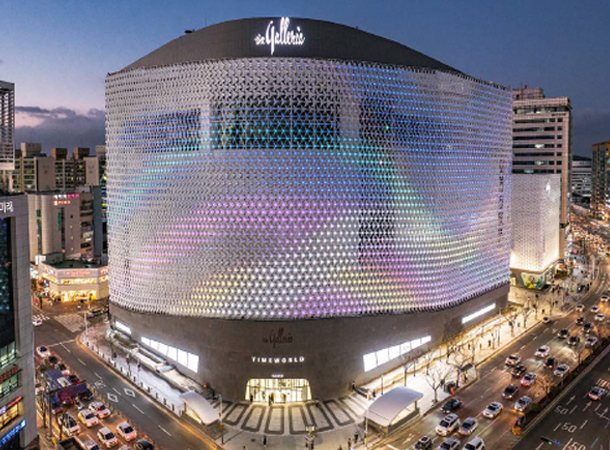 Galleria Division's F&B business continues to increase in brand value by promoting the GOURMET 494 brand. In February 2022, we refreshed Gourmet 494, which operated as a grocerant (grocery + restaurant) with the delicery concept, a combination of deli and grocery, once again pioneering food and beverage trends in the department store industry. In 2020, outside a department store, we launched the premium lifestyle platform Gourmet 494 Hannam in Nine One Hannam, a high-end residential complex, offering food and lifestyle contents carefully selected by Galleria. We are also collaborating with gourmet restaurants to develop a variety of GOURMET 494 private brand products made with carefully curated ingredients. Recognized for high quality, we are loved by our customers.

Galleria Division will continue to strengthen luxury brand merchandising, VIP marketing and premium branding, while actively promoting core competency, digital transformation and original content creation. We are leading the industry trends and providing differentiated customer experiences as the No. 1 premium content producer.
For more information, please visit:
Related Affiliates
Hanwha's businesses span chemicals & materials, aerospace & mechatronics, solar energy, finance,
leisure & lifestyle, and construction. Through the integration of our growing number of affiliate enterprises worldwide, we are harnessing the power of sustainable, quality growth to continually increase the value we bring to our customers.