Products & Services > Affiliates > Hanwha Hotels & Resorts
Hanwha Hotels & Resorts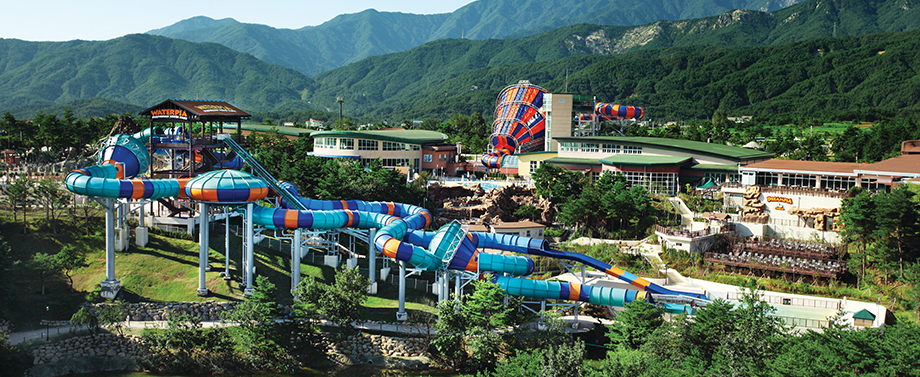 Hanwha Hotels & Resorts began operations in 1979 as the developer of South Korea's first resort condominium project. It joined Hanwha in 1986. With resort, hotel, and food service businesses, we are rapidly becoming South Korea's premier leisure and food service provider.
Our Resorts Division owns South Korea's largest condominium chain including the Ocean Palace Golf Club & Resort in Nagasaki, Japan, which boasts over 4,800 guest rooms across 12 properties. In Japan and South Korea, we own and operate premier golf courses totaling 126 holes. Our partners include Resort Condominiums International (RCI), a worldwide membership network; Private Label, which provides benefits for hotels and resorts in Southeast Asia; and the Golden Horse Hotel and Mines Wellness Hotel in Malaysia.
We also operate Seorak Waterpia, Pororo Aqua Village in Gyeongju, Jeju Therapy Center, Royal Saddle Equestrian Society, and Jade Garden in Chuncheon—all renowned attractions and the envy of other companies in the industry. In addition, we operate Square on the Han River, which offers high-quality services and attractions, including Art and an elaborate aquarium.
We've applied our expertise and technologies developed from the Sea World, the first aquarium in South Korea. We built the breathtaking Aquarium Belt, South Korea's largest network of aquariums across four cities: Jeju, Yeosu, Ilsan, and Seoul. And in partnership with Geoje city government, we are creating a new tourist destination, Hanwha Resort Geoje Belvedere. The marine resort, with 470 rooms and a private marina, is expected to be completed in 2018.
Our Hotel Division has developed THE PLAZA into a world-class 410-room luxury boutique hotel. Located in the heart of Seoul, THE PLAZA offers impeccable service and experience accented by its unique interior design. In 2016, the hotel became the first in South Korea to join the Autograph Collection, a luxury portfolio owned by Marriott International. Our exceptional customer service and upscale accommodations have been recognized by the hotel industry. THE PLAZA was selected as one of the Top 25 Hotels for Luxury and Best Service by the 2017 TripAdvisor Travelers' Choice Awards. It also ranked No. 3 among Best Luxury Hotels in South Korea by Global Traveler, a worldwide business travel magazine. The International Hotel Awards selected THE PLAZA as its 2017 Best Large Hotel and Best City Hotel. Connoisseurs can experience THE PLAZA's seven outstanding cuisines in the landmark Building, along with a panoramic view of Seoul. Food is prepared with fresh seasonal ingredients by top award-winning chefs.
Hanwha Hotel & Resorts' Food Culture Division provides comprehensive services, including food service contracts, dining business services, and food material supplies. The Food Culture Division uses a unique operations system and has more than 30 years of service experience in catering and professional services. Our Food Culture Division also runs concept restaurants, including the Chinese Bistro T-won and the Oreno, which features both French and Italian cuisines. Our dining business unit features commissioned services in multiuse complex facilities, as well as an elegant wedding and banquet services. And with a food analysis lab certified by the Food Sanitary Inspection Institution, a rigorous sanitation management system, and a state-of-theart distribution system, we are an industry leader in food material supply.
For more information, please visit:
Related Affiliates
Hanwha's businesses span chemicals & materials, aerospace & mechatronics, solar energy, finance,
leisure & lifestyle, and construction. Through the integration of our growing number of affiliate enterprises worldwide, we are harnessing the power of sustainable, quality growth to continually increase the value we bring to our customers.