Hanwha Hotels & Resorts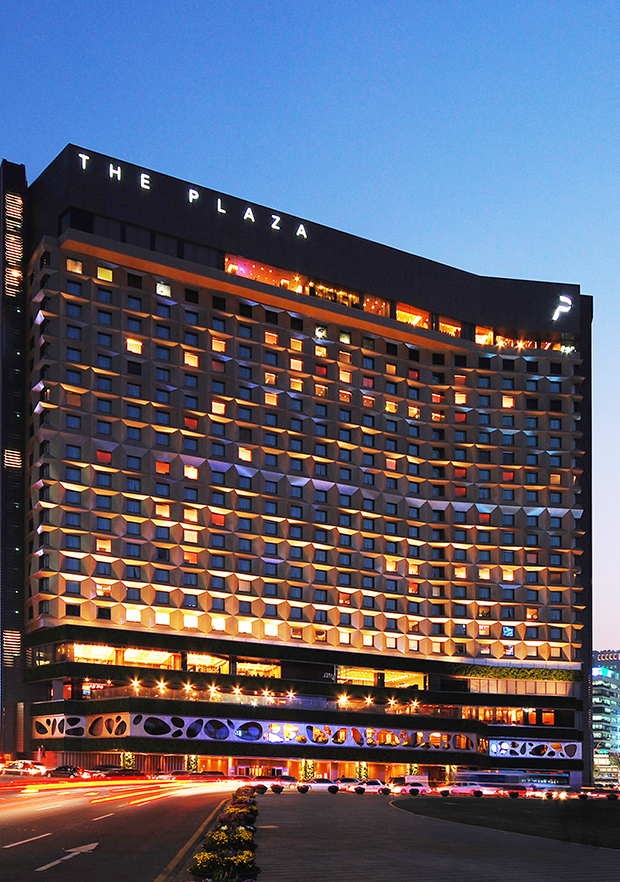 Hanwha Hotels & Resorts began operations in 1979 as the developer of South Korea's first resort condominium project. Since then, we have grown into the nation's premier leisure and service provider. Today, we are focusing business on the two pillars of hospitality and estate services, along with subsidiaries Aqua Planet, an aquarium business operator, The Tastable, a food and beverage service provider and Hanwha Next, an equestrian business operator.

Our Hospitality Division owns South Korea's largest condominium brands, including 11 resorts with 4,702 rooms as well as four hotels and three golf courses. We continually remodel resorts to strengthen our competitiveness. Geoje Belvedere, our resort launched in 2018 in Geoje, with a total of 470 rooms, is loved as South Korea's classic luxury marine resort complex.

THE PLAZA is a world-class luxury boutique hotel with 408 rooms, six restaurants and bars, nine convention halls, fitness center and spa. In 2020, we launched the premium resort hotel Yeosu BELLE MER, followed by Yangyang Breathe By MATIÈ in 2021. Yangyang Breathe By MATIÈ, in particular, is the first hotel in South Korea to combine the concept of surfing and healing. In July 2022, we launched a new lifestyle resort, MATIÈ Osiria in the Busan Osiria complex, which offers a unique sensibility. Featuring a new kind of relaxation and service in collaboration with local brands, and using digital transformational technology, we expect to launch ten or more MATIÈ franchised properties around the nation by 2030.

In addition, we own and operate three premier golf courses in Seorak, Yongin and Jeju, totaling 63 golf holes. Each course boasts high-end facilities, services and unique characteristics in harmony with the natural environment, the mountains and the sea. We also operate Xystum flower shops, with the largest number of florists in the nation, along with theme parks such as Seorak Waterpia and Pororo Aqua Village, which attract family visitors.
In the hospitality business, we will expand our contract management service for golf courses and hotels by building on our deep capabilities and experience. We will continue to develop a complex for the leisure lifestyle, launch a new hotel brand and promote new businesses using digital platforms such as Metaverse.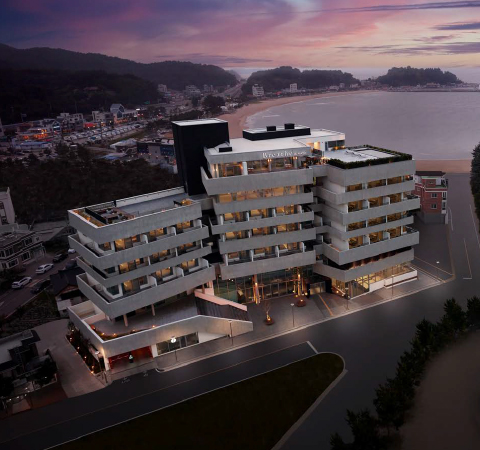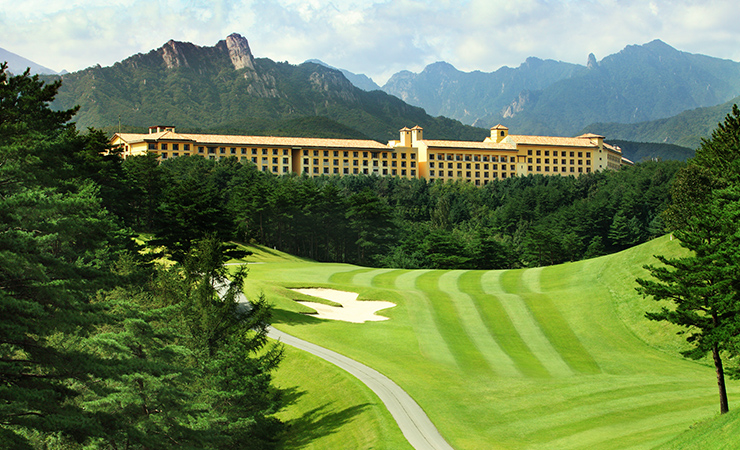 Our Estate Division has become one of the top 5 real estate asset management companies in South Korea by providing comprehensive real estate services. We offer real estate consulting, asset and facility operation management, construction, security solutions and energy-efficient projects designed to increase the value of client assets.

With efficient and stable operation and by managing 110 buildings around the nation, we are increasing the value of buildings and facilities, including office buildings, data centers, logistics warehouses, complex facilities, research centers and factories. Using our expertise in market trend prediction, analysis and strategies, we provide professional real estate consulting services for leasing, purchases and sales and investments. We are enhancing our competitiveness in other services that increase the value of real estate, such as interior design, new construction/extensions and energy improvement.

Recently, we developed digital real estate management solutions for more specialized and advanced services. We also launched a new real estate brand, Allside, to provide more systematic real estate service. At the same time, we are diversifying our business areas by actively participating in development projects, such as multifunctional complexes in Seoul Station, Daejeon Station and Jamsil, and in indirect investment markets, such as real estate funds and REITs.

To realize the goal of becoming "South Korea's leading real estate service company to create property innovation and value," we will continue to grow steadily by focusing on high value businesses, such as real estate asset management, consulting and indirect investment.
For more information, please visit:
Related Affiliates
Hanwha's businesses span aerospace, ocean & mechatronics, materials, green energy, finance, retail & services. Through the integration of our growing number of affiliate enterprises worldwide, we are harnessing the power of sustainable, quality growth to continually increase the value we bring to our customers.