Products & Services > Affiliates > Hanwha Life
Hanwha Life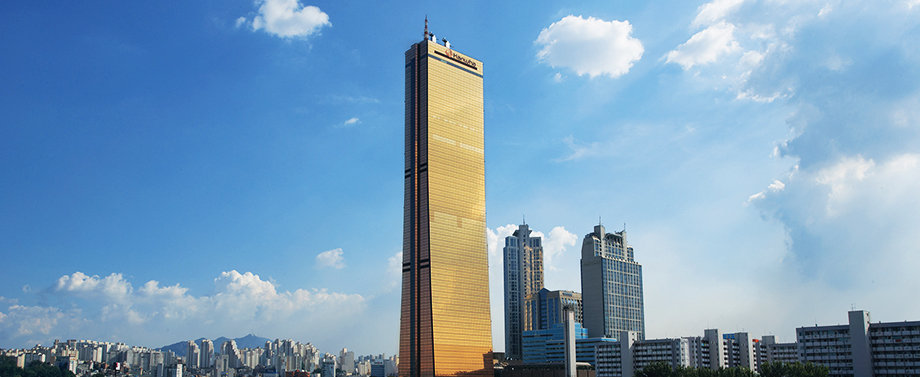 Hanwha Life outperforms in asset quality stability, sales, and product development. And we're moving forward, digitizing our advanced capabilities so we can lead in the financial markets of the future worldwide.
Established in 1946, Hanwha Life is not only a leading life insurance company but also it is the first and oldest in South Korea. Early on, we played a critical role in developing the industry and the country's economic growth. In 2020, while expanding, we made sure to remain structurally sound, reporting total assets of USD 117 billion. At the end of 2020, we achieved a 238.7 percent risk-based capital (RBC) ratio, demonstrating the soundness of our asset quality. Our strong ratings from domestic and international agencies attest to our creditworthiness. We have received sterling AAA credit ratings from South Korea's top rating agencies for the past thirteen years.
Hanwha Life is committed to adding innovative products and services that meet a wide range of customer needs. By upgrading our customer, product, and channel (CPC) strategy, we provide customized products and services that solidify our LIFEPLUS brand.
We also innovate our offerings that are aligned to customer life stages. Using Big Data to analyze customer needs, behavior, and interests, we systematically apply this knowledge to better satisfy customers. To this end, we've trained our call center customer service professionals to deliver exceptional care.
Our efforts have been rewarded with the Grand Prize—the Korea Service Award from the Korea Standards Association in the life insurance sector for eight consecutive years through 2017. We were also inducted into the Hall of Fame. The Quality Index survey, managed by Korea Management Asset Consulting, gave us top ranking for ten straight years for customer service and eight years for our call centers. Since our first certification in 2007, the Korea Fair Trade Commission has awarded Hanwha Life with seven consecutive Certifications for Excellence in Consumer-Centered Management (CCM), which led us to be inducted into its CCM Hall of Fame in 2019.
To increase sales and profitability, we are focusing on value-based sales, improving product features, and expanding protection-type and variable insurance sales. We are also diversifying our investment assets and applying risk management to aggressively and preemptively respond to changes in the financial market. In 2019, we continue to sharpen our competitiveness in the market by using multi-channels to provide differentiated products and services and by enhancing communications across headquarters, sales reps, and customers. However, in anticipation of market changes, we're upgrading our digital capabilities, product development, digital technology, and our governance-oriented data support.
We're committed to helping our subsidiaries all over the world in their respective local markets. We provide all the necessary support to ensure that our subsidiaries can improve their competitiveness and win in their markets. One example is our Vietnam subsidiary where we executed an effective localization strategy and a strengthened sales network nationwide. As a result, our Vietnam subsidiary became a success story, achieving profitability—a first for a South Korean insurer in Vietnam. In China, our subsidiary Sino-Korea Life Insurance has a newly appointed local CEO and seeking a more thorough localization and digital-based growth. In Indonesia, our subsidiary is building a balanced profit structure that is adding value to its growth and allowing it to increase its market share. Moving forward, we are setting the foundation that will enable us to be established as a comprehensive financial solutions provider across major Asian hubs. From here, we will promote digital financial products and at the same time, pursue future growth engines.
In 2021, Hanwha Life continues to secure profitable structures that support value-based sales and primary profit expansion. We plan to expand our global business and secure growth engines in Fintech and Big Data. We push for innovation and, with each success, we're inspired to drive forward as a world-class life insurance company.
For more information, please visit: