Products & Services > Affiliates > Hanwha Life
Hanwha Life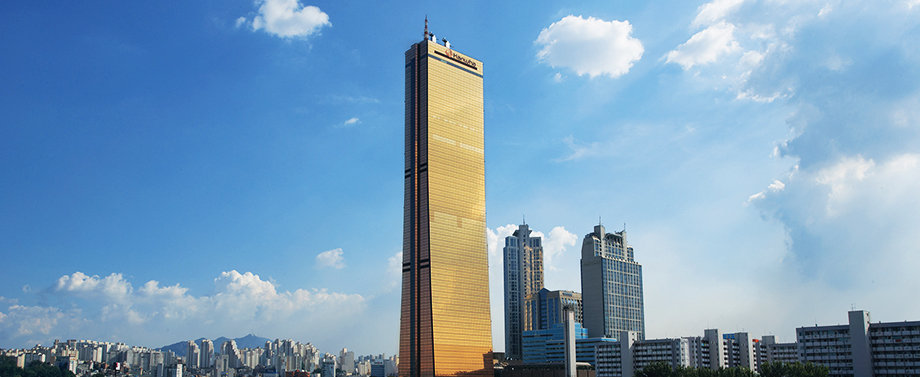 Established in 1946, Hanwha Life is a leading life insurance company that is both the first and the oldest in South Korea. Early on, we played a critical role in developing the insurance industry and the country's economic growth.
In 2017, we expanded but made sure to stay structurally sound. We reported total assets of USD 102.96 billion. At the end of 2017, we achieved a 206.4 percent risk-based capital (RBC) ratio, demonstrating the soundness of our asset quality. Our strong credit ratings from both domestic agencies and abroad attest to our creditworthiness. We have received sterling AAA credit ratings from South Korea's top rating agencies for the past eleven years. From abroad, we received global credit ratings of A1 from Moody's and A+ from Pitch international credit rating agencies.
Hanwha Life leads the industry with innovative products and we're committed to adding new services that meet a wide range of customer needs, including retirement and health insurance. Since we introduced our exclusive license system —the insurance industry's equivalent of a patent —we have gained 15 exclusive sales rights for our original insurance policies, an industry high.
We also innovate to improve our interactions with our customers and their overall experiences before, during, and after the purchase of our products and services. It begins with customer-centric marketing and selling with the customers in mind —by aligning our offerings to their life stages. Using Big Data to capture and analyze customer needs, behaviors, interests, and patterns, we've learned and systematically applied this knowledge to better customize and satisfy our customers. And to this end, we've improved call centers, training our customer service professionals to be readily available and deliver better customer care.
Certificates and awards from government organizations and customer satisfaction survey firms have recognized these efforts. We won the Grand Prize at the Korea Service Awards from the Korea Standards Association in the life insurance sector for eight consecutive years through 2017. We were also inducted into the Hall of Fame. Quality Index survey, managed by Korea Management Asset Consulting, ranked us at the top for eight straight years for customer service and seven for our call centers. Since our first certification in 2007, the Korea Fair Trade Commission has awarded Hanwha Life with six consecutive Certifications for Excellence in ConsumerCentered Management (CCM) and our tenth anniversary certificate of merit.
To increase sales and profitability, we are focusing on value-based sales, improving product features, and expanding protectiontype and variable insurance sales. We are also diversifying investment assets and risk management to aggressively and preemptively respond to changes in the financial market. One such investment is in building a foundation to lead in Fintech, in the future. We are participating in the Internet-only K-Bank and launching Dream Plus 63 Gangnam branch, the largest Fintech nurturing center in South Korea.
In the international market, we lead the industry. Our Vietnam subsidiary was founded in 2008, the first of its kind by a company from South Korea. With an effective localization strategy and a strong nationwide sales network, we turned a profit in 2016, a first for a South Korean insurer. Our Chinese subsidiary, Sino-Korea Life Insurance, entered new markets in Shanghai and Jiangsu Province, quickly rising to become the largest foreigninvested insurance company in Zhejiang Province.
In Indonesia, our subsidiary is working to build a balanced profit structure with a long-term perspective based on a value-focused strategy. In executing our strategy in the second phase, we expect to increase our global market share in Asian countries like Cambodia and Myanmar.
In 2018, Hanwha Life continues to secure profitable structures that support value-based sales and advanced asset management. We plan to expand our global business and secure growth engines in Fintech and Big Data. We push for innovation and with each success, we're inspired to continue the drive and to operate as a world-class life insurance company.
For more information, please visit: