People at Hanwha

Kirsty van den Bulk
Hanwha Techwin EuropeDistribution Sales Unit
From distribution to system integrators,
from installers to end users,
we are proud to be part of
the Hanwha Techwin family
Five years ago, Kirsty van den Bulk felt that she needed a break from her previous job and decided to join Hanwha Techwin Europe to take on a fresh new challenge. The opportunity to learn and grow in a new industry proved to be very compelling for Kirsty. Hanwha Techwin is a leading manufacturer of security cameras and surveillance products, delivering total security solutions.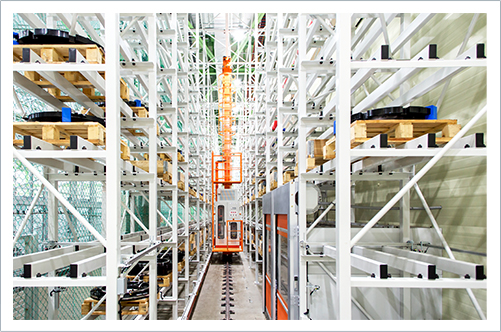 Fast forward to the current day, Kirsty feels that she is right at home with her fellow Hanwha Family around the world. A working mother with a two and a half year old daughter, Kirsty is the Distribution Sales Manager at Hanwha Techwin Europe, responsible for channel marketing of the company's broad suite of total security solutions. Her daily tasks include working with the internal sales team and a network of distributors, ensuring that they have the right tools and communications to market and sell Hanwha Techwin products to end users.
Hanwha Techwin is still a growing brand in the UK, thus she is determined to help her team to continue to build trust and confidence with customers. This sometimes require a lot of out-of-the-box thinking, a trait abundant in Kirsty and highly appreciated by her fellow colleagues in the office. She is also especially eager to win over customers and anyone in general by sharing Hanwha Techwin's history and evolution over the years – something she feels that is not shared often enough.

Despite her hectic daily schedule, she finds the time to unwind by performing at her local community theater, even directing some of the plays herself. Of course, she makes sure that she gets copious amount of cuddle time with her daughter and very supportive husband to ease some of the stress from work.
Working in Hanwha Techwin Europe, being part of the team building a fledging business, has instilled a lot of pride and loyalty in Kirsty. She subscribes to the same values in her life, but she is also a believer in the British phrase that sometimes, pride cometh before a fall. Nevertheless, she is extremely proud to be part of the Hanwha Family and appreciate the support that she gets from her colleagues. She hopes that she can continue to contribute to the success of Hanwha.
More stories on people at

Hanwha