Creating a More Prosperous Future
Hanwha Chemical Produces World Class Products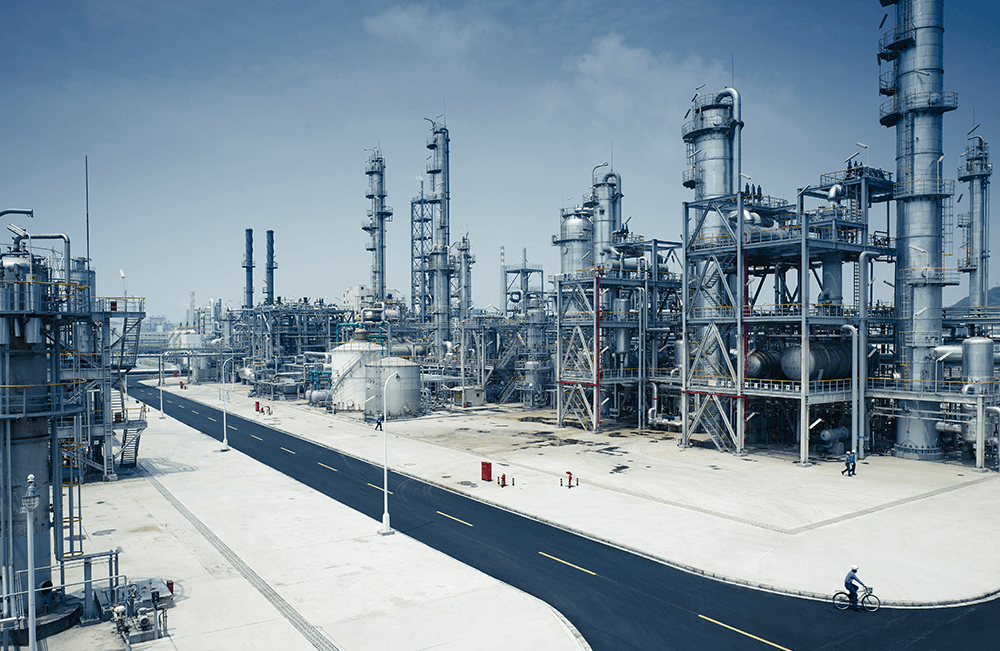 Since the founding of Hanwha Chemical in 1965, the company has paved the way for Korea's chemical industry by becoming the first to market and now by becoming the best in class for various fields of petrochemistry including PVC, PE and CA.
With a competitive advantage in the petrochemistry industry, Hanwha Chemical has expanded its business into other industries such as solar energy and nanotechnology to become positioned as a company with technologies for the future.
The products produced by Hanwha Chemical are recognized worldwide. Hanwha is focused on the future and is determined to become a company that creates a sustainable world not only through its expertise in the petrochemical field, but also through its highly practical, highly advanced technologies aimed at improving the quality of our lives.
Hanwha Chemical is taking the lead to foster a clean and green environment for generations to come by seeking ways to reduce greenhouse gas emissions and developing eco-friendly products. In 2013, Hanwha Chemical received the first Carbon Trust Standard (CTS), an international carbon energy management assessment system, within the domestic chemical industry.
Further, in the same year, the company was inducted into the Dow Jones Sustainability Index for Asia-Pacific and Korea. This comes after becoming selected as one of the "100 Best Companies to Work for in Korea" for two consecutive years in 2012 and 2013. It seems obvious that Hanwha Chemical is making strides to become a global leader in the world of chemical.
Have a look at the wide range of world class product offerings from Hanwha Chemical.

1. Polyolefin (PO)
Hanwha's PE products have been honored as World-Class Products
- EVA for Thermal Lamination Film, EVA for Photovoltaic Cells, and Insulation Compound for Power Cables.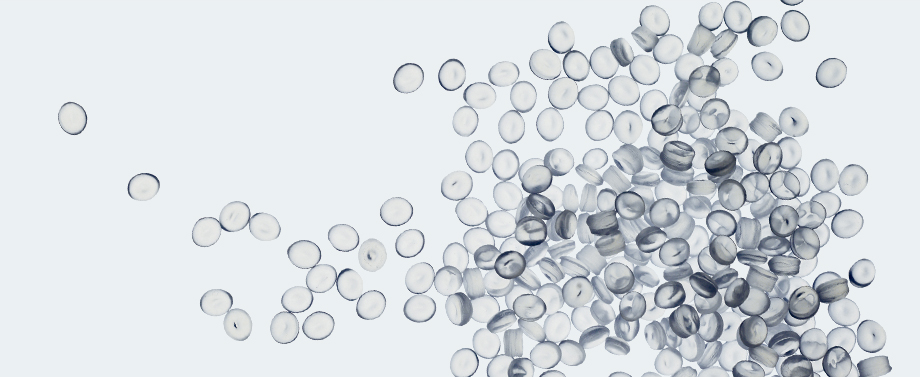 Polyethylene (PE) is the most common form of plastic, used in a variety of everyday objects, such as plastic bottles and shopping bags.
Since becoming the first domestic company to produce LDPE (low-density polyethylene) in Korea in 1973, Hanwha Chemical contributed to the development of the plastic industry through its differentiated products and stable supply. With its accumulation of technology, Hanwha Chemical is making advancements in the petrochemical industry by developing a number of specialized products such as high voltage insulation compounds, Wire & Cable Compounds, and multipurpose EVA (eg. shoe soles and solar panels).

Key Highlights
• Asia's leading PE manufacturer
• First to produce LLDPE and Wire & Cables in Korea (1985)
• First to produce EVA in Korea (1986)
• Produce high voltage Insulating Compounds and multi-purpose EVA
• The Ministry of Trade, Industry & Energy honors three Hanwha products as 'World-Class Products'
- EVA for Thermal Lamination Film, EVA for Photovoltaic Cells, and Insulation Compound
for Power Cables.
• Global Business Portfolio (Saudi Arabia)
- IPC (International Polymers Company): Produces 200 thousand tons of EVA/LDPE yearly
- GACI (Gulf Advanced Cable Insulation Company): Produces Wires & Cables
(XLPE/Semiconductive Materials)
2. Polyvinyl Chloride (PVC) & Chlor-Alkali (CA)
Hanwha is ranked number one in Korea and number three in Asia for producing superior-grade Chlor
-Alkali products. Further, Hanwha is the only company in Korea to have achieved complete vertical integration in the PVC Business.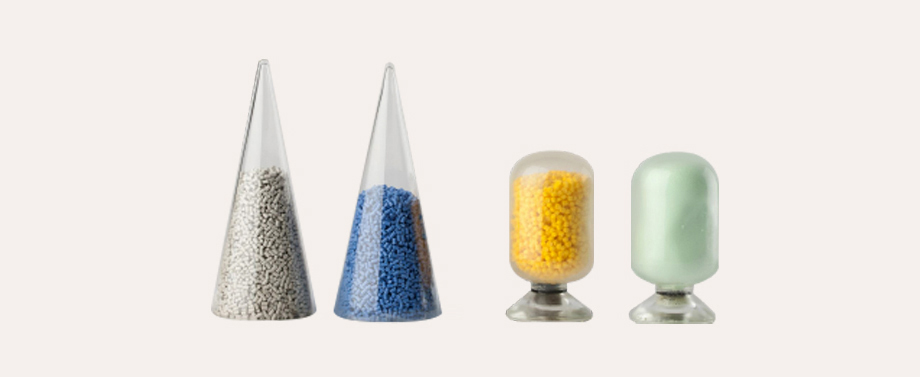 Polyvinyl Chloride (PVC) is a common form of plastic, used in a variety of household items with applications ranging from containers, packaging films, and toys. It is also used in the construction sector as pipes and window frames.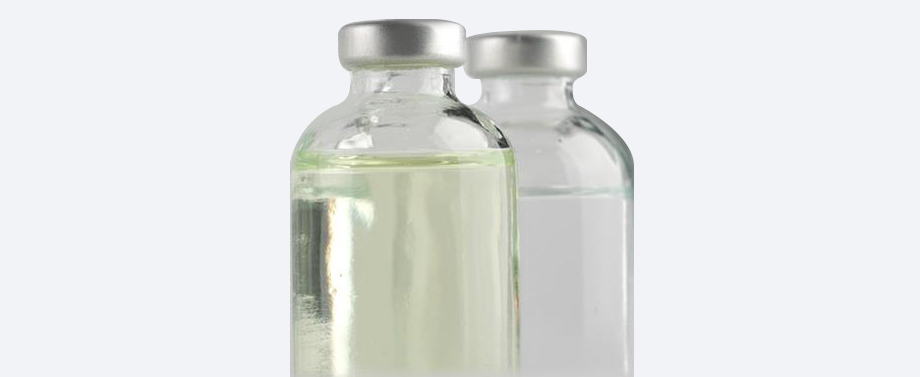 Chlor-Alkali (CA) applications encompass a diverse set of industries such as paper, textiles, metals, and electricity. Caustic soda and chlorine of CA are widely used in the sterilization of water and sewage, and are used as the basic raw materials for various industries.
Since becoming the first domestic company to successfully produce PVC in Korea in 1966, Hanwha Chemical has achieved a full vertical integration of its business structure starting with the inception of product ideas to the provisions of the final products.
Now, Hanwha Chemical is a leading company in the field and is the number one producer of CA in Korea. Hanwha has its sights on becoming a top global producer.

Key Highlights
• PVC is produced for the first time in Korea by a domestic company (1966)
• Hanwha becomes the only company in Korea to achieve complete vertical integration
in the PVC business
• Operates a PVC plant utilizing proprietary technology with a 40 kiloton capacity (2012)
• Recognized in Korea for the largest Chlor-Alkali production capacity
• One trillion KRW in Chlor-Alkali sales (2011)
3. Solar Energy
Hanwha is the largest photovoltaic manufacturer with a cell production capacity of 5.2 GW and a fully vertically integrated photovoltaic business.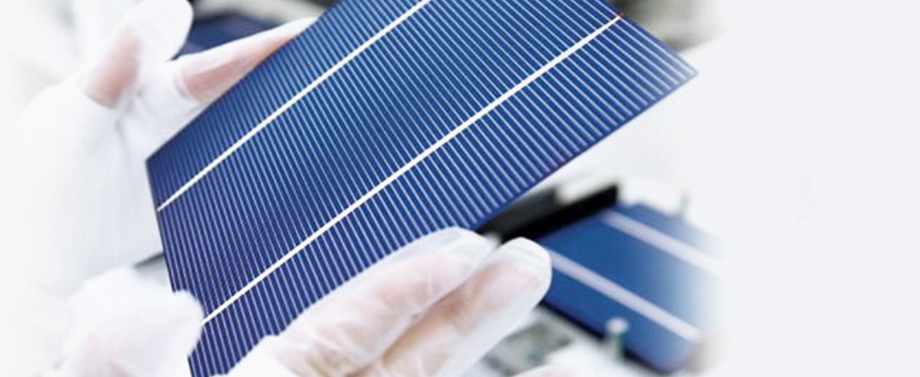 Photovoltaics is a next generation green business that converts solar energy into electricity and supplies it to customers. Hanwha is able to offer customers a full suite of solar energy solutions ranging from the R&D to manufacturing to installation.
To become a top global player, Hanwha Chemical acquired Chinese producer Hanwha SolarOne and Germany-based Hanwha Q CELLS, both of which are top global solar energy companies. Through these acquisitions, Hanwha Chemical developed a fully vertically integrated photovoltaic business to produce the polysilicon modules in-house, the core material of any solar energy equipment. A 10,000 ton capacity polysilicon factory located in Yeosu Industrial Complex has commenced production from the first quarter of 2014.
Key Highlights
• Application of TCS (HC)-Siemens technology, the latest production technology available in the market
• Abundant operational experiences in Chlorine compound process and skilled manpower to achieve operational excellence
• Easier access to raw materials from neighboring Hanwha Resources such as HCC's Petrochemical Plant and Hanwha Energy located within Yeosu Industrial Complex
- Reduced logistics and operation cost
Hanwha Solar Value Chain
Not only is Hanwha merging with leading solar companies, building new production facilities, and actively investing, but sights are set on expanding global markets through Hanwha's expansive network.
- Improved operation stability and cost competitiveness through full vertical integration covering all systems throughout the polysilicon cell module.
- Established a global R&D network including Korea, China, Southeast Asia, and Germany.

4. Nanotechnology
Hanwha Chemical's Carbon Nanotube (CNT) is rated as a world's best due to its stability in performance and has a high dispersibility for high efficient electrical and thermal property.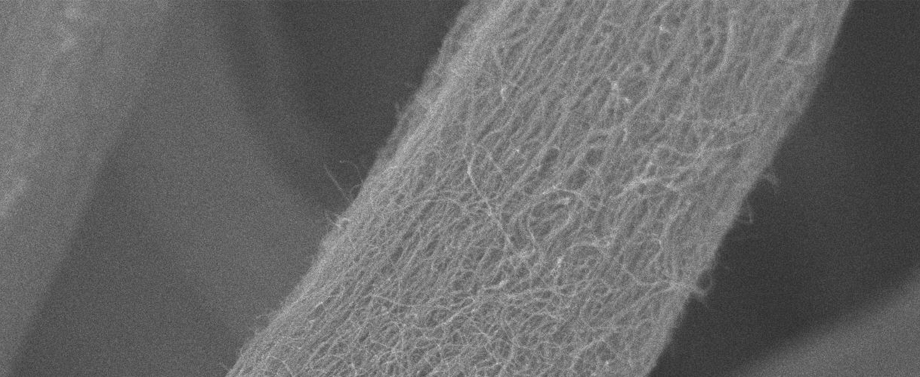 Nanotechnology is science, manufacture, and technology fabricated at the nanoscale. It can open up new possibilities by combining with existing technologies in many fields including mechanics, thermals and electronics.
Hanwha owns proprietary mass production and surface treatment technology for CNT, which has been called a "dream material" due to its extraordinary electrical, thermal, and mechanical properties.
With these in mind, Hanwha will continue to expand the nanotechnology business.
Key Highlights
• The only company in the world possessing the technology to produce various grades of MWCNT that can help realize the optimum composition for various applications
• Invested in XG Sciences, an American carbon nanomaterial research company (Based on 2013 investment period)
• A MWCNT production factory with an output capacity of 50 MT has been built in 2014
• Hanwha Chemical's CNT rated world's best for its stability performance and has a high dispersibility for high efficient electrical and thermal property
Sunshine of the Life
Hanwha Chemical is advancing as a company to provide future technologies. Hanwha Chemical has continually displayed leadership not only in the petrochemical business by bringing ever more convenience to life, but also to relatively new business like solar energy and nanotechnology based on future-oriented technologies.
Hanwha Chemical will press forward to become a company that provides technology for life.
Contact Us
Thank you for your interest in Hanwha.
Please contact us for your inquiries.
Email Us
Information Message
Please enter your email address.
Information Message
Please enter a correct email address.
Information Message
Thank you for your newsletter subscription.
Your email account has been successfully registered.