Chairman's Congratulatory Remarks on the 63rd Anniversary of the Founding of Hanwha Group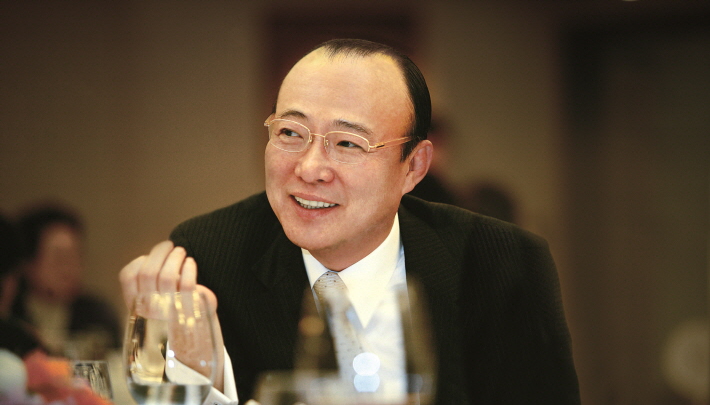 Fellow members of the Hanwha family!
Today marks the 63rd anniversary of the founding of Hanwha Group.
I would like to express my sincere appreciation to our employees in Korea and abroad who have guided the growth of our company through singular dedication and love for Hanwha. I would like to express my respect to the founder of our company as well as our predecessors whose efforts formed the foundations of our company and laid the cornerstone of Korea's industrial development. Just a few days ago, we wowed millions of people by successfully holding the Seoul International Fireworks Festival. I find it a great source of pride that the business which was the core of our company's founding can continue to bring such joy and satisfaction to the members of our community. These efforts also reflect our founding philosophy of '事業報國 (pronunciation: sah-up-bo-gook),' which means 'contributing to the nation and society through business.'
This year marks an important milestone for our Group. We have stabilized our company by leaving behind years of stagnation and difficulties and established the foundations for a powerful leap into the future. I am certain that this year's birthday celebration is especially meaningful for the newest members of our family in the defense and petrochemical businesses. Just as this moment marks an important turning point for the history of our Group, so should it mark the starting point of your own individual growth and development.
When I was given the opportunity to head Hanwha Group in 1981, I vowed to make a workplace where people can find fulfillment through dedication; that commitment remains the same, 34 years later. Everyone who shares the bond created by becoming a part of our organization must be able to live happier and more fulfilling lives by being a part of the Hanwha family. I hope that we can work together to make our Group grow by committing to positive change. We must be like the needle and thread to one another, learning from each other and lending a helping hand when needed. I would like to express my sincere welcome to those who are joining us for this important endeavor.
The history of Hanwha has always been defined by a constant search for future growth engines that can drive change and growth. We continued to innovate to address one challenge after another, first working to rebuild our national key industries after the Korean War and later expanding to the finance and service industries when new needs and opportunities arose. We must continue to strive towards even bigger goals and create a sustainable future for all of us. Our unyielding journey to make Hanwha "the First and the Best" will give us the strength to continue to expand and growth as we look to the 100th anniversary of our foundation, and beyond.

We must continue to rekindle the "Be First" spirit that has been central
to our philosophy since the founding of our company.
True reform begins within our individual selves. The passion and sense of mission of our founders must be the most basic virtues we should adopt as we forge through these turbulent times. The "Be First" philosophy is the spirit of the pioneers of our organization that has blazed new paths by creating something from nothing. The powerful force of will that made the impossible possible by worrying not of failure but of how to create the best solution is the essence of the "Be First" spirit.
Everything must be taken to the highest level, from our own mindsets to the way we work, our process and our systems. We must create a company where strict standards and principles govern all of our activities, from quality and safety management in the field to all of our business processes. We must create a global-level management system where all of our business divisions can move as one efficient body in the same direction.
We must expand our "Best Businesses" that can aid us in our qualitative growth.
In the face of persistent low-growth in our business environment, we responded by strengthening our core capabilities. Our defense and petrochemical arms, the main pillars of our Group for the past half-century, have today become Korea's leading companies. Our solar power business is quickly developing its unlimited future potential by strengthening its core. We recently beat out powerful competition to win the rights to a new duty-free store in Seoul. Hanwha Life is on the verge of reaching KRW 100 trillion (USD 85 billion) in assets, a historical milestone.
Each company must take its competitive capabilities to the highest level in their respective industries to become the best in both Korea and abroad. It is not enough to reach visible targets such as being the first in sales; we must also strive to make our own, unique customer value. We must set the bar high and continue to innovate to universally inspire the trust that Hanwha's products, services and technologies are the best.
We must continue to develop Hanwha's unique "Culture of the Best".
For the past 63 years, we have created a strong company through openness and convergence while building the foundations of our success through numerous mergers and acquisitions. It was our sense of unity that allowed us to remain steadfast even in times of difficulty and crisis. We have built "One Hanwha" through this commitment and dedication to each other, to our teams, and to our company. Our priority should always be the greater good and the establishment of trust rather than individual profit or quick success. This is the "Going Further Together" philosophy of trust and loyalty that we have adhered to for the past 63 years and that we will continue to uphold.
Fellow members of the Hanwha family!
Every miracle in life begins with change. True change begins inside, in our hearts. Let us look towards the same goal, achieve creative growth and synergy and continue to reinvent ourselves as the proud and unwavering market and industry leaders. Our precious history must instill pride in people's hearts for what we have achieved. This must be the unchanging duty and promise for every member of the Hanwha family striving to become the first and the best.




October 12, 2015
Hanwha Group Chairman Seung Youn Kim