Hanwha Corporation to Build Logistics Automation Facility for Nexen Tire's Czech Factory
Automation system to be implemented for $79.26 million to improve productivity
and efficiency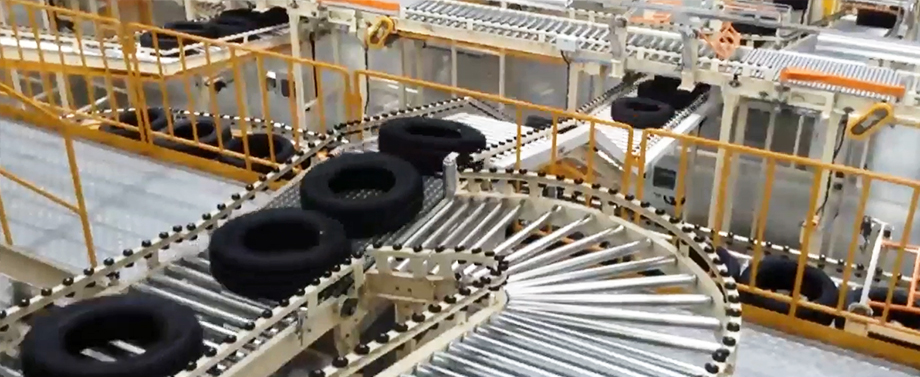 Hanwha Corporation recently closed a deal on a $79.26 million project to build a logistics automation system and facility for Nexen Tire in the Czech Republic.
A major Nexen Tire Czech plant is being built in Zatec, 70km northwest of Prague, the capital of the Czech Republic. The plant will serve as Nexen's tire production base in Europe as the location lends itself to easy access to key markets in Europe including the UK, France, and Germany.
Hanwha Corporation will provide an end-to-end engineering service for the plant that will deliver an automated logistics system for the entire manufacturing process including detailed design, process flow, and construction of the facilities. The facilities to be built will include an automated warehouse system, unmanned autonomous transport vehicles, ceiling conveyors, robot automation equipment, and roller conveyors. By automating the entire logistics process of the tire plant, the productivity and efficiency is expected to dramatically increase.
In 2011, Hanwha forged its first business relationship with Nexen Tire after completing a similar logistics automation system for all manufacturing processes at Nexen Tire's Changnyeong factory. Back then, Hanwha Corporation has been able to leverage its technology and expertise in logistics automation to provide comprehensive facilities construction services that included not only design and construction but also post-construction management. Hanwha and Nexen are looking to repeat their success.
"We will build our most efficient logistics system with the highest efficiency by modeling it after the successful logistics automation project at Nexen Tire's Changnyeong plant. We'll also apply our deep and diverse experiences in both local and international constructions," said Yeon-chul Kim, CEO of Hanwha Corporation. "Our top priority is to build a smart factory that can maximize productivity through the application of advanced equipment manufacturing capabilities and automated unmanned facilities technology."
Hanwha Corporation
Hanwha Corporation, the parent company of the Hanwha Group, is a global manufacturing company that has directly contributed to the growth of South Korea's economy. There are 3 divisions under the Hanwha Corporation: Global, Defense, and Machinery. Hanwha Corporation was founded in 1952 as Korea Explosives Company, quickly becoming the leader in the explosives industry of South Korea. It has since grown into a global manufacturing company operating in three business areas—explosives and chemical, defense, and machinery.

In 1959, Hanwha was the first domestic manufacturer of dynamite in South Korea. After having successfully developed safer, high-quality industrial explosives and fire process products, we have been able to supply the South Korean government with the crucial means to rebuild its cities and infrastructure.

For more information, visit: www.hanwhacorp.co.kr/eng
Hanwha Group
Founded in 1952, Hanwha has grown quickly by anticipating and responding to changing business environments with a balanced business portfolio that includes energy & materials, aerospace, finance and retail & services. Our expertise and synergy in key areas have catapulted us into the seventh-largest business in South Korea and a Fortune Global 500 company. Hanwha continues to grow rapidly as we strive to pursue global leadership in all of our businesses. We are building a robust foundation for sustainable development and a brighter future for everyone.

For more information, visit: www.hanwha.com
Contact Us
Thank you for your interest in Hanwha.
Please contact us for your inquiries.
Email Us
Information Message
Please enter your email address.
Information Message
Please enter a correct email address.
Success
Keep an eye on your inbox for the latest stories from Hanwha.
Information Message
Your subscription request has already been processed. Thank you.