Hanwha Techwin premieres new retail and video solutions in the U.S. and Middle East
Participated in NRF 2022, a global retail show, in New York City and Dubai's Intersec 2022,
a security and safety event
Introduced video solutions with cutting-edge artificial intelligence (AI) technology
Designed industry-specific solutions suitable for targeting international markets
[March 8, 2022] Hanwha Techwin, a global video solutions provider, showcased a broad selection of video systems utilizing closed-circuit cameras overseas at international trade shows.
The company participated in both NRF 2022, a global retail show held in New York City, and Intersec 2022, a security and safety event held in Dubai, from January 16th to 18th.
When several other companies have pressed pause on international promotions, Hanwha Techwin is amplifying its international presence through global event attendance.
At NRF 2022, Hanwha Techwin debuted its novel cashier-less retail payment solution, the Quick Check Out (QCO). Building on 30 years of rich experience in optical technology, the latest offering from Hanwha Techwin signals the company's desire to expand into a new sector.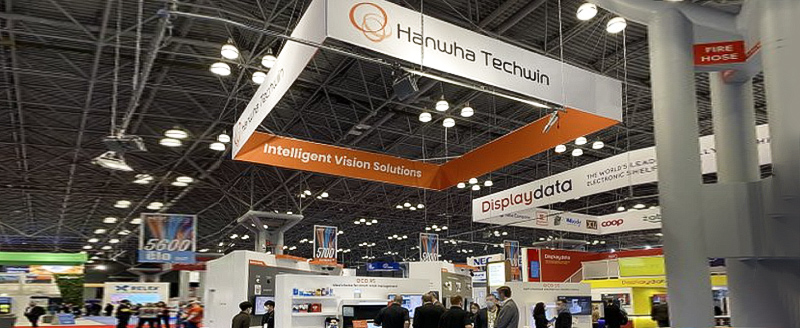 The QCO improves check-out efficiency, simplifying the process by automatically reading out the barcode of products placed on the conveyor belt. Hanwha Techwin developed large and small models to fit all shapes and sizes of retailers, from supermarkets to local grocers and convenience stores.
Larger models with numerous sensors and cameras automatically recognize products regardless of barcode location. Customers are able to complete their purchases quickly, simply, and accurately without scanning items individually by hand.
Optimized to meet the needs of a broad list of retailers, the QCO efficiently and effectively manages check-out traffic and allows retailers to operate 24/7.
In addition, at Intersec 2022 in the Middle East, the world's leading global emergency services, safety, security event, Hanwha Techwin showcased its industry-specific, AI-based video surveillance solutions under the themes of "Lowering barriers to AI adoption" and "Raising the bar for video surveillance with AI."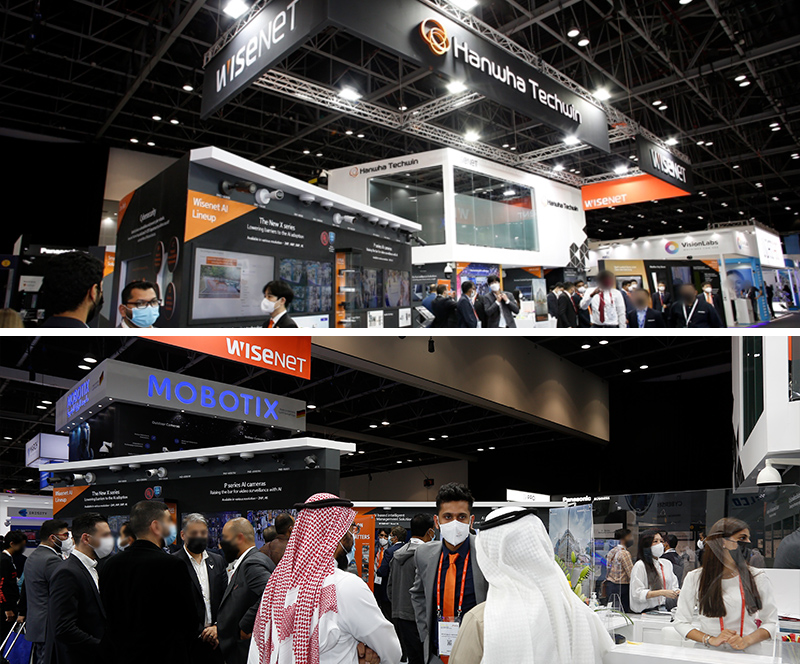 The company's latest surveillance camera series, New X Core and X Plus, provide cutting-edge artificial intelligence (AI) analysis in real-time. The advanced technology, which detects both people and vehicles, can even classify a vehicle's license plate.
Until recently, AI analysis has been an exclusively premium offering. The two new series employ the feature at a lower price point, allowing more customers to take advantage of the valuable technology.
Hanwha Techwin's products and solutions are well-suited to the surveillance needs of urban centers in the Middle East and North Africa (MENA). At the exhibition, the company showcased the series' traffic and accident detection features, tailored to support the region's surveillance challenges.
"The core value of our video surveillance solutions is transforming visual data into useful information for customers," stated an official from Hanwha Techwin, adding, "We are tapping into the global market with solutions customized to meet the needs of multiple industries, including retail, transportation, and security. "
Hanwha Techwin
With over 30 years in the video surveillance business, Hanwha Techwin is a top-tier global security company through its world-class optical, manufacturing and image processing technologies. As the world shifts to the Fourth Industrial Revolution, we are leading the market with next-generation technologies such as deep learning, Artificial Intelligence (AI) and business intelligence (BI), and able to offer solutions tailored to meet various vertical market requirements. Providing cybersecurity that customers can trust and rely on, we offer total security solutions which provide high satisfaction and value as well as real-life practical benefits. Hanwha Techwin will continuously strengthen its development and marketing investments in the security business to drive future growth.

We manufacture our video surveillance devices in South Korea and Vietnam which are sold through our sales networks across Europe, the Americas, China, the Middle East and Asia.

For more information, visit: www.hanwha-security.com/en/
Contact Us
Thank you for your interest in Hanwha.
Please contact us for your inquiries.
Email Us
Information Message
Please enter your email address.
Information Message
Please enter a correct email address.
Success
Keep an eye on your inbox for the latest stories from Hanwha.
Information Message
Your subscription request has already been processed. Thank you.