Hanwha Aerospace to Build Aircraft Engine Parts Factory in Vietnam
Construction of 60,000㎡ plant near Hanoi to begin this year
Sales of civil aircraft engine parts expected to reach 1 trillion won (USD 879 million) by 2025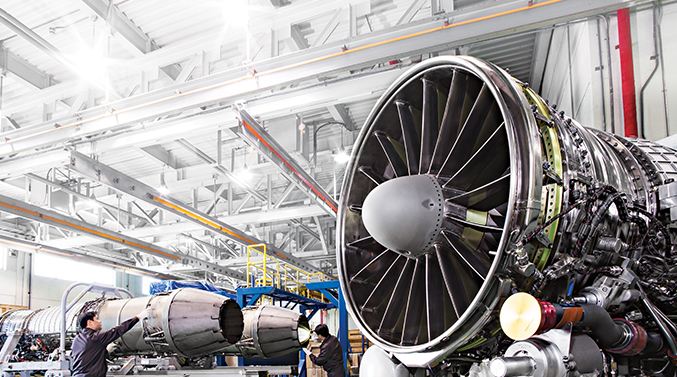 Hanwha Aerospace announced it will expand its aircraft engine parts production capacity by building a new plant in Vietnam.
At 60,000㎡, the new factory is roughly eight times the size of a regular soccer field. It will be built on approximately 100,000 square meters of land near Hanoi, Vietnam. Construction of the plant is expected to start in August this year so that operations can begin at the second half of 2018.
Hanwha Aerospace is looking to increase its sales of civil aircraft engine parts to about 1 trillion won (USD 879 million) and lead the aircraft parts processing industry by 2025. To achieve this goal, the company is expanding its engine parts production capacity with factories overseas and stepping up activities to win contracts.
Hanwha Aerospace is winning large-scale parts orders from world-leading aircraft engine manufacturers, including GE, Pratt & Whitney (P&W), and Rolls-Royce. Against this backdrop of growth, the company conducted a feasibility study and concluded that it needed to establish an overseas engine parts manufacturing facility. While there were a number of potential locations, Hanwha Aerospace selected Vietnam as its production base strategic location and to maintain cost competitiveness.
"Aircraft engine parts makers such as Dynamic Precision, Barns, and Magellan are also expanding their production capacities by building manufacturing plants abroad to support their production bases at home," said a spokesperson of Hanwha Aerospace. "Going forward, the Changwon factory in Korea will serve as a production base to manufacture high-value-added products with highly sophisticated technology and provide technical support to the factory in Vietnam. The Vietnamese factory will leverage Changwon Factory's technology and business experience to produce parts in volume to keep its prices competitive."
Hanwha Group
Founded in 1952, Hanwha has grown quickly by anticipating and responding to changing business environments with a balanced business portfolio that includes energy & materials, aerospace, finance and retail & services. Our expertise and synergy in key areas have catapulted us into the seventh-largest business in South Korea and a Fortune Global 500 company. Hanwha continues to grow rapidly as we strive to pursue global leadership in all of our businesses. We are building a robust foundation for sustainable development and a brighter future for everyone.

For more information, visit: www.hanwha.com
Contact Us
Thank you for your interest in Hanwha.
Please contact us for your inquiries.
Email Us
Information Message
Please enter your email address.
Information Message
Please enter a correct email address.
Success
Keep an eye on your inbox for the latest stories from Hanwha.
Information Message
Your subscription request has already been processed. Thank you.