Hanwha Corporation, Signing an Agreement with Claverham Limited, a UTC Aerospace Systems* Business for Aerospace Products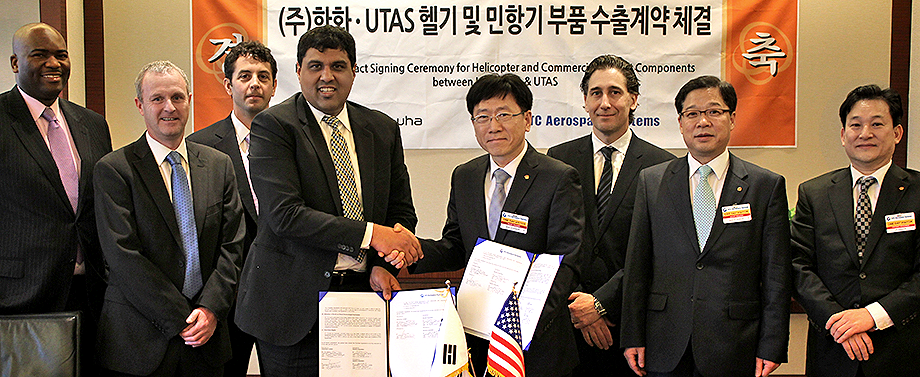 Hanwha Corporation signed a long-term export agreement for aircraft hydraulic systems with Claverham Ltd., an affiliate of the world's leading manufacturer of aerospace products, UTAS Group. The signing has occurred in the United States – Charlotte, on March 10th 2015, with direct involvement of Mr. YC Kim (CEO of Hanwha Corporation/Machinery).
The contract is in excess of $50 million of active programs and future program with potential of additional $50 million. This long-term agreement ("LTA") was signed upon long relationship between two companies and considered as a good opportunity for Hanwha Corporation for future growth.
By signing the LTA, Hanwha Corporation will supply aerospace hydraulic products for UTAS on global programs including B787 (Boeing), AW139 (Augusta Westland), and CH53K (Sikorsky). Since all these programs are best sellers in the market, Hanwha expects for further growth in business than what is visible in close future.
With new achievement, Hanwha Corporation plans to continue enhancing relationship with UTAS while diversifying its global aerospace business.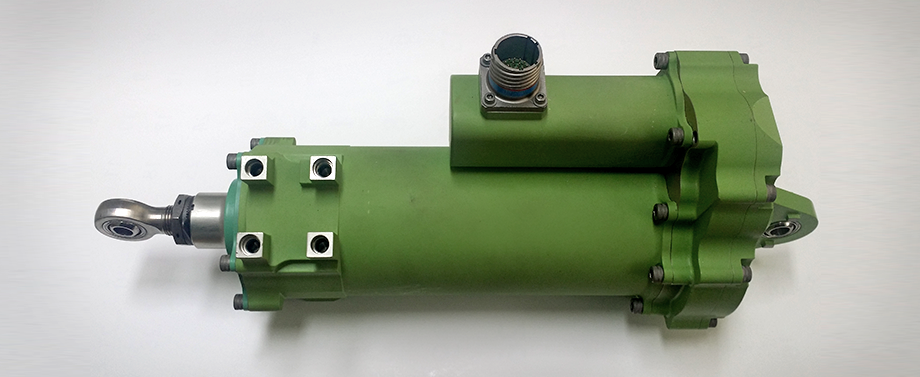 * UTAS is a major global player in the aerospace industry and with annual sales volume of $14 billion (2014) and is one of the world's largest suppliers of technologically advanced aerospace and defense products.
For more information:
Hanwha Corp. Communication Team

DS Kang, Manager
Tel: (822)729 1607
Hanwha Corporation
Hanwha Corporation, the parent company of the Hanwha Group, is a global manufacturing company that has directly contributed to the growth of South Korea's economy. There are 3 divisions under the Hanwha Corporation: Global, Defense, and Machinery. Hanwha Corporation was founded in 1952 as Korea Explosives Company, quickly becoming the leader in the explosives industry of South Korea. It has since grown into a global manufacturing company operating in three business areas—explosives and chemical, defense, and machinery.

In 1959, Hanwha was the first domestic manufacturer of dynamite in South Korea. After having successfully developed safer, high-quality industrial explosives and fire process products, we have been able to supply the South Korean government with the crucial means to rebuild its cities and infrastructure.

For more information, visit: www.hanwhacorp.co.kr/eng
Hanwha Group
Founded in 1952, Hanwha has grown quickly by anticipating and responding to changing business environments with a balanced business portfolio that includes energy & materials, aerospace, finance and retail & services. Our expertise and synergy in key areas have catapulted us into the seventh-largest business in South Korea and a Fortune Global 500 company. Hanwha continues to grow rapidly as we strive to pursue global leadership in all of our businesses. We are building a robust foundation for sustainable development and a brighter future for everyone.

For more information, visit: www.hanwha.com
Contact Us
Thank you for your interest in Hanwha.
Please contact us for your inquiries.
Email Us
Information Message
Please enter your email address.
Information Message
Please enter a correct email address.
Success
Keep an eye on your inbox for the latest stories from Hanwha.
Information Message
Your subscription request has already been processed. Thank you.