Hanwha Group to Acquire Samsung Techwin and Samsung General Chemicals
Hanwha Group is to acquire a 32.4% stake in Samsung Techwin, and a 57.6% stake in Samsung General Chemicals and to gain joint managerial control over Samsung Thales and Samsung Total Petrochemicals.
Hanwha Group is to gain a firm foothold to emerge as one of the world's top companies with its advancement into the number one place in the defense and petrochemical industries in South Korea.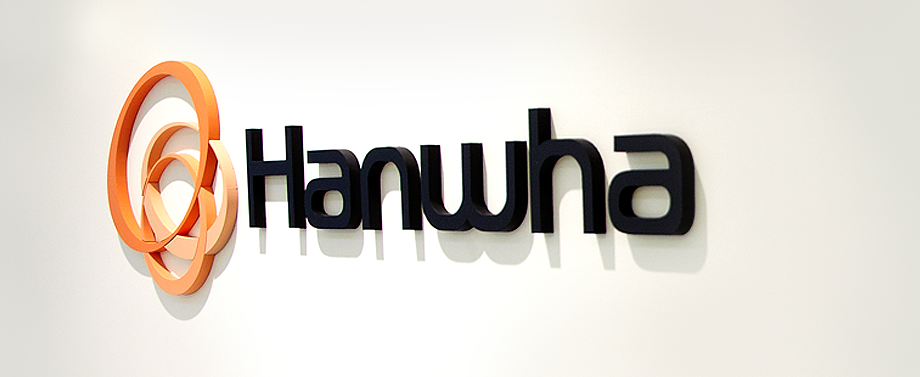 [Seoul, Korea, 26 November, 2014] Hanwha Group (headed by Chairman Seung Youn Kim) proceeds with a large-scale M&A. Hanwha Group propels mergers and acquisitions of Samsung affiliates, including Samsung Techwin and Samsung General Chemicals and through this, Hanwha Group takes a leap, placing itself as South Korea's number one in the defense and petrochemical industries.
Hanwha Group concluded a deal of the acquisition of stocks, including a 32.4% stake in Samsung Techwin and a 57.6% stake in Samsung General Chemicals (81% of stocks including Samsung Techwin stake, except treasury stocks) from the Samsung Group on 26th.
Hanwha Corporation, Hanwha Chemical and Hanwha Energy held a board of directors meeting and agreed to undertake stakes in Samsung Techwin and Samsung General Chemicals. As a result, Hanwha acquires a 32.4% stake in Samsung Techwin, all the Samsung Techwin stocks that Samsung Group held and Hanwha Chemical and Hanwha Energy jointly takes over a 57.6% stake(treasury stocks not included) in Samsung General Chemicals.
Hanwha Group ranks itself in the first place in the defense industry of Korea through this M&A of Samsung Techwin and Samsung Thales with its sales in the defense business increasing to about 2.6 trillion won from 1 trillion won in 2013.
In addition, Hanwha Group secures the top ranking in the petrochemical industry in Korea with the sales of 18 trillion won in the petrochemical business through the M&As of Samsung General Chemicals and Samsung Total Petrochemicals.
Through the M&As, Hanwha Group was able to not only realize the economy of scale, but also upgrade its stature in the defense and the petrochemical industries which have been the growth engine of the group for the past 60 years in the largest scale. With the successful concluding of the deal to strengthen its core capabilities in both industries suggested by the Group, Hanwha Group has finished reforming its business structure in the medium-to-long term based on the "select and concentration strategy." Besides, it has gained a strong foothold to grow into one of the world's top companies in its key business areas.
The Expansion of the Defense Business and the Synergy Effect of the Machinery/Robot Business to Be Expected
Hanwha Group not only expanded the scale of the defense business itself but also secured a portfolio suitable for the next generation of the defense business, expanding its business scope from ammunition and precision guided munitions to the defense electronics including radar systems dealing with self-propelled artillery and engines for aircrafts through the M&As of Samsung Techwin and Samsung Thales.
Moreover, it will focus on fostering the intelligent robot business, one of Samsung Techwin's business areas. In addition, it is planning to create synergy effect in the fields of factory automation, precision machine tools, and manufacturing equipment for photovoltaics using the industrial machinery technology of Hanwha Corporation Machinery, with which it merged in October, and Samsung Techwin's mechatronics technology.
Hanwha Group has a plan to actively participate in the unmanned system and advanced robot industries in the medium to longer term by adding Samsung Techwin's technology of image processing and precise control and Samsung Thales' software technology to the existing technology of drones for defense.
Hanwha Corporation was also able to secure a 10% stake in Korea Aerospace Industries (KAI) held by Samsung Techwin.
Enhancing Competitiveness in the Petrochemical Industry through Cost Competitiveness and Product Diversification
The board of directors of Hanwha Chemical and Hanwha Energy decided to acquire Samsung General Chemicals and Samsung Total Petrochemicals. Hanwha Group achieved world class competitiveness in the petrochemical industry through this acquisition, and this gave it an opportunity to overcome the petrochemical recession in Asia.
This acquisition has also enabled Hanwha Group to produce more ethylene, which is used as feedstock for producing petrochemicals, up to 2.91 million tons, making it the ninth largest producer of ethylene in the world. As a result, the Group can achieve economies of scale, which can lead to cost competitiveness through bulk purchases of naphtha. Hanwha Group has also become equipped with the materials in a diversified portfolio (naphtha, condensate and LPG), which enables to prepare for competition with North American and Middle East-based companies on low-cost feedstocks.
The product line will also be diversified from the existing products, ethylene derivatives, to polypropylene, para-xylene, and styrene monomer, as well as diesel and jet fuel. This allows the Group to minimize risks caused by deteriorating competitiveness and profitability of some existing key products. As a result, a foundation has been established for stable revenue growth.
Hanwha Group
Hanwha Group, founded in 1952, is one of the Top-Ten business enterprises in South Korea and a "FORTUNE Global 500" company. Hanwha Group has more than 85 domestic affiliates and over 380 global networks in three major sectors: manufacturing and construction, finance, and services and leisure. With more than 65 years track record of industrial leadership, Hanwha's manufacturing and construction businesses encompass a broad range of fields from chemicals & materials, aerospace & mechatronics, total solar energy solutions, and global construction. The finance network, covering insurance, asset management and securities, is the second largest non-bank financial group in South Korea. The services and leisure sector offers premium lifestyle services with retail and resort businesses.

For more information, visit: www.hanwha.com
Hanwha Corporation
Hanwha Corporation, the parent company of the Hanwha Group, is a global manufacturing company that has directly contributed to the growth of South Korea's economy. There are 3 divisions under the Hanwha Corporation: Global, Defense, and Machinery. Hanwha Corporation was founded in 1952 as Korea Explosives Company, quickly becoming the leader in the explosives industry of South Korea. It has since grown into a global manufacturing company operating in three business areas—explosives and chemical, defense, and machinery.

In 1959, Hanwha was the first domestic manufacturer of dynamite in South Korea. After having successfully developed safer, high-quality industrial explosives and fire process products, we have been able to supply the South Korean government with the crucial means to rebuild its cities and infrastructure.

For more information, visit: www.hanwhacorp.co.kr/eng
Hanwha Chemical
Established in 1965, Hanwha Chemical is a total solutions chemical company with streamlined production systems for polyethylene (PE), polyvinyl chloride (PVC), and chlor-alkali (CA). As South Korea's leading petrochemical company, we dominate the nation's chemical industry with high-quality PVC, CA, and linear low-density polyethylene (LLDPE) that we offer at competitive prices.

For more information, visit: hcc.hanwha.co.kr/en
Hanwha Energy
Hanwha Energy is a comprehensive energy solutions provider that operates power plants in Korea and around the world with a focus on sustainability. Its diverse portfolio includes cogeneration plants, solar power plants, as well as the world's largest hydrogen fuel cell power plant, located in Korea's Daesan Industrial Complex. Hanwha Energy also acts as an independent power producer, offers operation and maintenance services, and is developing new energy storage systems and smart energy management solutions.

For more information, please visit: hec.hanwha.co.kr/en

Contact Us
Thank you for your interest in Hanwha.
Please contact us for your inquiries.
Email Us
Information Message
Please enter your email address.
Information Message
Please enter a correct email address.
Success
Keep an eye on your inbox for the latest stories from Hanwha.
Information Message
Your subscription request has already been processed. Thank you.