Envisioning the Future: How Hanwha Aerospace CEO Jae-il Son is Taking the Industry to New Heights

June 29, 2023 (KST)
"Hanwha Aerospace is working to create value in
each industry to help build a sustainable future."
In today's rapidly evolving landscape, the aerospace and airspace industries are experiencing a revival. Space exploration has regained momentum, infrastructure development is on the rise, eco-friendly air mobility is gaining traction, and the demand for low Earth orbit (LEO) satellites for internet and telecommunications is increasing. Hanwha Aerospace, an emerging industry leader in South Korea headed by CEO and President Jae-il Son, is actively contributing to these trends and shaping the future of aerospace, airspace, and defense as part of its mission to become an innovative leader pioneering new technologies and creating value for a sustainable tomorrow.
Igniting Innovation Through Collaboration
At the heart of Hanwha Aerospace's success lies its commitment to collaboration and synergy, recently exemplified through the company's merger with Hanwha Corporation Defense division and Hanwha Defense. By leveraging these partnerships, Hanwha Aerospace CEO Jae-il Son aims to continue his company's growth while navigating ongoing geopolitical and environmental challenges. The merger was driven by a clear vision: to provide total defense solutions, advance the aerospace industry worldwide, and create new mobility paradigms.

"The merger has expanded our defense portfolio to include not only land, sea, and air, but also space," stated Son. "By creating synergy among the different fields, we'll be able to swiftly respond to the varied needs of our customers, which span combining technologies, package exports, and nation-specific solutions."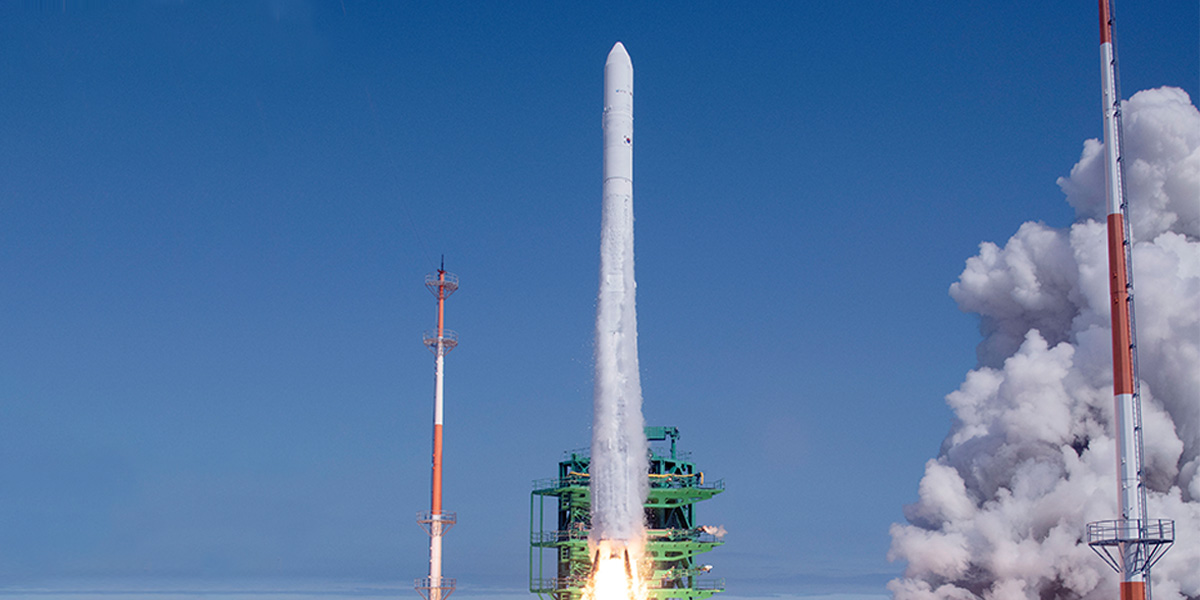 Hanwha Aerospace's achievements underscore its unwavering commitment to technical excellence and innovative prowess. For instance, the Nuri space rocket stands as a testament to the company's advancements in aerospace technology. By seeking out new partnerships and projects, such as eco-friendly airspace mobility initiatives, the 2032 moon landing endeavor, and cutting-edge satellite communication initiatives, Hanwha Aerospace has solidified its position as an emerging force in the industry.

Through collaboration, synergy, and strategic partnerships, Son will position Hanwha Aerospace at the forefront of innovation, poised to unlock new horizons in the aerospace industry in South Korea and beyond.
Blazing the Trail by Investing in Excellence
Investing in integration and technical excellence is at the core of Son and Hanwha Aerospace's growth strategy. The company's technical expertise spans a variety of sectors and aims to deliver results through ambitious goals. To make these visions a reality, Son is actively promoting space research and nurturing talent through more than 100 industry-academic partnerships, including investments in Earth observation satellite manufacturer Satrec Initiative and collaborations with esteemed institutions like the Korea Advanced Institute of Science and Technology (KAIST).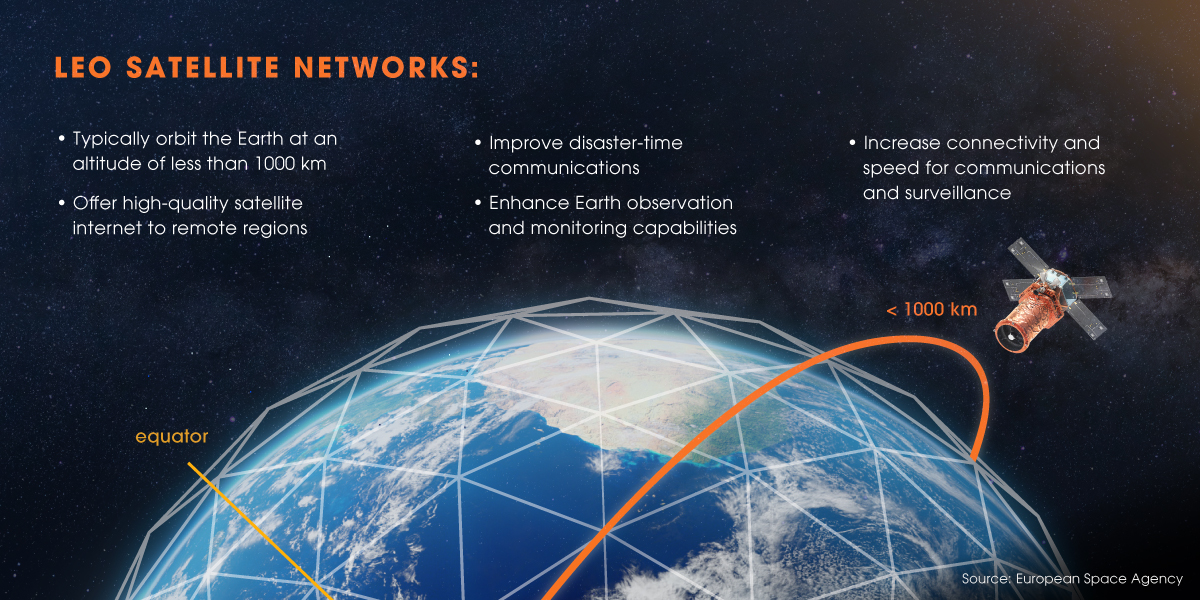 "Hanwha is establishing a value chain based on its aerospace technology that extends beyond satellite manufacturing to encompass launch transport and satellite services," said Son. "We have secured future space exploration technologies as we implement our strategy to emerge as Korea's first aerospace total solutions provider."
Empowering Progress, Above and Below
Hanwha Aerospace is dedicated to both exploring space and creating a safer, cleaner future on Earth. As explained by Son, "Hanwha Aerospace is working to create value in each industry to help build a sustainable future."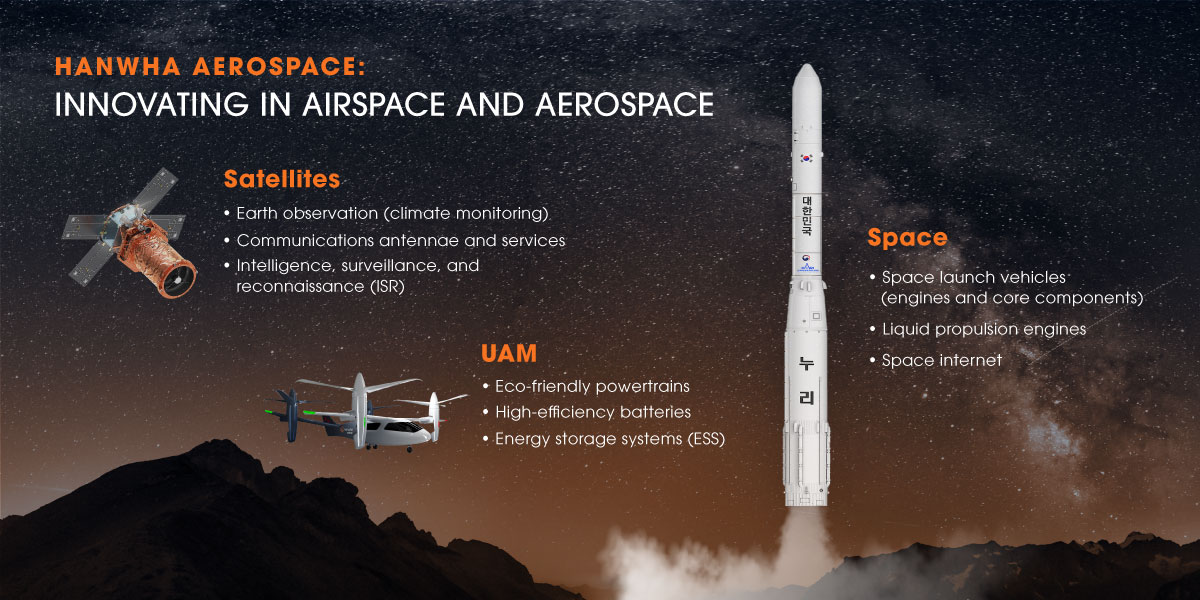 One of Hanwha Aerospace's key commitments is promoting green transport through its Urban Air Mobility (UAM) initiatives, which aim to deliver safe, low-carbon urban transport with aircraft powered by eco-friendly powertrains and high-efficiency batteries. In addition to its efforts in UAM, Hanwha Aerospace has also achieved remarkable milestones in space technology. The company has successfully launched the Nuri space rocket and is actively involved in a space internet project with OneWeb, aiming to provide fast and reliable internet access worldwide.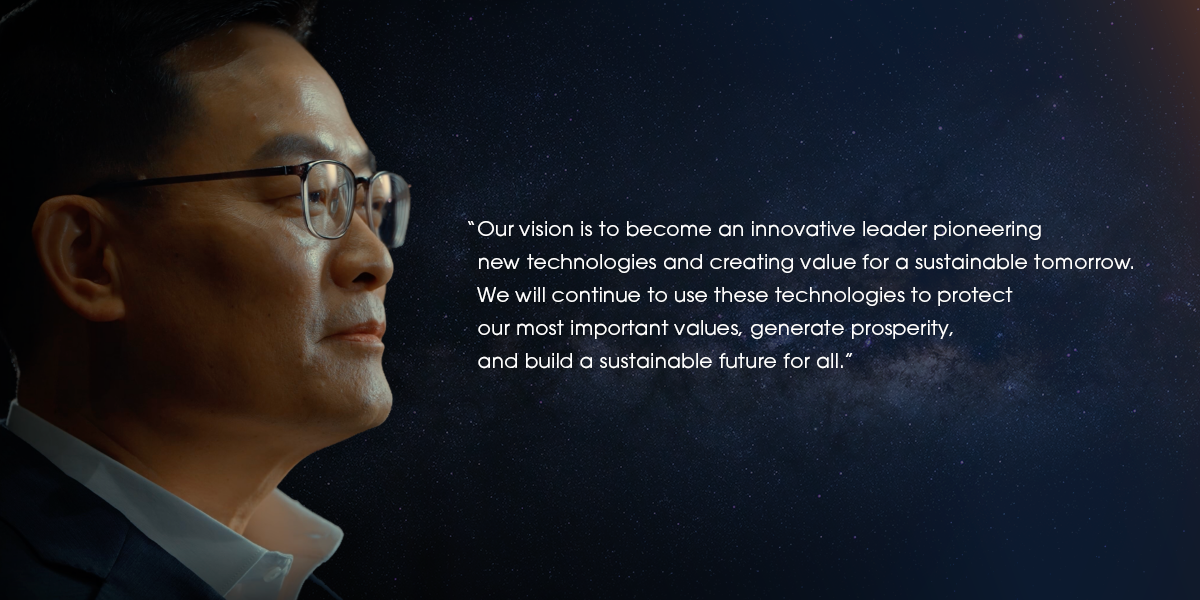 Ultimately, Hanwha Aerospace is leveraging its core technologies across the sea, land, sky, and the universe. "Our vision is to become an innovative leader pioneering new technologies and creating value for a sustainable tomorrow," said Son. "We will continue to use these technologies to protect our most important values, generate prosperity, and build a sustainable future for all."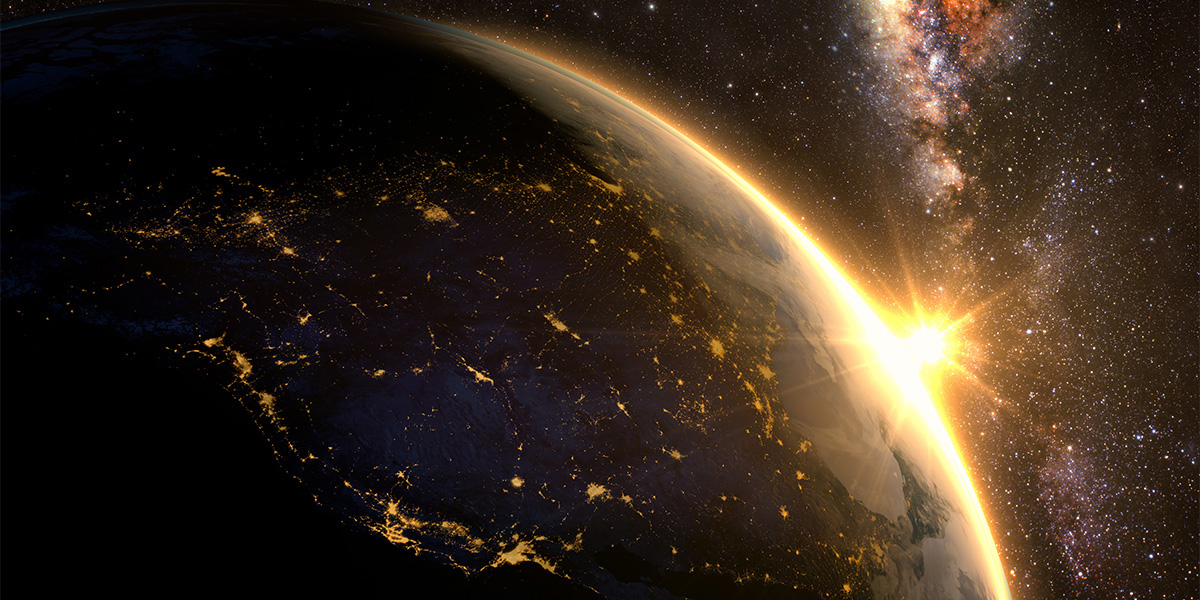 Fueling Boundless Possibilities
Hanwha Aerospace is Korea's pioneering force in the aerospace industry, driving connectivity both on Earth and beyond and powering a new era of space exploration. With a steadfast commitment to collaboration, technical excellence, and innovation, Hanwha Aerospace empowers a safer, cleaner, and more connected future for everyone.