Hanwha Galleria Proposes a Journey to the Style Destination

Hanwha Galleria offers an entertaining distraction whenever you are in the neighborhood. At night, the store is illuminated with 4,330 color changing discs attached to the exterior of its concrete structure. During the day, the building's façade creates a subtle pearly visual effect.
Besides its splendid façade, Galleria once again leads the industry through major renovation in 2014.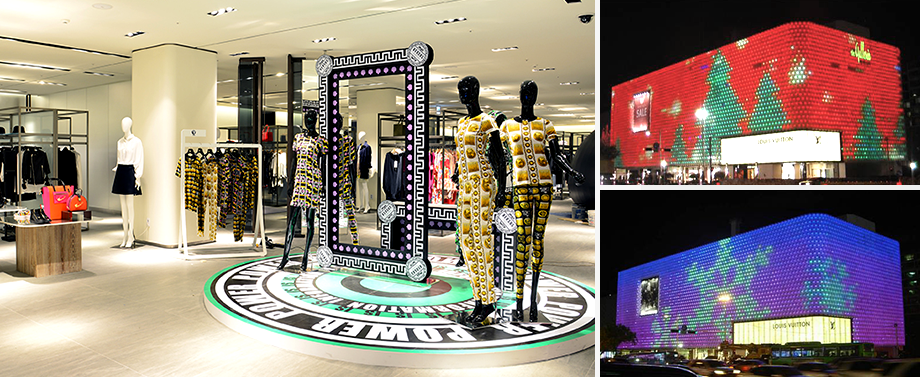 Space without Boundaries – Urban Landscape
"Being in Galleria felt like being in an exhibition and a museum rather than in a department store. There were no walls between shops allowing shoppers of free-flowing browsing for fabulous items."
–The Korean Economic Daily
Defying the conventional layout used in most department stores, Galleria presents one large open space that unifies different zones and floors under one brand identity - creating a more comfortable and creative atmosphere for shoppers to enjoy.
Galleria took on this challenge of creating a dynamic and beautiful "Urban Landscape" in collaboration with Burdifilek —who designed interior spaces for Brown Thomas and Holt Renfrew, luxurious lifestyle department stores in Ireland and Canada, as well as W. Atlanta in the U.S. — by using a carefully chosen color palette and minimum use of materials while adding greater depth to the space.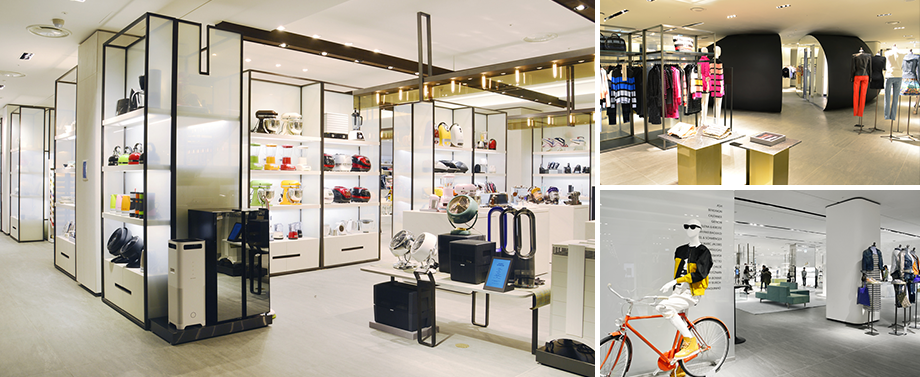 Reflecting Global Trends Everyday
The renovation has been focused on the reflection of Hanwha Galleria's mission to explore ever-changing trends and brands.
Contemporary designers and brands have been carefully selected and showcased with special zoning, providing convenient shopping experience.
1. Contemporary Designer Collection
Contemporary designer collections from Europe and North America are showcased in much grander scale as a flagship store, offering multiple choices for shoppers.
2. Carefully Selected by Galleria
Galleria provides exclusive and first-time brands to shoppers. Like a select shop on a grander scale, it offers items which are tailored to individuals' needs, providing joys of shopping in finding rare 'it' items.
3. Special Zoning Adds to Joys of Shopping
Galleria composes special zones to showcase fashion from top to toe from young and trendy fashion items in Shoe Zone to the Lingerie Zone with 1:1 professional salon concept like never experienced before.
The Style Destination that Inspires Your Lifestyle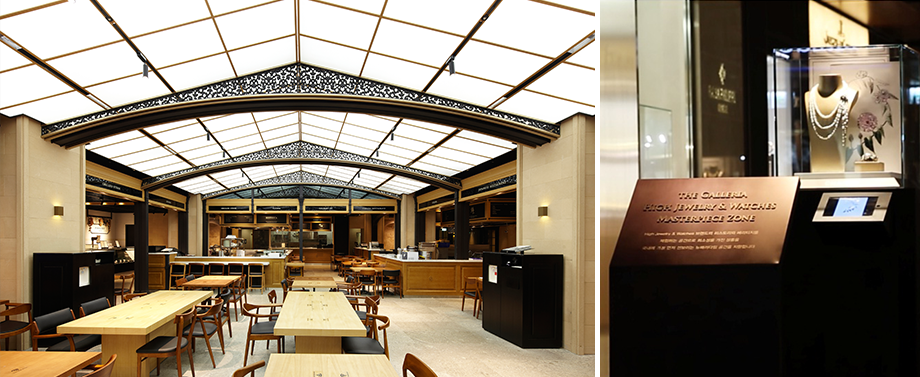 From appearing as a first premium concept for department stores for the first time in Korea to renewing its WEST wing as a luxury brand store in 2004, Galleria has been at the forefront of premium trends.
Now, Galleria is pursuing to be Asia's No.1 premium retailer that inspires lifestyle. As the starter, it opened Gourmet 494(the first "grocerant" operation in Korea), Masterpiece Zone(the permanent exhibition area for high-end products)
Galleria strives to provide enjoyable shopping experience for shoppers through customer-centric service and creative atmosphere. To experience the latest trends, enjoy a day of shopping at Galleria, a place that truly embodies the premium lifestyle.

Contact Us
Thank you for your interest in Hanwha.
Please contact us for your inquiries.
Email Us
Information Message
Please enter your email address.
Information Message
Please enter a correct email address.
Success
Keep an eye on your inbox for the latest stories from Hanwha.
Information Message
Your subscription request has already been processed. Thank you.