Defining Moments: How Hanwha is Aligning with
COP27 in the Fight Against Climate Change
November 8, 2022 (KST)

It's often said that a small group of committed people can change the world. And when those people combine open dialogue with cutting edge technology to fight climate change, the opportunities get even more exciting.

Such is the buzz around the upcoming 27th Conference of the Parties (COP27), a United Nations gathering of world leaders from business and government to share the best knowledge on climate change. As the top decision-making body for the UNFCCC, the COP is responsible for sparking some of the most groundbreaking moments in the fight against climate change, from the Kyoto Protocol to the Paris Agreement.

But in the build-up to COP27, which takes place from Nov. 6 to 18 in Egypt, there is something different in the air, and in the messaging for this year's event.

In his COP27 welcoming message, Egyptian President Abdel Fattah El-Sisi has called for a shift from words to actions to speed up the fight against climate change. His message is putting a renewed focus on the public-private partnerships that can transform COP policies into real-world results. Sustainability leader Hanwha has echoed the need to strengthen public-private partnerships to speed up a transition to clean energy. It's aligning its business with the goals of organizations like the COP and offering the tools, energy technologies, and innovations to take policies from the discussion table to the climate change frontlines.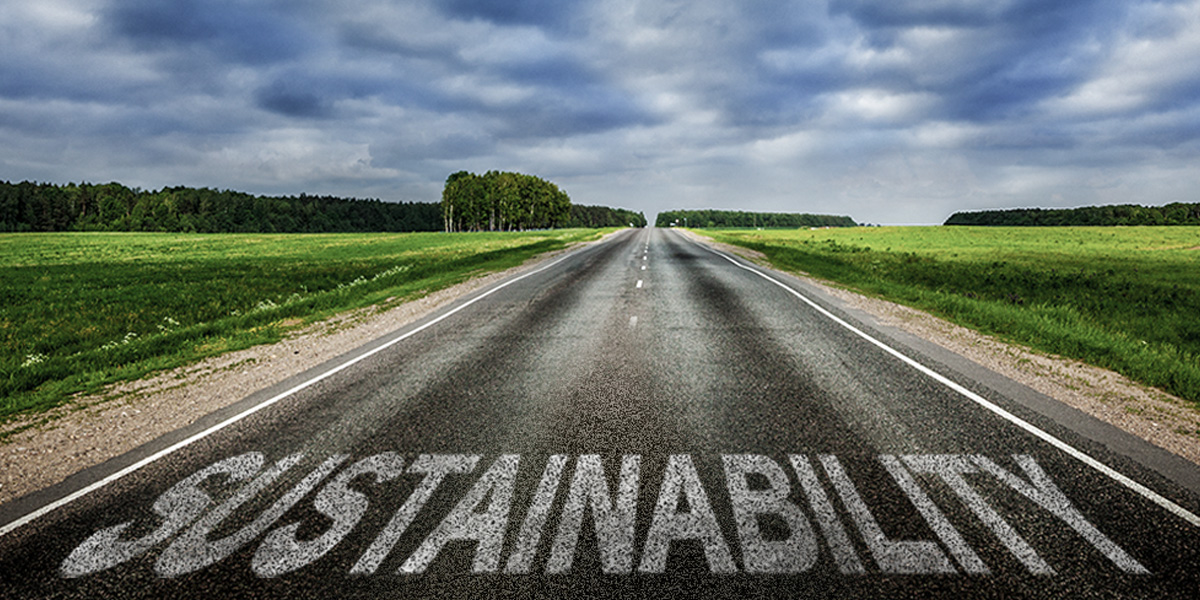 The Time for Change: Bridging Action and Dialogue
While the goals of the COP are broad, at the core is a transition to clean energy—one that could slow the rise of temperatures and ward off the worst of a climate disaster.

Hanwha is leading that transition, with a variety of clean tech solutions in solar, wind, and hydrogen. At the same time, it's helping create the private-public alignment needed to speed up the transition.

"Working together is not just important, it's imperative. Cross-sector collaboration between government, civil society, and the private sector is truly at the center of shaping the global climate agenda," said Dong Kwan Kim, CEO of Hanwha Solutions in a recent interview with Bloomberg Media Studios.
Dong Kwan Kim, Hanwha Solutions CEO, explained Hanwha's sustainability focus.
Hanwha is filling out its role as an agent of change for the clean energy transition, tapping its innovations in materials and clean tech equipment to make clean tech more affordable and more effective. In recent months it has even begun reorganizing to deepen its green energy commitments, aligning its businesses, technology and partnerships with the sustainability goals of multilateral organizations who help set the world's targets on climate change. That cooperation can make global meetings and international commitments more effective in fighting climate change, turning policies into solutions that cut carbon emissions.

But renewable energy and clean tech have more to offer than just pushing back against climate change. They can also improve energy security for nations at a time when we need it most.
Diversity in Clean Energy
Recent energy crises have shown the risks of relying too heavily on one type of energy—a challenge Hanwha is helping nations sidestep with broader clean energy options.

"Looking at the current volatility in energy prices globally, we are already well aware of the effects of narrowing our energy focus, yet we haven't been proactive enough in seeking alternative sustainable solutions," said Kim during his sit down with Bloomberg Media Studios.

To that end, Hanwha has taken leaps to diversify its clean energy innovations in the U.S., Europe, and Asia, with projects in everything from solar and wind to cleaner, greener hydrogen.

In the U.S., Hanwha is working with momentum from the newly passed IRA bill to fast-track a build out of its solar panel supply chain. Hanwha Solutions recently took on another 4.67% on top of its existing 16.67% stake in REC Silicon, a Norway-based polysilicon manufacturer with operations in Washington and Montana. Through REC Silicon, Hanwha Solutions has taken steps to make its production of polysilicon—a key component of modern solar panels—more carbon friendly, with plans to resume the use of hydropower to fuel manufacturing at its Washington plant in 2023. Investing in REC is giving Hanwha Solutions the capacity to build a cleaner, more energy efficient solar supply chain in the U.S.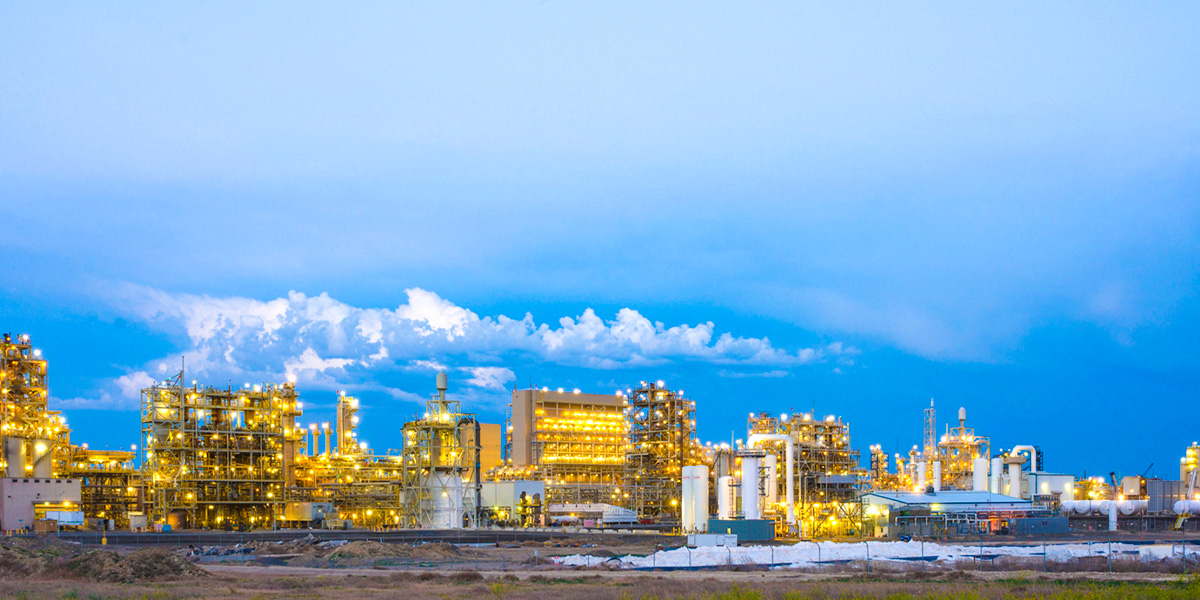 Hanwha Solutions Qcells Division is also planning to build a new 1.4-gigawatt solar panel factory in the U.S., adding to the 1.7 gigawatts produced by the manufacturing facility it already operates in Georgia. Meanwhile, Hanwha Solutions' U.S. subsidiary Hanwha Cimarron has signed deals with Shell and other energy operators to offer storage solutions and other support on hydrogen projects.

Hanwha is making equally large strides in Europe, signing new clean energy deals and bringing its clean tech to more countries. Hanwha Solutions' European subsidiary, Q ENERGY, is set to build 38 solar power plants across Germany that will produce a combined 500 megawatts of power, along with Frankfurt-based Enviria. It has also purchased 100% of RES France in a deal worth EUR 727 million, securing a five-gigawatt pipeline for solar and wind projects.

"In the mid to long-term, we aim to develop technology and solutions that can really lead the energy transition," said Kim.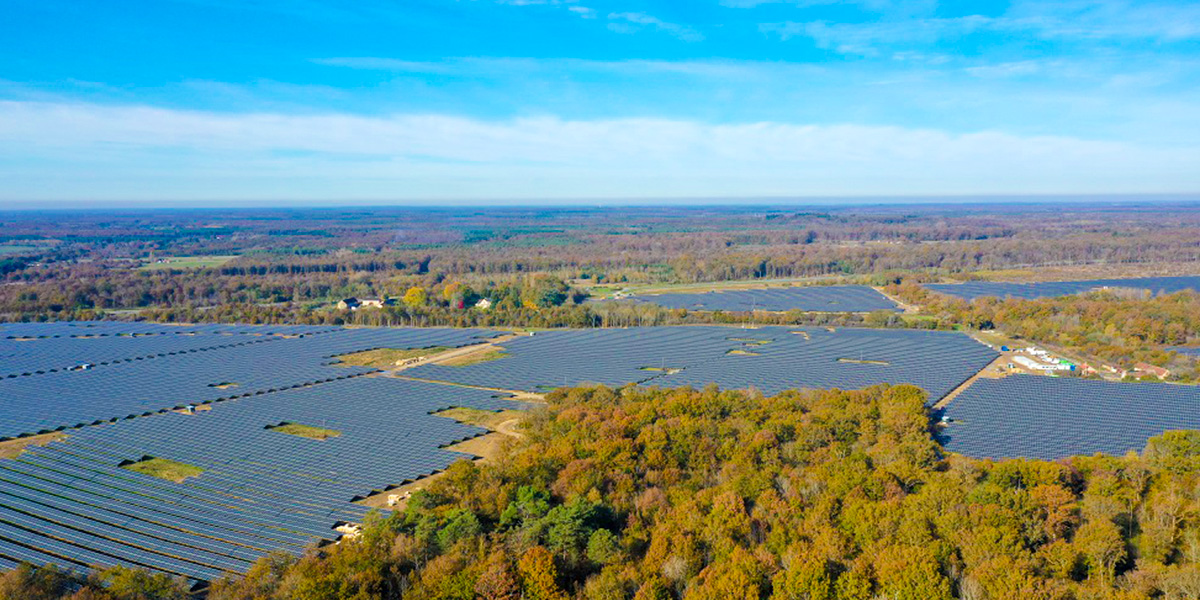 Hydrogen: A Starring Role in the Future of Clean Energy
While a diverse portfolio is key to abating climate change and to energy security, one energy source in particular is gaining momentum for its potential to aid in the energy transition: hydrogen.

As a clean energy source that produces zero carbon emissions, hydrogen has the potential to help even hard-to-abate industries like iron, steel and cement get cleaner. And the fact that it's so abundant (it can be made from regular water) is giving both the private sector and government policy makers hope that hydrogen will play a major role in the future clean energy mix.

"That's why we're so committed to bringing new climate technologies in the solar and hydrogen arena to the world and making them more accessible," Kim told Bloomberg Media Studios.

Hanwha is already making hydrogen a bigger part of its own clean energy plans, investing in research to find cost-effective ways to produce green hydrogen at scale. The ultimate goal is a closed loop of clean energy production that will make hydrogen a truly green fuel source from the ground up. With its vast clean energy solar and wind resources, Hanwha is laying the groundwork for future green hydrogen production.

But until green hydrogen becomes a viable energy source, Hanwha is pursuing other innovations that can help businesses reduce carbon emissions in the more immediate term by transitioning existing infrastructure to use cleaner hydrogen. Major breakthroughs in hydrogen mixed gas turbine retrofitting technology, or H2GT, as well as hydrogen storage technology are putting the company ahead of the curve.

Building on its previous success retrofitting a gas turbine in the southern Netherlands, Hanwha Impact began work earlier this year to retrofit two gas turbines to burn a combination of gas and hydrogen—one in the U.S., and one in the Netherlands.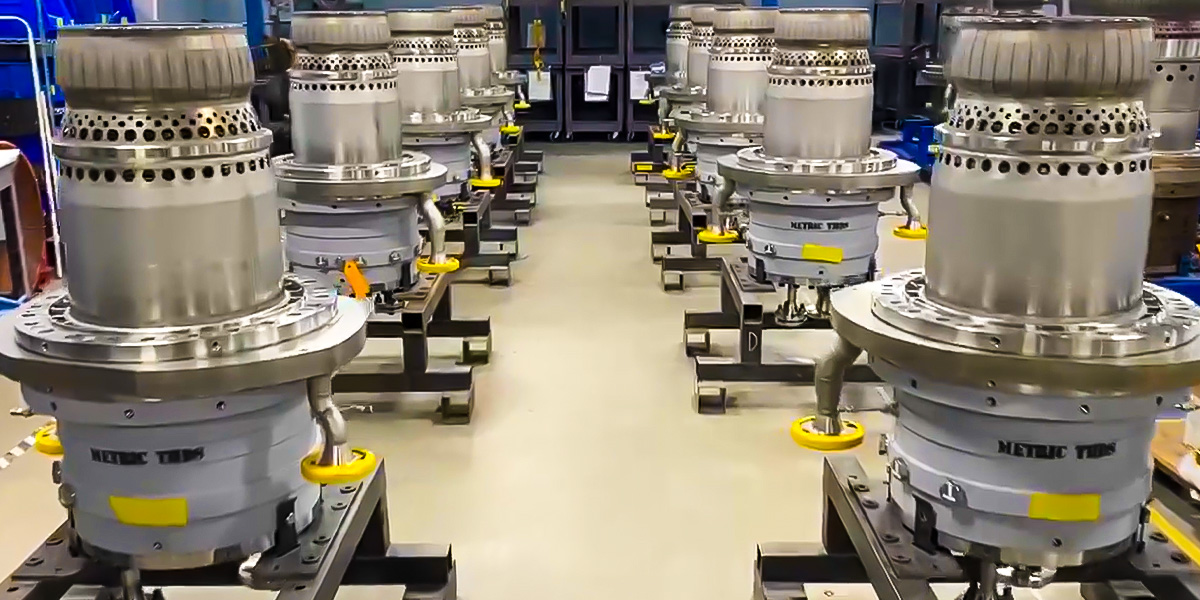 Working with Dutch subsidiary Thomassen Energy, Hanwha Impact will turn a 123-megawatt gas turbine in Rotterdam, Netherlands into a mixed combustion turbine that will burn over 30% hydrogen. Meanwhile, the company will also retool part of the Linden Generating Station in New Jersey with Power Systems Mfg. (PSM)—another of its subsidiaries—to burn a mixture of 40% hydrogen and 60% natural gas. These projects will allow Rotterdam and New Jersey to lower emissions and move closer to net zero.

In storage, Hanwha Cimarron is contributing its advanced hydrogen storage solutions to major U.S. projects. In June this year, it finalized a purchase order with global energy leader Shell to provide them with its flagship Neptune tanks, supporting Shell as it builds out its own hydrogen refueling infrastructure across California. Neptune tanks are renowned for their anti-buckling technology, allowing them to be fully emptied without buckling.

With those innovations, Hanwha is well-positioned as a partner that can help the COP and other organizations turn their policies from words to action, with real solutions to cut emissions and help fight climate change.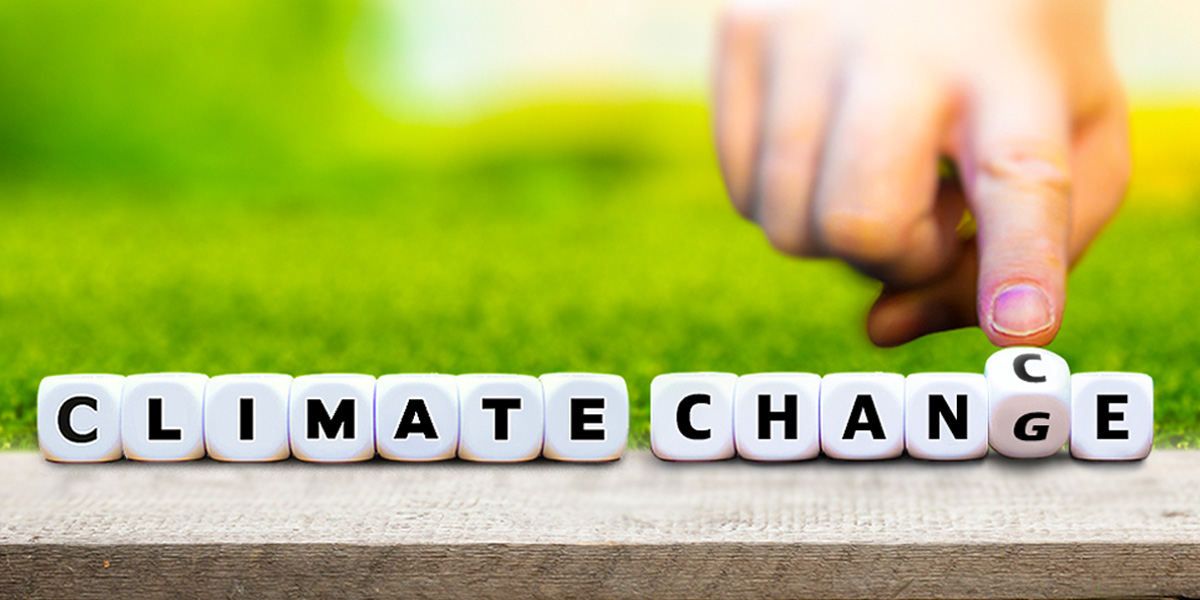 Hanwha and COP: Walking the Talk Together
Turning words into action lies at the core of any plan to combat climate change. With COP making it clear that actionable results are now the true currency of climate change mitigation, this year's meeting could be a pivotal moment. As COP leaders gather in November to discuss policies and action plans for a sustainable way forward, Hanwha will steadfastly continue its work to innovate newer, better, cleaner energy solutions, offering the COP and other groups a partner that can help turn good policies into great solutions.