Introduction
At Hanwha, we provide solutions to create sustainable infrastructure on Earth and in space by innovating proprietary aerospace technologies. We have accumulated expertise in a range of business areas focused on the future of humanity, developing original technologies including engines for space-launch vehicles, advanced Earth orbit observation, satellite-based communication capabilities and urban air mobility (UAM). As part of our bold vision for the future, we also aim to explore space and search for natural resources and energy. But our solutions aren't limited to the atmosphere. Hanwha is also creating an industrial ecosystem to enhance the safety and enrich the lives of our customers right here on Earth by offering integrated solutions for the future, including intelligent AI camera and analysis technology, AIoT platform convergent technology and blockchain security.
's Aerospace Businesses for Leading the Space Age
Hanwha Aerospace

Liquid-fuel engines,
satellite components,
solid-fuel rockets and satellite thrusters
Hanwha Systems

Communications satellites
and services
Satrec Initiative

Earth-observation satellites
and payloads
Business Highlights


SPACE
Ready for liftoff
in the space age
The Hanwha Space Hub is our cutting–edge task force to explore opportunities in the emerging space industry, overseeing research, development and investments across the aerospace business spectrum. We are actively developing diverse space business models, including space–launch vehicle engines, satellites and antennas, satellite–based communications and Earth orbit observation. As we focus on vertical integration to propel the industry to new heights, we are vigorously advancing by partnering with key innovators, such as Satrec Initiative, Kymeta and OneWeb.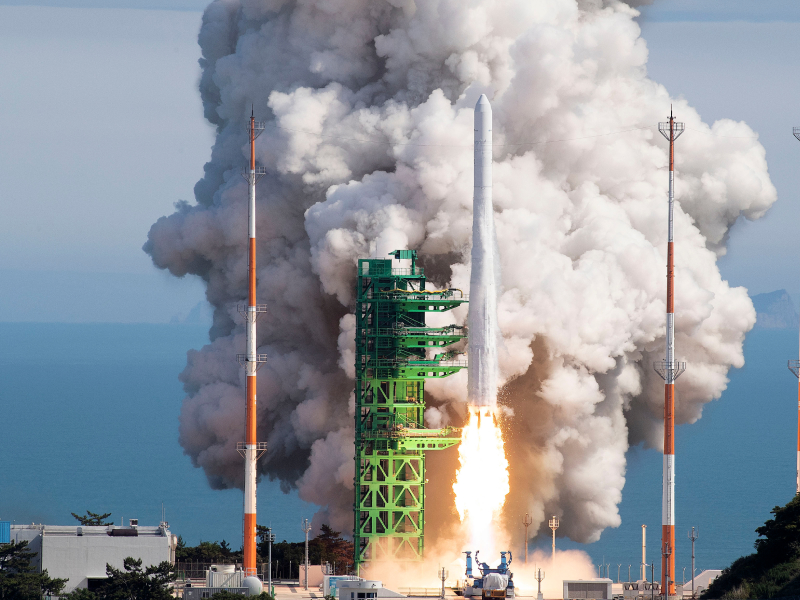 AIRCRAFT ENGINE Trusted partner in the global aircraft industry

Expanding on our proprietary and original application technologies, Hanwha Aerospace, South Korea's only aircraft engine producer, is steadily growing as a recognized aircraft engine component manufacturer in partnership with top global aviation engine companies such as Pratt & Whitney, GE and Rolls-Royce. Recently, at the Rolls-Royce Global Aerospace Supplier Conference 2022 in the UK, we were awarded the Trusted to Deliver Excellence Award for our highest level of reliability and on-time delivery performance.

UAM Pioneering sustainable urban air mobility

Taking off with a new generation of aircraft, Hanwha Systems is remapping the flight path of urban air mobility (UAM). Through a strategic partnership with Overair, a US electric vertical takeoff and landing aircraft (eVTOL) startup, we are developing Butterfly, a personal air vehicle, and working on ground tests for an electric propulsion system, a key technology for UAM. Butterfly is an all–electric vehicle with patented low–noise technology, which is expected to be an eco–friendly tool for urban transport in the future. As an influential force in the burgeoning UAM market, we are working toward providing a wide range of UAM solutions for future–friendly air mobility vehicles, services and infrastructure.
INNOVATIVE SECURITY SOLUTIONS
Trailblazing safety
and security innovation
Building on world-class technologies and expertise in optics design, image processing and manufacturing, Hanwha Vision is raising the bar in international video surveillance solutions. By leveraging our longtime core technologies in deep learning, AI and business intelligence analytics, we are developing sophisticated AI cameras and industry-specific solutions that meet the special needs of multiple industries, such as retail, transportation and security. Looking ahead, with the goal of transforming into a platform-oriented solutions provider, we will secure a cloud-based AIoT platform, using AI and machine learning, and expand our business into ISaaS (Intelligent Surveillance as a Service), which translates visual data into actionable information for customers.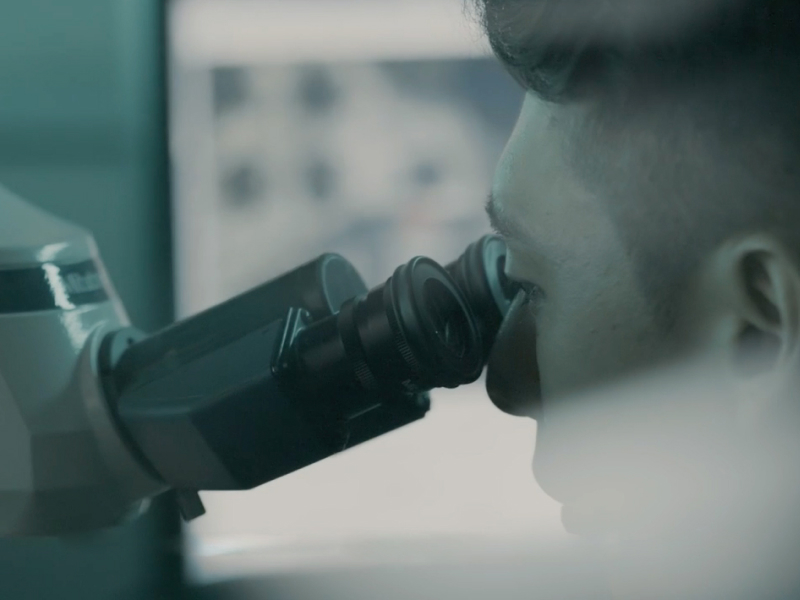 MECHATRONICS
High-value solutions for smarter factories and automation engineering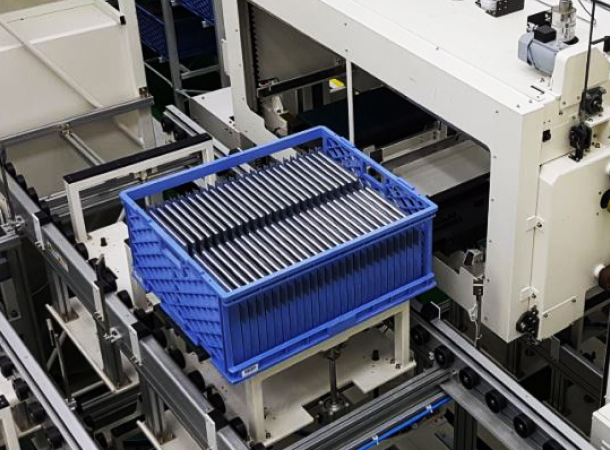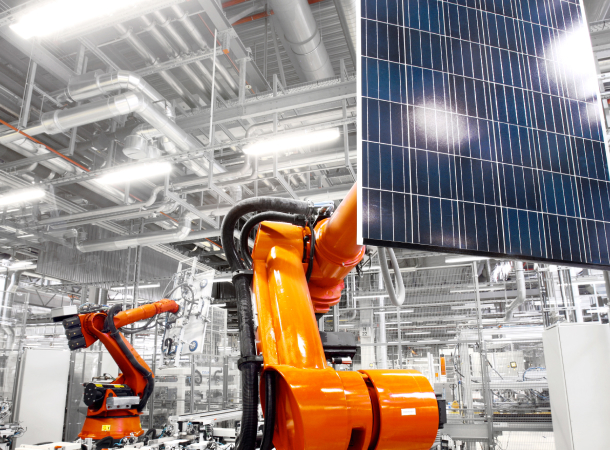 Specialized in automation engineering solutions, Hanwha Corporation/ Momentum leads the machinery equipment industry by focusing on vacuum deposition processing, heat treatment, logistics and software capabilities. We supply worldwide market–proven turnkey solutions for secondary batteries, solar power, displays and automation. Our rechargeable battery equipment particularly demonstrates our outstanding leadership by providing proven solutions from materials to electrodes, assembly, formation and module pack processes based on advanced technologies. By capitalizing on our vacuum deposition processing technology, the core technology of photovoltaic cell manufacturing equipment, we are also well positioned to perform turnkey projects of high–quality and high–efficiency cell and module manufacturing facilities. In precision machinery, Hanwha offers its flagship product, the Surface Mount Technology (SMT) chip mounter, along with customized solutions for semiconductors and display equipment. In addition, we are accelerating our global market entry by providing customized machine tool solutions, including computer numerical control (CNC) automatic lathes, which already enjoy South Korea's largest market share.
* Hanwha Precision Machinery will be acquired by Hanwha Corporation in 2023.
DEFENSE ELECTRONICS
Piloting the future of
defense electronics
One of South Korea's leading defense electronics manufacturers, Hanwha Systems designs, develops and delivers high–tech systems to worldwide markets. Our differentiated smart technologies tap the synergy of advanced defense electronics and future–ready ICT technologies. We provide tailor–made integrated intelligence and operations solutions using our unique technologies in command, control, communication, computer and cyber and intelligence (C5I). We also offer cutting–edge systems that encompass land, sea and aerospace. Our advanced radar and optronics technologies inform missions of intelligence, surveillance and reconnaissance (ISR).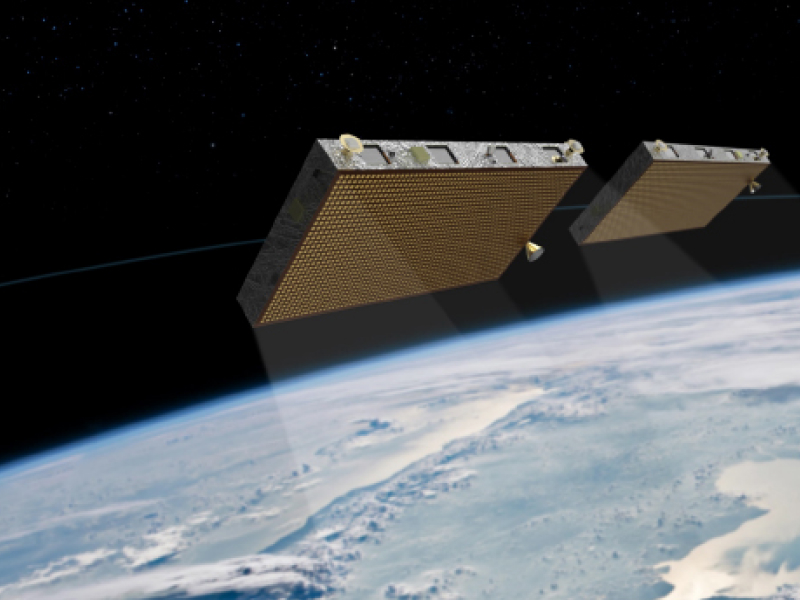 Our Global Footprint
R&D KOREA, JAPAN





manufacturing CAMBODIA, CHINA, HUNGARY,
KOREA, AND USA





marketing & sales SOUTH AFRICA, KENYA, GERMANY,
POLAND, RUSSIA, HUNGARY, GREECE,
IRAN, TURKEY, KAZAKHSTAN, UAE,
INDIA, MYANMAR, CAMBODIA, VIETNAM,
SINGAPORE, INDONESIA, PHILIPPINES,
CHINA, KOREA, JAPAN, AUSTRALIA,
USA, BRAZIL, CHILE AND UK