Products & Services > Affiliates > Hanwha City Development
Hanwha City Development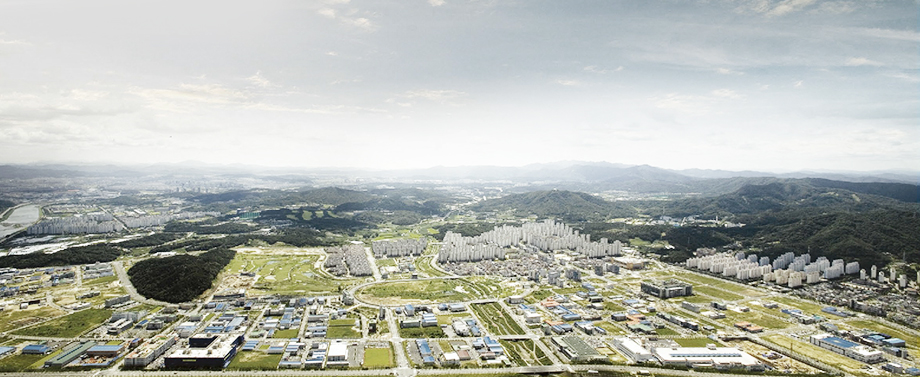 Hanwha City Development has been recognized as the leading private developer of high-tech industrial complexes since its establishment in 2001. Starting with our success in Daedeok Techno Valley, additional projects followed, such as the Asan Techno Valley project (2,984,000m², 300 enterprises, 8,000 households), the Seosan Techno Valley project (1,994,000m², 200 enterprises, 6,000 households), the Gimhae Techno Valley project (1,640,000m², 200 enterprises), and the Gyeonggi Hwaseong Bio Valley project (1,745,000m², 200 enterprises). Each completed project stood out as achievements and each one received high praise. The projects are considered exemplary development models and, not surprisingly, have been benchmarked by several local governments.
Buoyed by these achievements, we've broken ground on the Yongin Techno Valley project in 2015. There is high anticipation Yongin Techno Valley will be an industrial complex that will be home to many R&D centers, companies and startups in IT, fusion technology, and other areas of technology. When completed in 2018, the industrial complex is expected to play an important role as the center of the industrial belt, south of Seoul.
Related Affiliates
Hanwha's businesses span chemicals & materials, aerospace & mechatronics, solar energy, finance,
leisure & lifestyle, and construction. Through the integration of our growing number of affiliate enterprises worldwide, we are harnessing the power of sustainable, quality growth to continually increase the value we bring to our customers.