Products & Services > Affiliates > Hanwha Galleria Timeworld
Hanwha Galleria Timeworld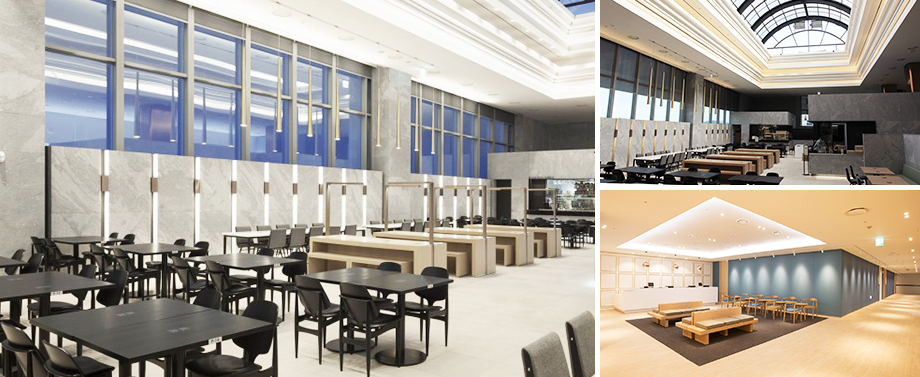 Hanwha Galleria Timeworld is the largest high-end department store in central South Korea. Specializing in luxurious fashion brands from around the world, the store is home to the area's first Louis Vuitton, Gucci, and Prada stores. We've cemented our status as the premier high-end shopping destination in Daejeon. Our landmark store is easy to navigate through and provides lounges where customers can rest leisurely while they shop. It also serves as a cultural hub, housing a community center that hosts more than 400 seasonal programs during the year.
In September 2015, we launched Gourmet World on the store's top floor. The restaurant provides the finest cafeteria services in the Chungcheong province of South Korea. Visitors also enjoy our Culture and Play Zone, a multicultural playground for families, combined with a prestigious culture center that has recently been renovated. The quality and diversity of our offerings make us the finest high-end department store in the heart of South Korea.
For more information, please visit:
Related Affiliates
Hanwha's businesses span chemicals & materials, aerospace & mechatronics, solar energy, finance,
leisure & lifestyle, and construction. Through the integration of our growing number of affiliate enterprises worldwide, we are harnessing the power of sustainable, quality growth to continually increase the value we bring to our customers.