Products & Services > Affiliates
Hanwha Chemical
Established in 1965, Hanwha Chemical is a comprehensive chemical company with streamlined production systems for polyethylene (PE), polyvinyl chloride (PVC), and chlor-alkali (CA). As South Korea's leading petrochemical company, we are highly influential in the nation's chemical industry, producing high-quality PVC, CA, and low-density polyethylene (LDPE) at competitive prices. In 2012, we successfully commercialized high-density ethylene vinyl acetate (EVA) for the first time in South Korea. Just four years later, we also localized the production of chlorinated polyvinyl chloride (CPVC), enhancing the quality of our PVC. More recently, we've been building a production line that can produce up to 30,000 tons of CPVC annually. We have partnered with the Korea Advanced Institute of Science and Technology (KAIST) to establish the KAIST-Hanwha Chemical Future Technology Research Center, a significant step forward to further enhance quality and continue our incredible pace to innovate.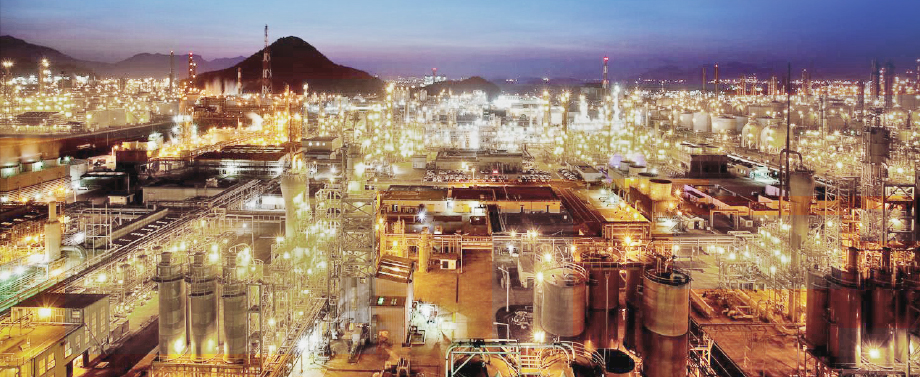 We continue to work to improve production efficiency and cost competitiveness as we meet growing demand for our products around the world. Our PVC plant, completed in 2011 in Ningbo, in China's Zhejiang province, was built to be able to produce up to 300,000 tons of PVC annually. Today, with continuous improvements in the production process, the plant is producing 360,000 tons of PVC each year. In Bang Phli, Thailand, we built an alkali soluble resin plant with an annual capacity of 17,000 tons. This facility serves as an important base of operations as we enter markets in Southeast Asia.
Hanwha Chemical was the first South Korean petrochemicals company to tap into new business opportunities in the Middle East. We signed joint venture contracts with International Polymers Company, a private petrochemical company in Saudi Arabia, and Gulf Advanced Cable Insulation in 2011. In 2015, we achieved cost reductions and economies of scale as our joint venture with International Polymers began to produce EVA and LDPE. With Gulf Advanced Cable Insulation, we are producing wire and cable compounds. In 2016, we strategically acquired a company to maximize the synergy in production processing of CA and vinyl chloride monomer (VCM) while enhancing our production efficiencies with toluene diisocyanate (TDI), a raw material for polyurethane products.
Hanwha Chemical is also expanding its global business to cover emerging future industries such as photovoltaics. We acquired global photovoltaic companies to enhance our competitive edge in this developing but exciting market. To strengthen our upstream solar businesses, we built a polysilicon plant in the Yeosu National Industrial Complex. The plant started its production in early 2014, with a capacity of 10,000 tons annually. We have been leveraging the advantages of our affiliate companies and making strategic investments to become a leader in the global solar energy market.
For more information, please visit: