Introduction
Hanwha is ramping up its response to the challenges of climate change as green energy becomes a global necessity. To help protect the Earth from climate change, Hanwha pursues clean energy sources that are vital to human life. Our global technology leadership provides the foundation to build an eco-friendly energy ecosystem that encompasses emerging hydrogen and wind power as well as a full solar value chain. Our solar power business is expanding from cell and module production to high-value-added services using information technology. We are also researching carbon-free hydrogen production using renewable energies, such as solar and wind. Q ENERGY is accelerating our entry into Europe's renewable energy market through the development of onshore and offshore wind power generation. We are tapping into green energy's outstanding potential and strengthening our competitiveness as a green infrastructure developer to lead the way to carbon neutrality.
's green energy solutions for an eco-friendly
Hanwha Solutions
Qcells Division

Solar energy & hydrogen
production, solar energy retail,
wind power
Hanwha Solutions
Chemical Division

Hydrogen production

•

High-pressure hydrogen
tanks for storage
and transportation
Hanwha Power Systems

Hydrogen combustion technology,
hydrogen recharging system
and compressor
Hanwha Solutions
Insight Division

Solar energy development
Hanwha Corporation
/Global

Ammonia as a means
of hydrogen storage
and transportation
Hanwha Corporation
/Engineering & Construction

Wind farms
Hanwha Energy

Operation/management
of solar power plants
and energy retail
Business Highlights


SOLAR ENERGY
Setting bright solar standards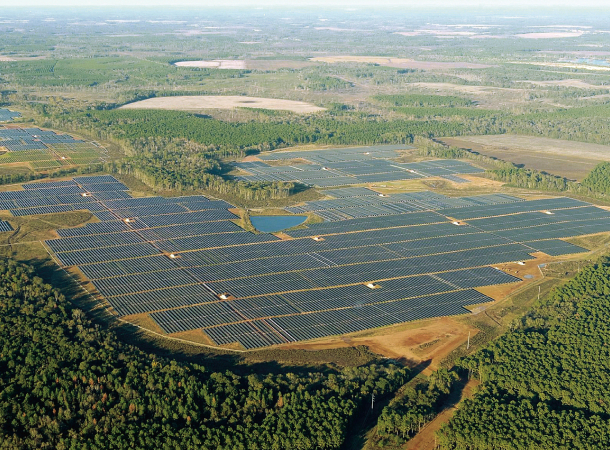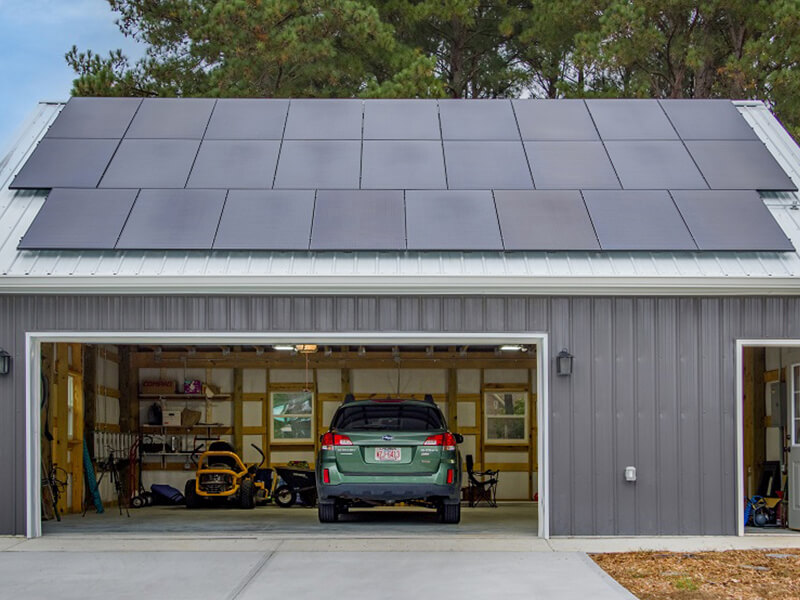 Recognized for its world–class technology and quality, Hanwha Solutions has become a global leader in the solar industry. To realize a complete solar value chain, from solar cell and module production to ESS, power plant development and retail energy, we are actively promoting several businesses in major global markets. Ranked first in market share in both the residential and commercial solar module markets in the US, we are now expanding into Europe, Asia and Australia. In addition, in 2021, we invested in REC Silicon, a Norway–based US clean polysilicon manufacturer, to actively respond to the growing demand for solar power in the US. We have further secured low–carbon solar materials, which is accelerating eco–friendliness in our entire value chain.
HYDROGEN VALUE CHAIN
Achieving net–zero carbon footprints
Hanwha is committed to developing green technologies. We are aggressively investing in green hydrogen as a clean energy source that can significantly help realize global carbon neutrality. By innovating comprehensive value chains, we are expanding into the hydrogen economy, from production and storage to delivery and utilization, including water electrolysis technology and more. Our hydrogen energy business is already being recognized around the world. We have provided hydrogen combustion technology solutions to retrofit the gas turbines of LNG–fired power plants in the US and Europe and supplied hydrogen tanks to Shell, a global energy company, to support the company's efforts in extending its hydrogen refueling network across California. With an optimal energy generation solution designed to support a carbon–neutral society, we are tapping into green hydrogen energy's outstanding potential.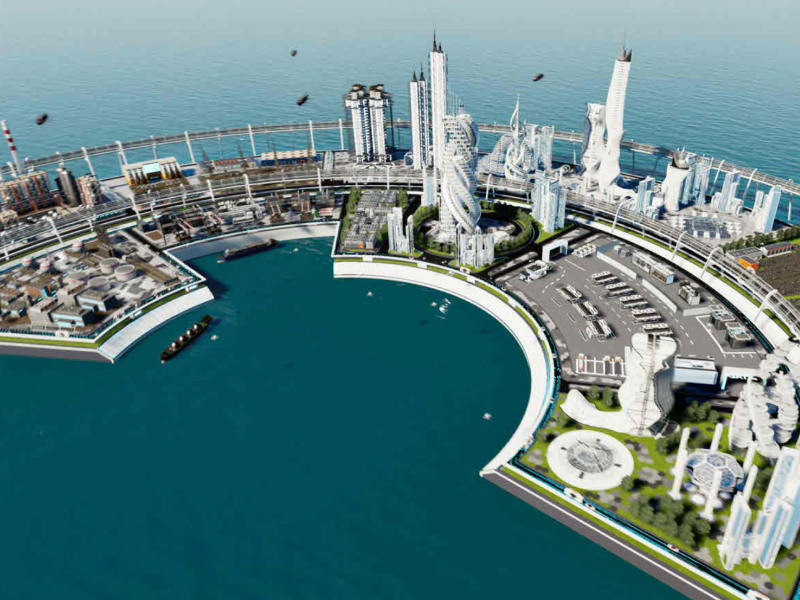 SOLAR POWER PLANTS
New discoveries
in solar development
Hanwha Solutions Insight Division is working on solar power development projects that help generate renewable energy while minimizing environmental damage. Currently, we are operating floating solar power plants that produce eco–friendly electricity using idle water surfaces in Goheung Lake and other locations in South Korea. We are also developing utility–scale solar power plants by utilizing sea salt farms. We believe such projects will not only revitalize local economies but also help achieve carbon neutrality and meet the goals of RE100, a global corporate renewable energy initiative. Going forward, we plan to solidify our position as a total energy solutions provider by further utilizing our solar power plant operations and management capabilities.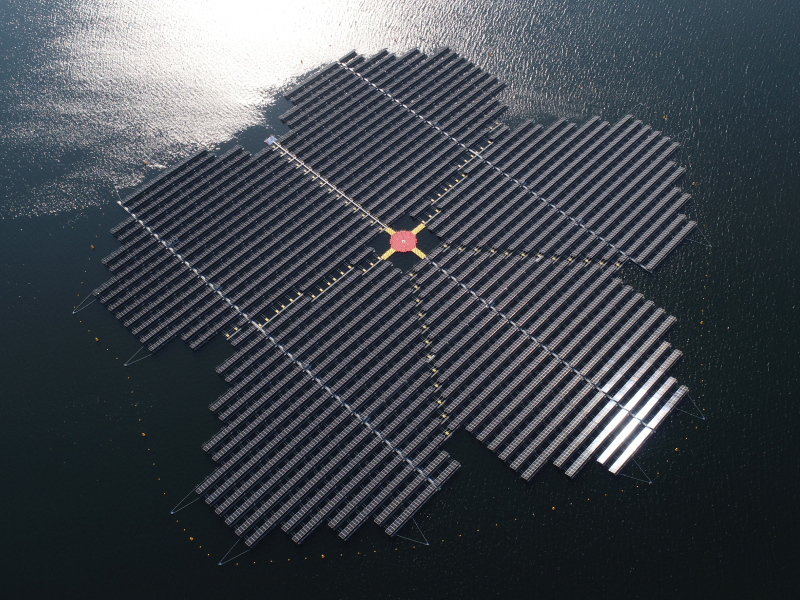 GREEN INFRASTRUCTURE DEVELOPMENT
Green infrastructure
for a healthy environment
Hanwha is strengthening its competitiveness as a green infrastructure developer to lead the advance to carbon neutrality. In 2020, Hanwha Corporation/Engineering & Construction expanded its wind power business by successfully completing the 76MW Yeongyang and 25MW Jeju Sumang wind farms in South Korea. We are also diversifying our wind power business portfolio by overseeing development of the 400MW Shinan Ui offshore wind power project and conducting research for the development of several new offshore wind farms. By relying on core technologies, such as our self–developed PRO–MBR (Phospate Removal Optimized Membrane BioReactor) advanced sewage treatment technology, we provide comprehensive solutions. These include the relocation and extension of existing facilities, planning and operations, as well as sophisticated convergence that goes beyond simply constructing water treatment facilities. We are changing the paradigm of environmental businesses.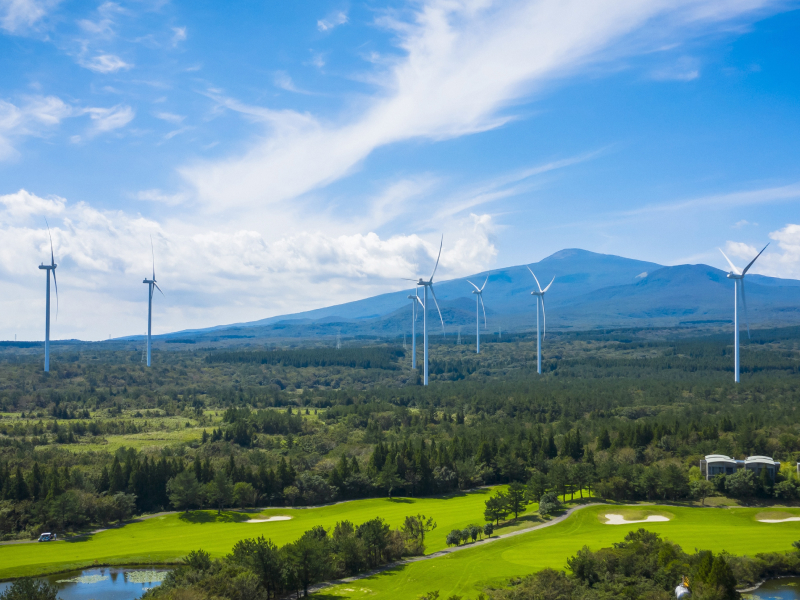 Our Global Footprint
R&D GERMANY, MALAYSIA,
CHINA, AND KOREA



manufacturing KOREA, CHINA, MALAYSIA,
AND USA



marketing & sales AUSTRALIA, CANADA, JAPAN,
USA, TURKEY, HUNGARY,
POLAND, FRANCE, GERMANY,
AND KOREA
*60+ countries, as of 2018