Introduction
Hanwha is ramping up its response to the challenges of climate change as green energy becomes a global necessity. As a comprehensive green energy solutions provider, we are pioneering future markets by combining our energy production and transportation know-how with our expertise in energy sources and materials. Hanwha is at the forefront of building a green energy value chain that encompasses solar, hydrogen, and wind energy as well as green marine solutions. Our solar power business is expanding from module production to a fully integrated supply chain, in addition to offering high-value-added services using information technology. We are accelerating our development of onshore and offshore wind power generation and creating sustainable transformation in the ocean and marine energy ecosystem. From land-based energy solutions to low- and zero-carbon marine technologies, we are tapping into green energy's outstanding potential and strengthening our competitiveness as a green energy solutions provider to lead the way to net zero.
's green energy solutions
Hanwha Solutions
Qcells Division

Solar energy & hydrogen
production, solar energy retail,
wind power
Hanwha Solutions
Chemical Division

Hydrogen production
High-pressure hydrogen
tanks for storage
and transportation
Hanwha Power
Systems

Hydrogen combustion
technology,
hydrogen recharging system
and compressor
Hanwha Energy

Operation/management
of solar power plants
and energy retail
Hanwha Corporation
/Global

Ammonia as a means
of hydrogen storage
and transportation
Hanwha Solutions
Insight Division

Solar energy development
Hanwha
Corporation/E&C

Wind farms
Hanwha Ocean

LNG transportation,
offshore plants,
and green ship solutions
Business Highlights


SOLAR ENERGY
Powering a brighter tomorrow with solar solutions
Hanwha Solutions has become a global leader in the solar industry, known for its leading technology and excellence in quality. Our goal is to establish a complete solar value chain, spanning everything from solar cell and module production to ESS, power plant development, and retail energy as we grow our presence in major global markets. Ranked No. 1 in market share in both residential and commercial solar module markets in the US, we are now expanding our footprint worldwide. In January 2023, we made history by investing an unprecedented $2.53 billion in the US solar energy industry—the largest investment of its kind to date. With this investment, we have established production lines for our core solar value chain in North America. Also in January, we forged a strategic partnership with Microsoft to create a global solar alliance. Working together, we are committed to accelerating the use of green energy and to reducing carbon emissions on a global scale. In South Korea, we are developing the largest floating solar power plants and utility-scale solar power plants in the country by utilizing sea salt farms. We believe such projects will not only revitalize local economies but also help to achieve carbon neutrality. Looking ahead, we plan to reinforce our position as a total energy solutions provider by leveraging our capabilities in solar power plant operations and management.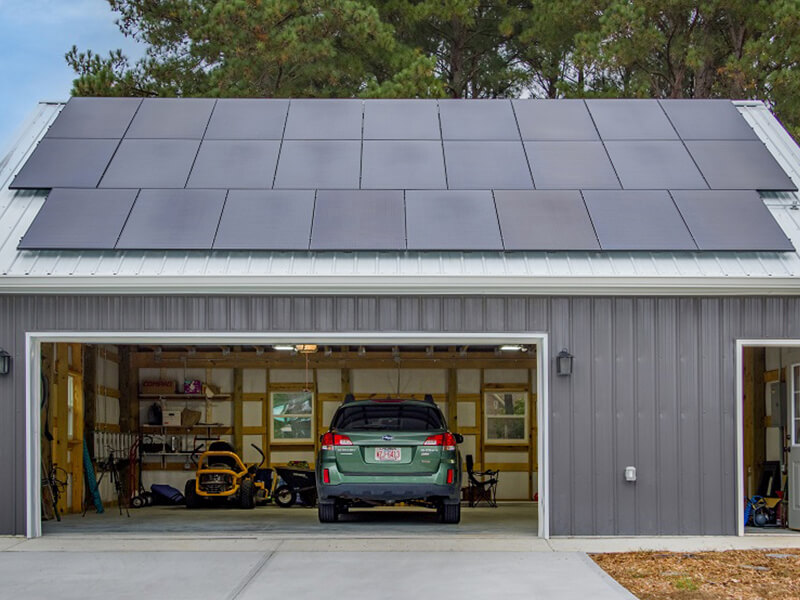 HYDROGEN ENERGY
Achieving net–zero carbon footprints
Hanwha is committed to developing green technologies. We are aggressively investing in green hydrogen as a clean energy source that can significantly help realize global carbon neutrality. By innovating comprehensive value chains, we are expanding into the hydrogen economy, from production and storage to delivery and utilization, including water electrolysis technology and more. Our hydrogen energy business is already being recognized around the world. We have supplied hydrogen tanks to Shell, a global energy company, to support the company's efforts in extending its hydrogen refueling network across California. With an optimal energy generation solution designed to support a carbon–neutral society, we are tapping into green hydrogen energy's outstanding potential.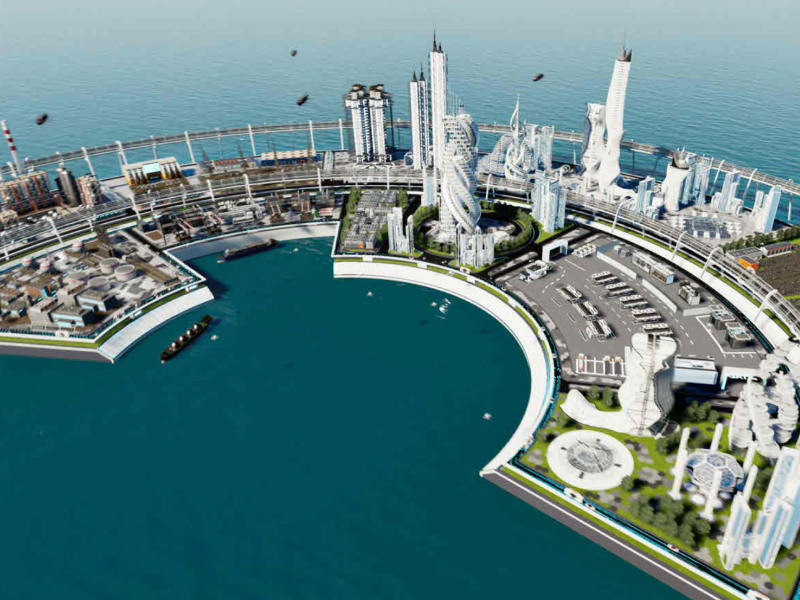 WIND ENERGY
Expanding green infrastructure
to wind energy
Hanwha is strengthening its competitiveness as a green infrastructure developer to spearhead the transition toward carbon neutrality. In 2020, Hanwha Corporation/Engineering & Construction further established its presence in the wind power business with the completion of the 76MW Yeongyang and 25MW Jeju Sumang wind farms in South Korea. In 2022, we effectively scaled our wind power business by securing a contract for the Yangyang Suri wind farm, which will generate 90MW of clean energy. To broaden our portfolio, we are overseeing development of the 400MW Shinan Ui offshore wind power project and conducting research for the development of several new offshore wind farms. Hanwha is committed to expanding our wind power infrastructure as we develop onshore and offshore projects with a total capacity of 2GW by 2030. At present, Hanwha Solutions QENERGY Division is constructing a 150MW wind farm in France, which will help accelerate the diversification of our business portfolio in Europe. Adding to this is Hanwha Ocean's active pursuit of building wind turbine installation vessels (WTIV), with the aim of securing dominance in a rapidly growing market.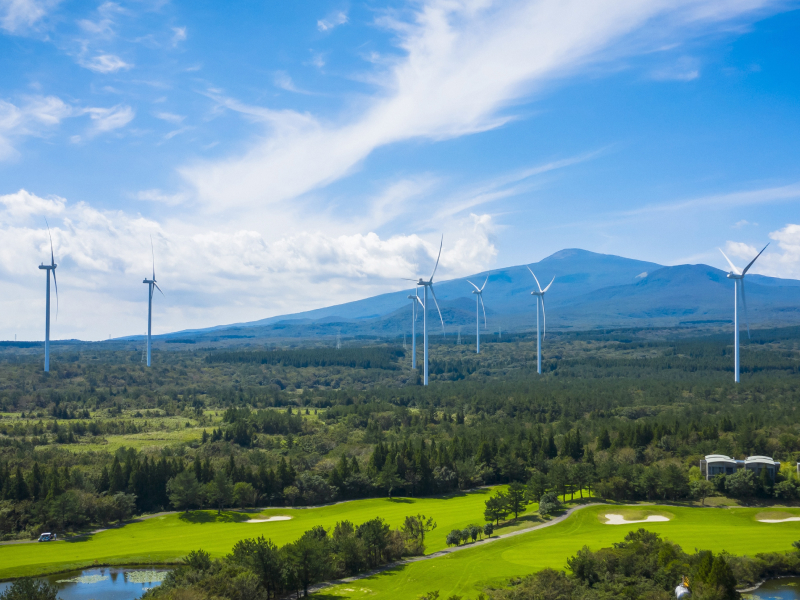 BRIDGE SOLUTIONS
Building the bridge to a carbon-neutral future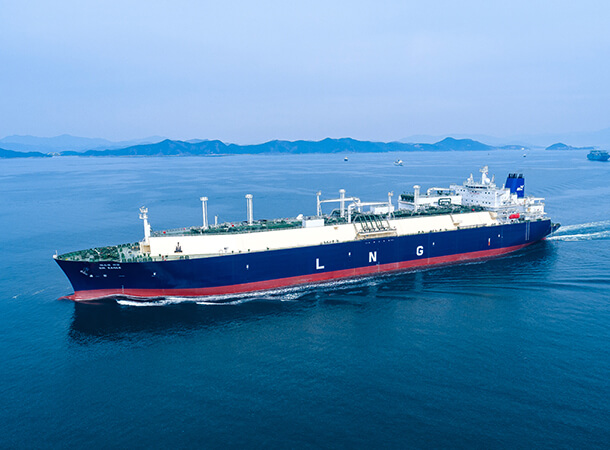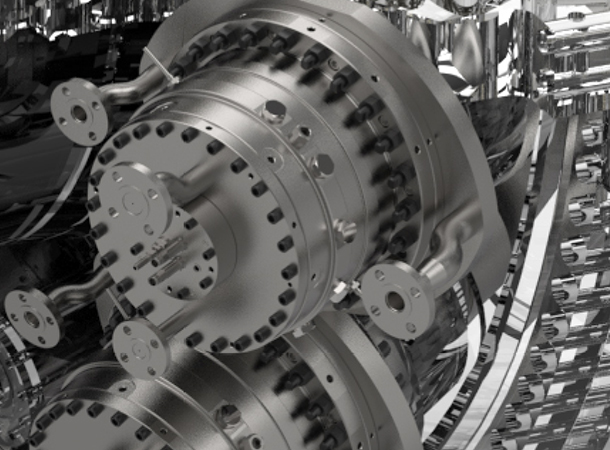 To advance the global energy transition and efforts toward carbon neutrality, Hanwha is helping bridge present-day energy gaps with our LNG and hydrogen co-firing solutions. These bridge technologies are expected to accelerate the transition to clean energy and play a critical role in combating climate change and creating a sustainable future. We are leveraging our advanced LNG-related technologies to build an integrated value chain that covers everything from production to storage, transportation, and power generation. In South Korea, we have formed partnerships in the public sector, with the aim of providing affordable electricity in Yeosu and Tongyeong. Overseas, starting in Vietnam, we will expand our business portfolio through the construction of LNG power plants and storage tank terminals.

In the field of hydrogen co-firing, Hanwha is working to secure global market dominance, using proprietary technology to power gas turbines and produce electricity. This technology will help bridge the gap for producers until carbon-free hydrogen fuel-based turbines are brought to market. By harnessing on our unique technology and commercialization capabilities, we have successfully entered the co-firing hydrogen gas turbine retrofit business in the US and Europe. In South Korea, we are expediting the commercialization of 50% co-firing hydrogen power generation for an 80MW or larger LNG gas turbine. With our commitment to continuous R&D, Hanwha will work to expedite the development of technology for 100% hydrogen-fueled clean power production.
MARINE SOLUTIONS
Pioneering the development of sustainable marine infrastructure and ecosystems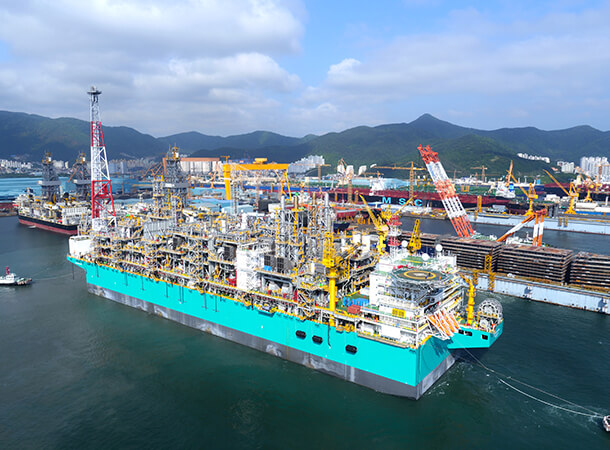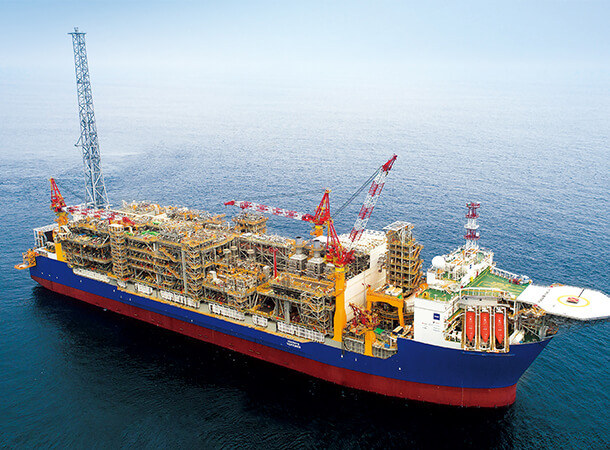 Using our proprietary technology and experience, Hanwha Ocean is developing innovative green and digital technologies to help build a sustainable energy ecosystem that fully realizes the ocean's vast potential. We have unrivaled technology and experience in building LNG carriers, which include fuel gas supply systems (FGSS) and partial regasification systems (PRS). We expect to solidify our global competitiveness in shipbuilding and offshore innovations as we develop eco-friendly vessels fully equipped with green ship solutions, such as high manganese steel tanks and rotor sails. As we successfully delivered the world's first FLNG (Floating Liquefied Natural Gas) platform by capitalizing on our advanced facilities and platform development capabilities, we will continue to expand our horizons and create a new energy ecosystem through areas such as digital smart yards, smart ships, and building WTIVs.
Our Global Footprint
R&D GERMANY, MALAYSIA,
CHINA, AND KOREA



manufacturing KOREA, CHINA, MALAYSIA,
AND USA



marketing & sales AUSTRALIA, CANADA, JAPAN,
USA, TURKEY, HUNGARY,
POLAND, FRANCE, GERMANY,
AND KOREA
*60+ countries, as of 2018