Hanwha's Year in Review 2022
December 19, 2022 (KST)
In 2022, Hanwha made its mission of sustainability clear, exploring new avenues of growth while inspiring action across sectors. From powering South Korea's first rocket to its next-generation energy innovations, let's take a look back at the stories that shaped Hanwha's 70th anniversary year and helped answer the question, "What is sustainability's role in creating a better planet for all?"
Top 10 Most Viewed Stories of 2022
This year, Hanwha's exciting innovations and eco-friendly initiatives garnered attention from readers across the globe. From advancements in clean energy technology to participation in sustainable initiatives such as UN Vision 2045, Hanwha's efforts to further diversify its business areas while contributing to the fight against climate change were quite notable. Hanwha's Solar Beehive, which offers a climate-controlled safe habitat for bees to restore the diminishing population, and the Solar Forest campaign which has planted over half a million trees across Asia, demonstrate the company's ongoing commitment to creating a brighter future for all. Hanwha also made industry-leading strides in aerospace with its work on both the KPLO and the engines and pumps that took the Nuri Rocket into space, its uniquely efficient digital finance applications and products, and its energy solutions such as secondary batteries and more. Now, Hanwha is looking back on some of its top stories from the newsroom. Read on to explore Hanwha's most engaging moments of 2022.
Explore the Top 10 Most Viewed Stories of 2022.
Editor's Picks
Hanwha's exciting year didn't stop with the top ten. 2022 marked Hanwha's 70th anniversary, and was an opportunity for the company to both look back at its accomplishments and look forward to the future. In addition to positioning itself as a leader of the transition to cleaner energy, Hanwha has worked tirelessly to develop innovative solutions that improve both the health of the planet and lives around the world, and 2022 was no exception. From its ongoing partnership with the WEF to its cooperation with Samsung to recycle ghost nets from the ocean, Hanwha continued to pursue climate action throughout its businesses.

This year, Hanwha also acquired REC Silicon, a crucial step along the company's path to building out a full solar value chain, and expanded its plans for its green energy businesses in the U.S. thanks to the incentives in the groundbreaking Inflation Reduction Act. In Europe, Hanwha unveiled solar-powered heat pumps and a smart energy platform to help households in the region address the ongoing energy crisis and bolster energy security. Hanwha also continued its pursuit of emerging industries through innovative advancements including AI security solutions, satellite technology and more.

As humanity continues to require new approaches to evolving challenges, Hanwha has stepped up to the plate. Discover Hanwha's Earth-friendly accomplishments with a hand-picked selection of the year's top stories and achievements.
Explore the Editor's Picks of 2022.
Overall, sustainability took center stage in Hanwha's activities over the past year. With efforts to grow the green energy industry, reduce plastic waste and strengthen the company's alignment with the goals of COP27, Hanwha is driving progress forward. Moving ahead, 2022 will be remembered as the year of both dreams fulfilled and vision cast. It was the year of space rocket Nuri's historic launch, bringing years of planning and engineering into fruition. Hanwha also brought society one step closer to realizing urban air mobility (UAM) and made leaps forward in the renewable energy transition with its solar, wind and hydrogen solutions. Bold innovations backed by perseverance and partnership are paving a bright new path towards fighting against climate change and building a sustainable future.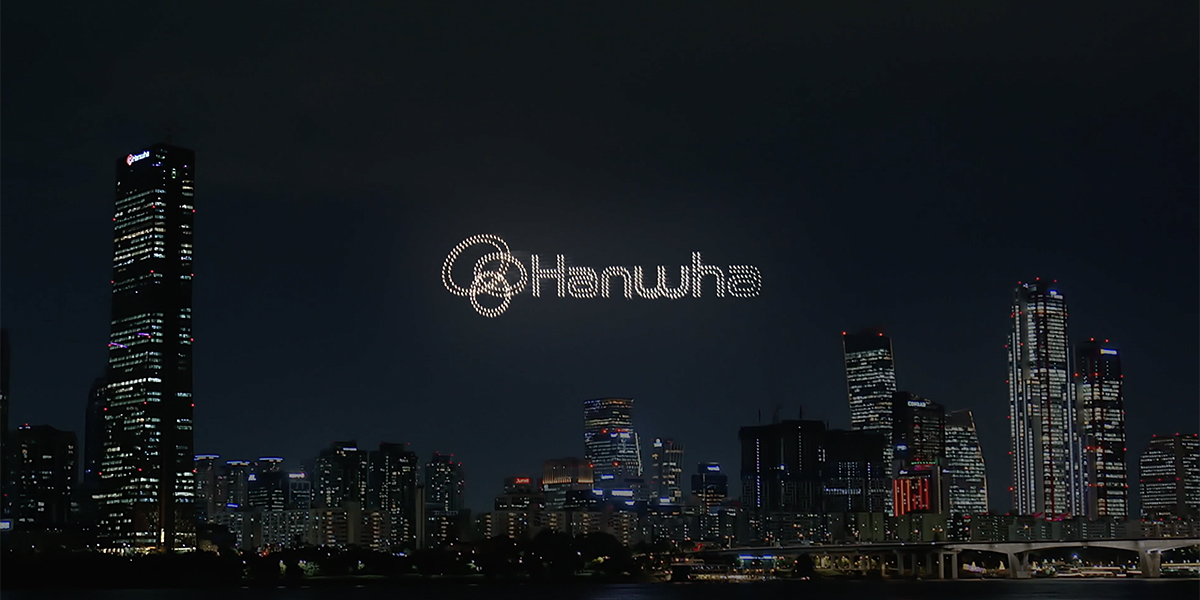 As Hanwha reflects on another exciting year, it is also important to acknowledge that the work is far from finished. In 2023 and beyond, Hanwha will continue to position itself as a global company that never stops in its relentless pursuit of sustainable solutions for Earth, for life.