Hanwha and the WEF:
Looking Back at a Decade of Sustainable Partnership to Tackle Climate Change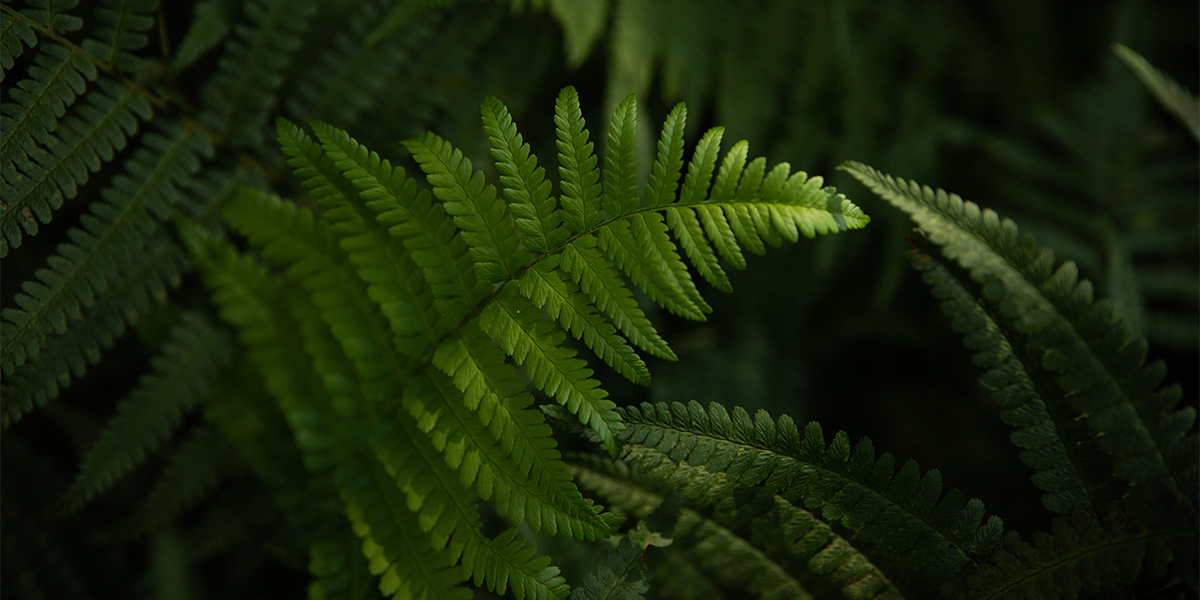 In February this year, the Intergovernmental Panel on Climate Change (IPCC) released its latest report on climate change, updating the details of its impact, causes, and how we can slow it down. The results make it clearer than ever that limiting global warming to 1.5 degrees Celsius will require something that has long been lacking from the climate change discussion: commitment. This month's Annual Meeting of the World Economic Forum (WEF) in Davos, Switzerland will offer private and public entities a chance to underline their commitment not just to fighting climate change, but to creating the sustainable future that the world so desperately needs.

Established in 1971 and headquartered in Geneva, the World Economic Forum (also known as the Davos Forum) engages the foremost political, business and cultural leaders to shape global, regional and industry agendas. Hanwha has been a fixture at the forum for more than a decade, and has a history of promoting environmental, social and economic sustainability both in partnership with the WEF and through its own wide-ranging initiatives.

Today, Hanwha remains committed to tackling climate change and to creating brighter futures, and is prioritizing sustainability across various businesses.
More Than
10 Years of
Partnership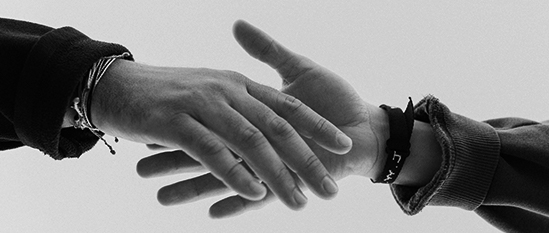 This year's event, themed "Working Together, Restoring Trust," takes place from May 22-26 and will address key economic, environmental and societal fractures that have been exacerbated by the COVID-19 pandemic.

Hanwha will be there in person, bringing more than a decade of real-world insight from its sustainable financial, energy, and climate solutions to the table to discuss a wide range of issues with key business and political leaders. The company has actively participated in each Davos Forum since 2010, having followed the lead of its Chairman, Seung Youn Kim. Kim has long been supportive of the World Economic Forum's role as a platform for cross-sector collaboration, having described it as "an opportunity to learn and observe as much as possible" from members when Hanwha first joined the forum in 2010.

In 2011, Dong Kwan Kim, CEO of Hanwha Solutions, spoke to the WEF about why the company places so much focus on sustainability and on technologies like solar panels. "We view sustainability as a basis for how we conduct business and an opportunity to expand our business horizons," said Kim. "This difference in how we understand the situation and our commitment to act upon this understanding is where we find our competitive advantage."
Looking back at 12 years of partnership between Hanwha and the WEF.
Making a Difference in
Davos and Abroad
Over the last 12 years, Hanwha has attended the Annual Meeting in Davos as a strategic partner of the WEF, maintaining its commitment to infuse sustainability into every branch of its business while standing side by side with the WEF to take actions and set policies that shape global industry. Here are some notable contributions Hanwha has made to the forum: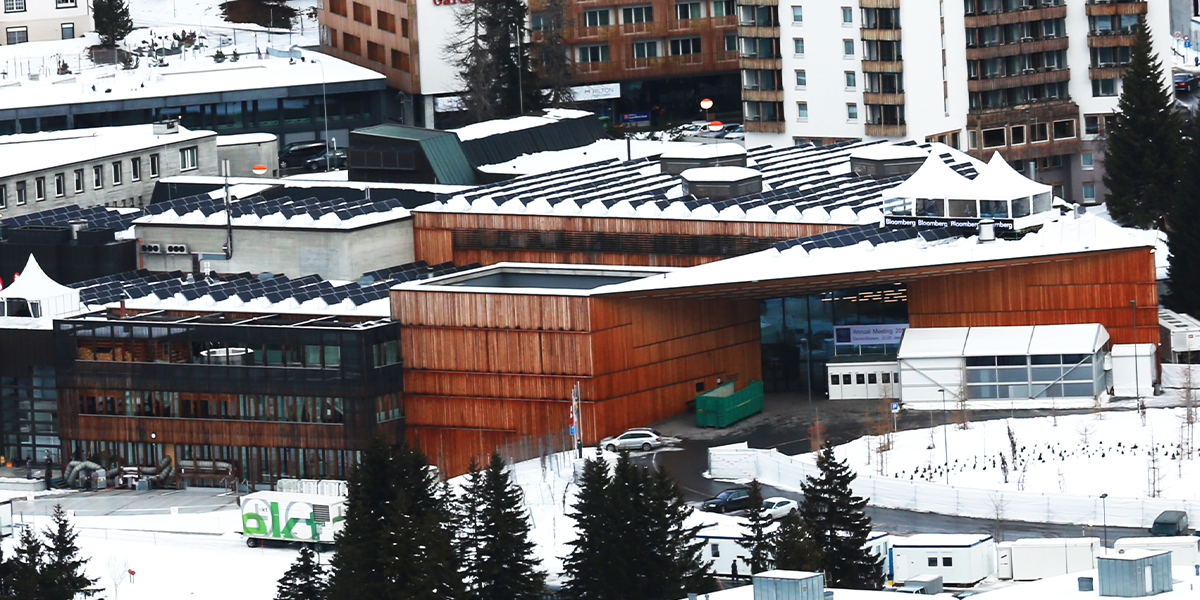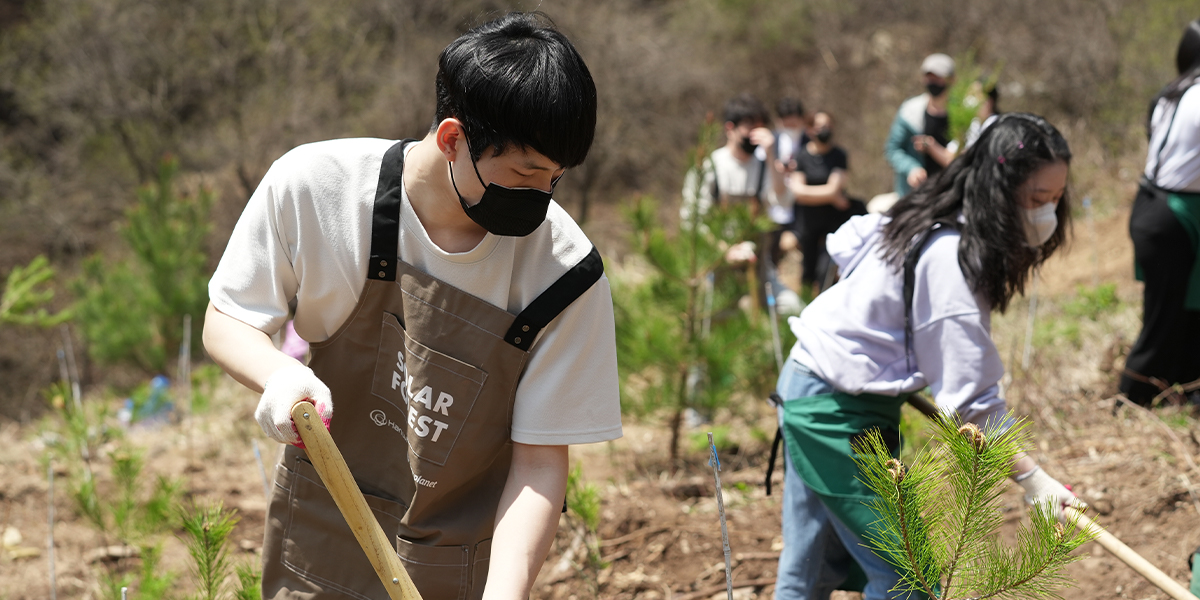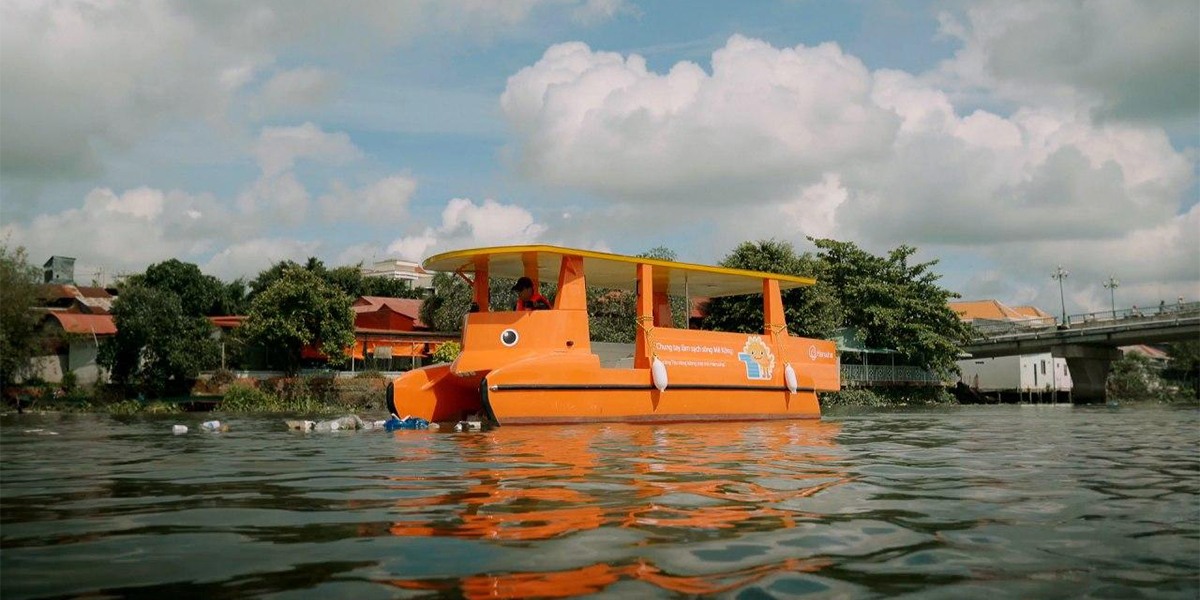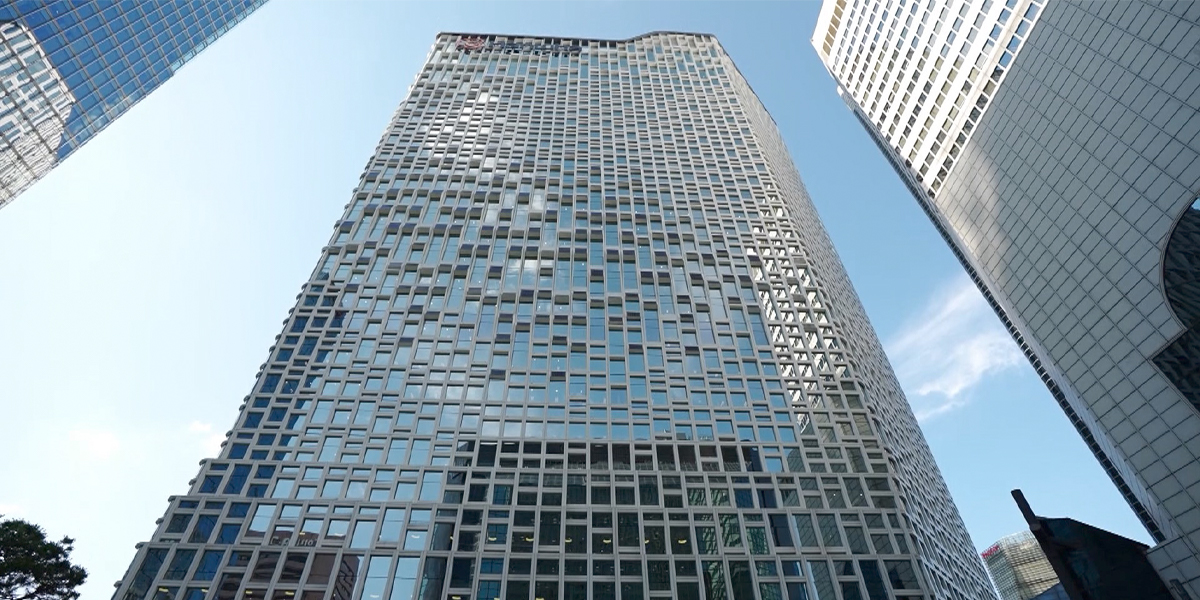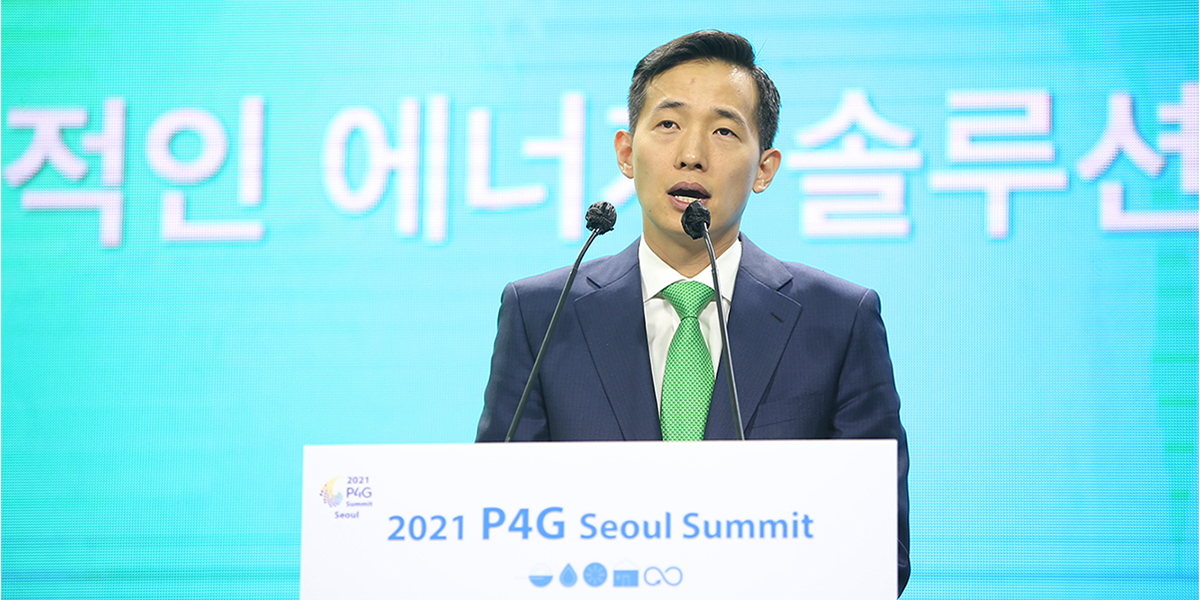 Guiding the Future of Energy and Finance
While the results of programs like Hanwha Solar Forest and Clean Up Mekong are easy to see, Hanwha has been leading conversations around sustainability in a sector where the outcomes are often less visible, but sometimes even more impactful: finance.

Innovative ideas in finance will be especially important at this year's Annual Meeting, as leaders look to put the world on track toward realizing an environmentally and economically sustainable future.

Since 2016, Hanwha has been engaging in conversations with leaders at the World Economic Forum that have helped shape the future of finance. Dong Won Kim, CDO and VP of Hanwha Life, has been a fixture at these discussions.

In 2016, in recognition for his efforts to drive innovation in the financial services industry, Kim was asked to serve as a panelist on the Young Leaders Roundtable at the Boao Forum for Asia. Commonly referred to as the "Asian Davos," the forum brings together government, business and political leaders to discuss pressing global issues. During a memorable appearance at the World Economic Forum in 2016, Kim offered insights on fintech's potential impact on the financial services industry. He has also spoken at length with entrepreneurs at the forum about future Asian growth engines, and about supporting Korean startups' expansion into overseas markets.
For years, Kim has been a consistent advocate for innovation in areas like digital transformation, and his enthusiasm has been reflected in Hanwha's recent finance-related activities.

Hanwha Life and the company's other financial divisions have been leading innovation in their respective industries, perhaps most notably with their landmark commitment to supporting carbon-free power and through initiatives like DREAMPLUS. The six financial divisions' coal-free commitment – a pledge to not participate in, underwrite bonds for or finance coal-powered plants – represents the first step in their plan to advance environmental, social and governance (ESG) efforts that will ultimately have tremendous socioeconomic value while speeding up the financial sector's transition to low-carbon portfolios.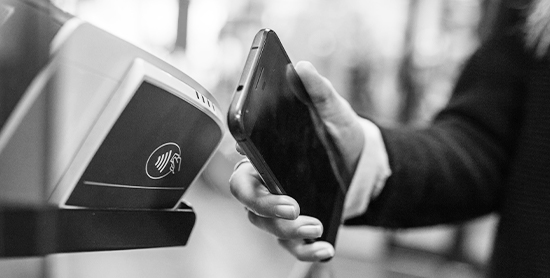 Building a Brighter
Tomorrow Together
Setting the stage for a sustainable global recovery from the pandemic will be no small task for the business, government and civil society leaders attending the Annual Meeting 2022. Making progress on tackling climate change, building a more inclusive future, and empowering the world to harness the technologies of the Fourth Industrial Revolution will require a great deal of collaboration and an equal amount of commitment.

Hanwha is committed to being part of the solutions to some of the world's most pressing challenges. As such, the company will be attending the Annual Meeting just as it has been for the last 12 years, actively engaging in discussions that will help create a future that's more socially, economically and environmentally sustainable.
Hanwha uses cookies to improve site functionality and provide you with a better browsing experience and service. By using this site or clicking on "OK", you consent to the use of cookies. Learn more.
Close